Why Not Put Mac & Cheese on a Burger?
Aug 5, 2019
Menu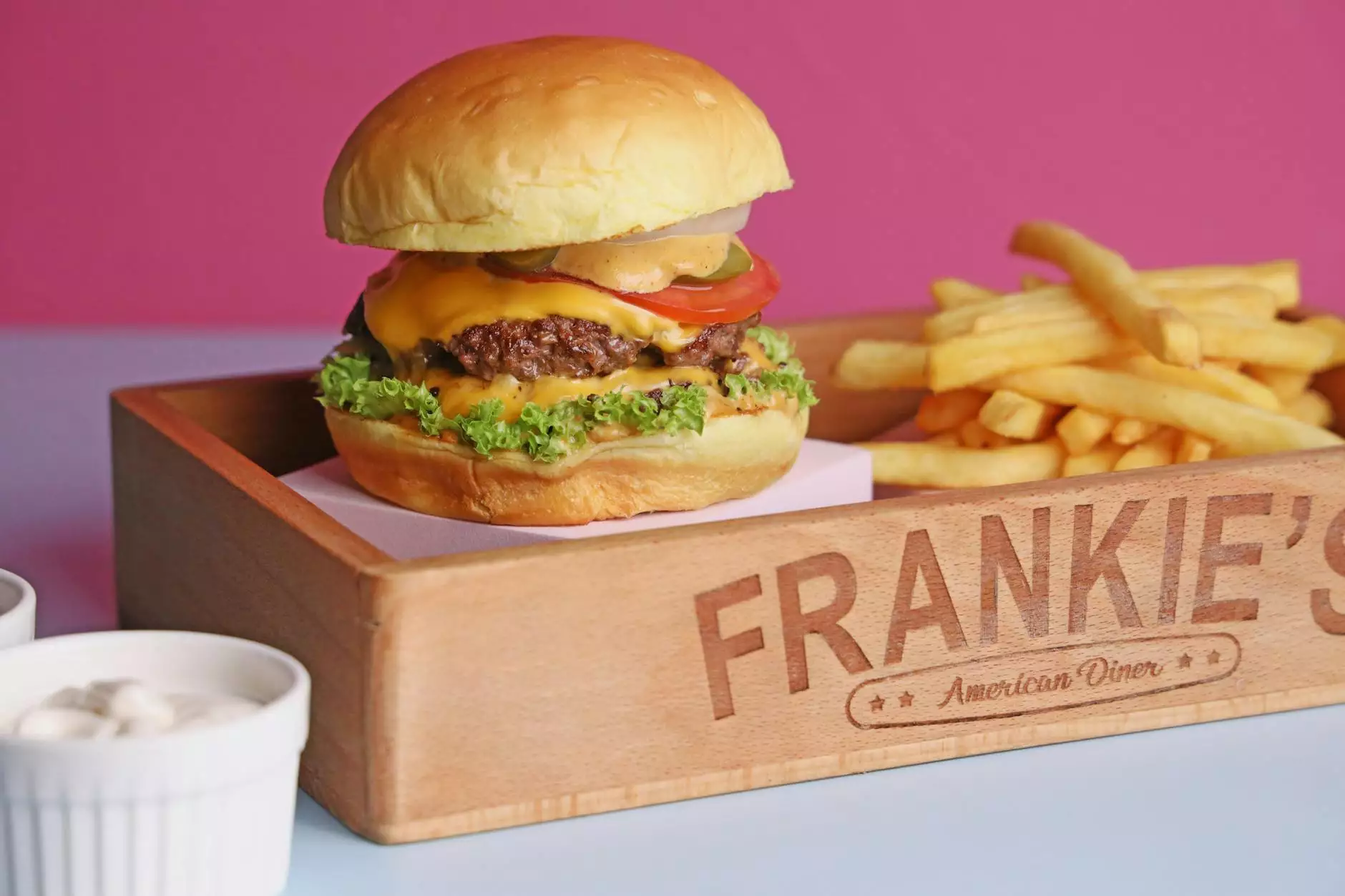 Welcome to Andy's Coffee Break, your ultimate destination for unique and mouthwatering culinary creations. In this article, we'll explore the delightful combination of mac & cheese and burgers, an irresistible treat that will take your taste buds on a heavenly journey.
The Perfect Fusion of Mac & Cheese and Burgers
At Andy's Coffee Break, we believe in pushing culinary boundaries to create innovative dishes that bring joy to our customers. Our latest masterpiece brings together two classic comfort foods: mac & cheese and burgers.
Imagine sinking your teeth into a juicy burger layered with creamy mac & cheese, perfectly nestled between two soft, toasted buns. This heavenly creation delivers the best of both worlds, perfectly balanced flavors, and a delightful texture explosion.
Unleashing the Flavor Explosion
Now let's dive into the exquisite details of this extraordinary culinary creation. Our team of expert chefs has carefully crafted every element to ensure a symphony of flavors with every bite:
1. Juicy, Flavorful Burgers
Our succulent beef patties are seasoned to perfection, cooked to juicy perfection, and paired with a variety of gourmet toppings. From crispy bacon to tangy pickles, we ensure that every layer of the burger complements the mac & cheese to create a harmonious flavor profile.
2. Creamy Mac & Cheese
Mac & cheese, a timeless comfort food, is elevated to new heights in our creation. We use a rich and creamy cheese sauce combined with al dente pasta, providing the perfect cheesy counterpart to the savory burger. The gooey texture adds an indulgent touch that will leave you craving more.
3. Premium Buns
Our burger wouldn't be complete without the perfect bun. We source the finest bakery-fresh buns that are soft yet sturdy enough to hold all the delicious elements together. These buns are lightly toasted, adding an irresistible crunch to every bite.
The Joy of Customization
At Andy's Coffee Break, we understand that everyone has different preferences. That's why we give you the freedom to customize your ultimate mac & cheese burger experience. Our comprehensive menu allows you to choose your favorite burger toppings, add extra cheese, or even opt for a vegetarian or vegan-friendly alternative.
Whether you prefer a classic cheeseburger with traditional mac & cheese or seek a bolder combination with jalapenos and barbecue sauce, we are here to fulfill your unique cravings.
The Mac & Cheese Burger Revolution
Andy's Coffee Break is proud to be at the forefront of the mac & cheese burger revolution. Our dedication to quality, creativity, and customer satisfaction sets us apart from the rest. With each bite of our mac & cheese burger, you'll experience the passion and expertise that goes into crafting these exceptional creations.
Join us at Andy's Coffee Break and indulge in the extraordinary. Treat yourself to the perfect fusion of mac & cheese and burgers, and let your taste buds embark on a delightful journey of flavors. Don't miss out on this culinary sensation that has been winning the hearts and stomachs of food enthusiasts worldwide.
Visit our website today to explore our menu, learn more about our innovative creations, and find your nearest Andy's Coffee Break location. Prepare to have your taste buds captivated by the irresistible magic of our mac & cheese burgers!