Summer Grubbin' Now Happening at The RAM Restaurant & Brewery
Oct 9, 2017
Specials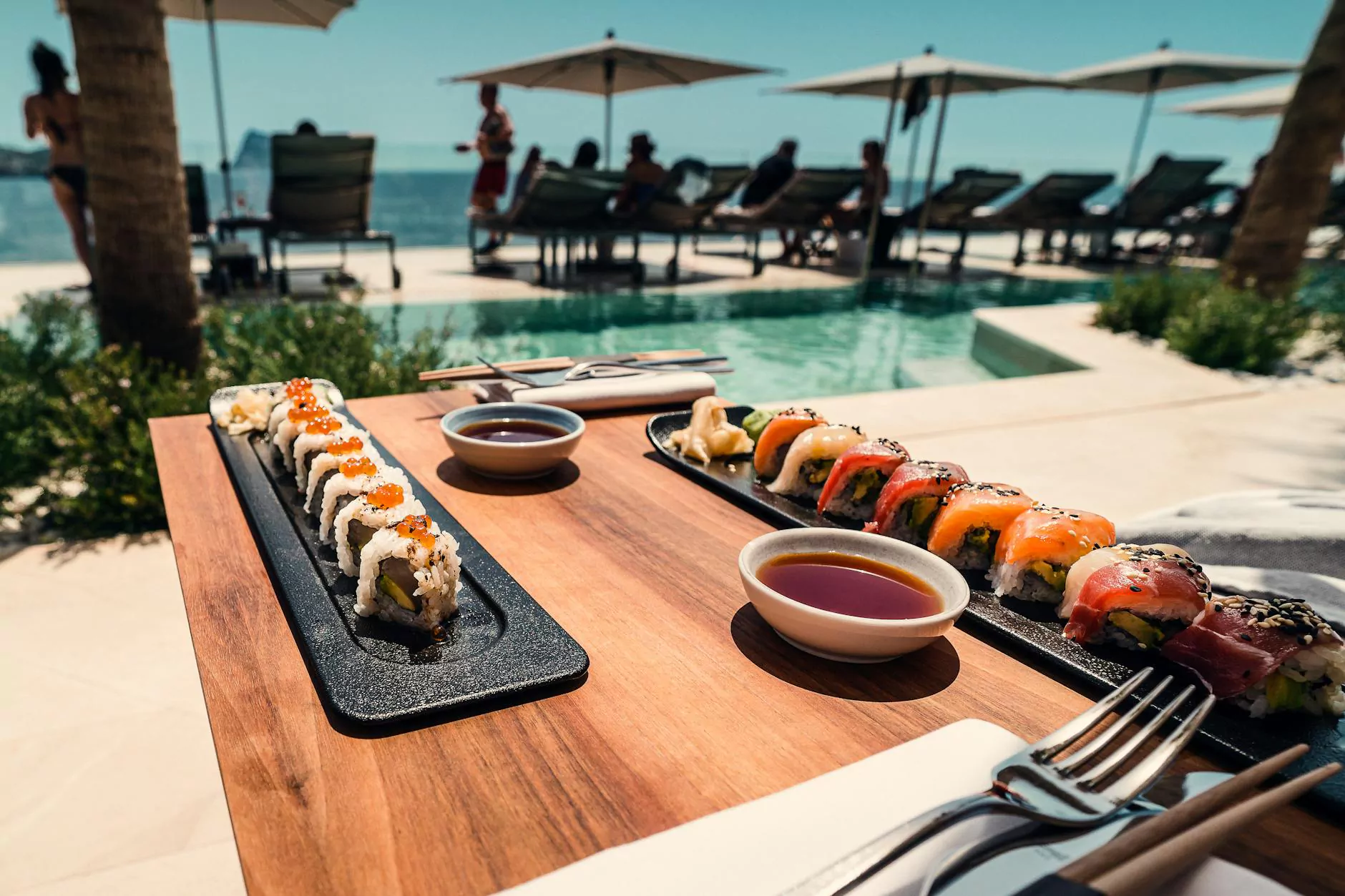 At Andy's Coffee Break, we are thrilled to announce the arrival of summer flavors at The RAM Restaurant & Brewery. Get ready to indulge in a delightful culinary experience featuring an extensive menu crafted specifically for the season. From mouthwatering appetizers to refreshing brews, we have everything you need to make the most of your summer dining adventures.
Discover Our Delectable Summer Menu
Prepare your taste buds for a tantalizing journey through the flavors of summer. Our dedicated team of chefs has curated an exceptional selection of dishes that showcase the best ingredients the season has to offer. From vibrant salads bursting with fresh produce to succulent grilled entrees, each bite will transport you to a summer paradise.
Mouthwatering Appetizers
Start your meal with our famous Spinach Artichoke Dip. Creamy and cheesy, it's the perfect combination of flavors to kick off your summer dining experience.
For those looking for a refreshing twist, our Watermelon Feta Salad will satisfy your craving. With juicy watermelon, tangy feta cheese, and crisp greens, this salad is a delightful symphony of tastes.
Savory Grilled Entrees
Fire up your taste buds with our exquisite grilled entrees, packed with smoky flavors that perfectly capture the essence of summer. From tender steaks to succulent seafood, our skilled chefs ensure every dish is prepared to perfection.
Elevate your dining experience with our mouthwatering Signature BBQ Ribs. Slow-cooked to achieve fall-off-the-bone tenderness, these ribs are slathered in our secret recipe barbecue sauce that will leave you craving for more.
Quench Your Thirst with Refreshing Brews
No summer dining experience is complete without a refreshing beverage, and at The RAM Restaurant & Brewery, we take it to a whole new level. Our expert brewers have crafted a lineup of seasonal brews that pair perfectly with our summer menu.
Enjoy a crisp and light Summer Ale, featuring hints of citrus and a smooth finish. If you prefer a bolder flavor, our Raspberry Hefeweizen will tickle your taste buds with its refreshing blend of wheat beer and ripe raspberries.
Visit Our eCommerce Store
Can't make it to The RAM Restaurant & Brewery? No worries! You can still enjoy the delectable flavors of our summer menu by visiting our eCommerce store at Andy's Coffee Break. Browse through our selection of food and supplements, hand-picked to satisfy your cravings.
Whether you're looking for a delicious BBQ sauce to recreate our Signature BBQ Ribs at home or seeking high-quality ingredients for your summer recipes, our online store has you covered. Conveniently order your favorites and have them delivered straight to your doorstep, ensuring that summer flavors are always within your reach.
Experience Summer Grubbin' Now
Embrace the vibrant flavors of summer and embark on a culinary journey like no other. The RAM Restaurant & Brewery, featured exclusively at Andy's Coffee Break, invites you to indulge in our delectable summer menu. From appetizers to refreshing brews, we have everything you need to satisfy your cravings.
Plan your visit to our restaurant, located at [address], or explore our eCommerce store at [website URL] to order your favorite summer treats. Experience the ultimate summer dining experience with The RAM Restaurant & Brewery and Andy's Coffee Break today!