Lakewood Lemon Drop - The Perfect Zesty Refreshment
Jan 10, 2021
Menu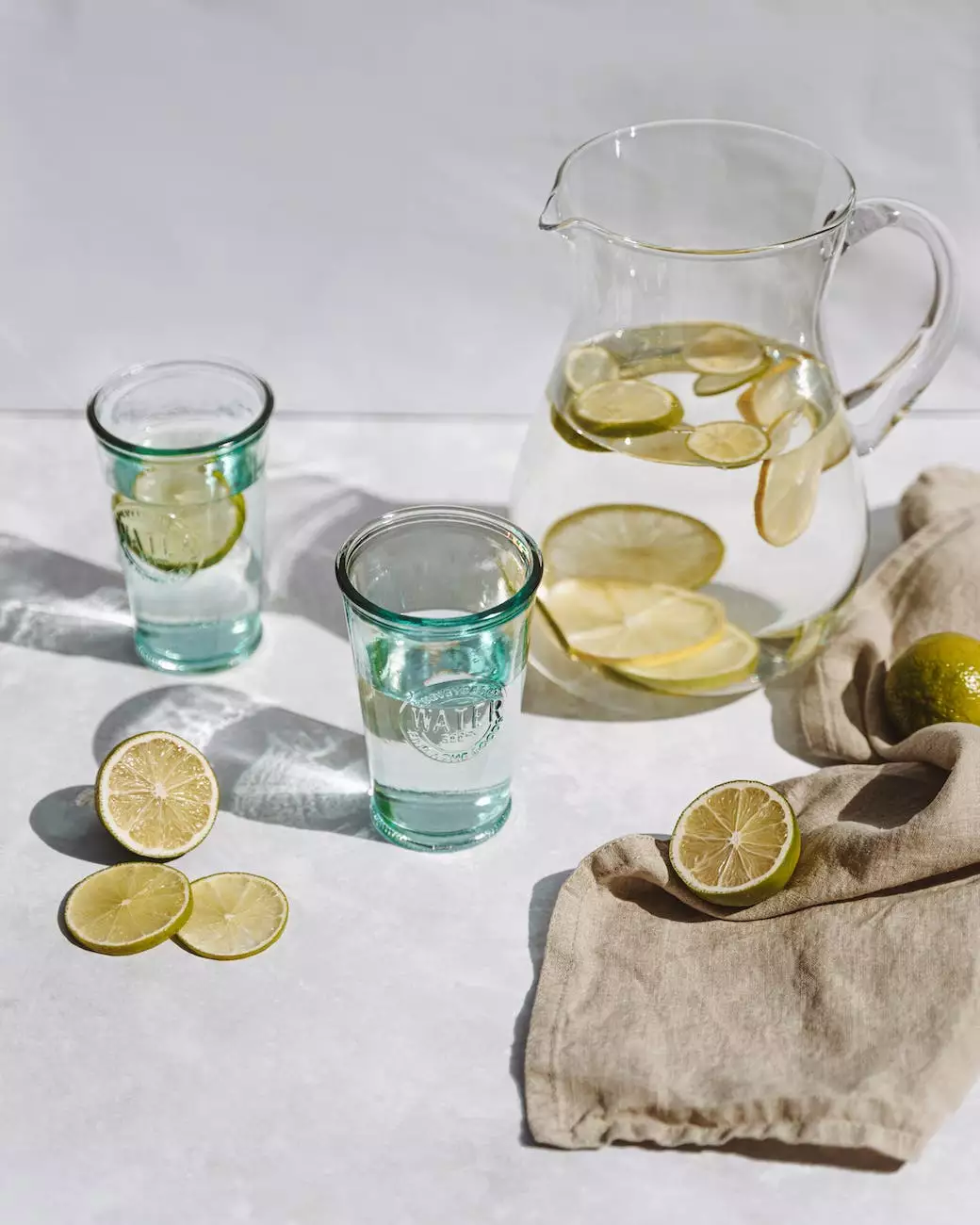 The Ultimate Lemon Experience
At Andy's Coffee Break, we take pride in offering the highest quality beverages. Our Lakewood Lemon Drop will take your taste buds on a tangy journey you won't want to miss. With the perfect balance of zesty lemon and sweet flavors, this beverage is the ultimate thirst quencher that will leave you feeling refreshed and energized.
Exceptional Ingredients
We believe in using only the finest ingredients to create the best tasting beverages. Our Lakewood Lemon Drop is made using handpicked lemons, ensuring the highest quality and authentic flavor. Each bottle is carefully crafted to maintain the true essence of lemons, guaranteeing a delightful citrusy experience.
A Refreshing Break from the Ordinary
Unlike other generic lemon drinks, our Lakewood Lemon Drop stands out with its unique blend of flavors. The zingy lemon notes are perfectly complemented by a hint of sweetness, creating a harmonious taste that will keep you coming back for more. Whether you're enjoying it on a sunny day or as a refreshing pick-me-up, this beverage is sure to elevate your taste experience.
Unleash Your Creativity
The possibilities with our Lakewood Lemon Drop are endless. Serve it chilled on its own, or get creative and mix it with your favorite spirits to create refreshing cocktails. Its vibrant flavors make it a versatile addition to any beverage menu, allowing you to unleash your inner mixologist and surprise your guests with unique lemon-inspired creations.
Convenient and Reliable
When it comes to convenience, Andy's Coffee Break has got you covered. Our Lakewood Lemon Drop is available for purchase right here on our website. With just a few clicks, you can have your favorite beverage delivered straight to your doorstep. We take pride in providing a seamless shopping experience, ensuring your satisfaction from start to finish.
Elevate Your Taste Experience with Andy's Coffee Break
At Andy's Coffee Break, we are passionate about delivering exceptional beverages that exceed your expectations. Our Lakewood Lemon Drop is a testament to our commitment to quality and taste. Order your bottle today and savor the tantalizing flavors that set our lemon drop apart from the rest.
Why Choose Lakewood Lemon Drop?
Zesty and refreshing lemon flavor
Perfectly balanced with a hint of sweetness
Made with handpicked lemons for authentic taste
Versatile for both standalone enjoyment and cocktail creations
Convenient online ordering and reliable delivery
Indulge in the Tangy Goodness of Lakewood Lemon Drop
Don't settle for ordinary when you can have extraordinary. Experience the delightful taste of our Lakewood Lemon Drop and discover a world of zesty refreshment. Order your bottle today and let Andy's Coffee Break be the catalyst for your ultimate lemon-inspired indulgence.