Menu for Coeur d'Alene Westside Pizza Location
Nov 23, 2019
Menu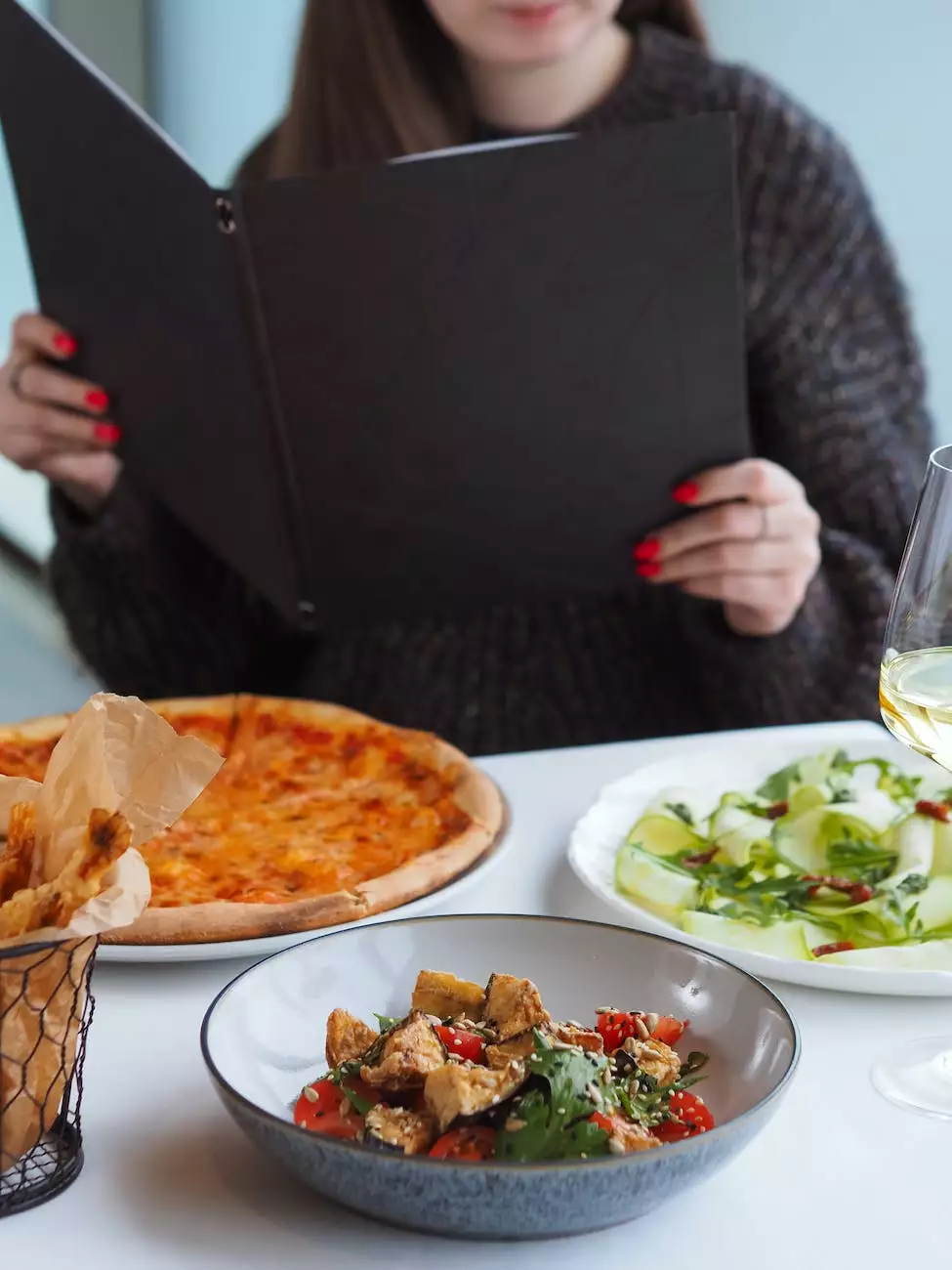 Pizza Delights
Indulge in the irresistible flavors of our handcrafted pizzas. At Andy's Coffee Break Coeur d'Alene Westside Pizza location, we take pride in serving you the finest quality pizzas made with fresh ingredients and love. From classic favorites to unique creations, our menu caters to all taste preferences.
Classic Cheese Pizza
Our classic cheese pizza is a timeless favorite. With a perfect balance of gooey mozzarella and tangy tomato sauce, each bite is a harmony of flavors. Whether you're a cheese lover or looking for a simple yet satisfying option, our classic cheese pizza is sure to please.
Pepperoni Passion
For those who crave a bold and savory pizza, our pepperoni passion won't disappoint. Topped generously with spicy pepperoni slices, this pizza packs a punch of flavor in every bite. Sink your teeth into a slice and experience the perfect blend of textures and spices.
Vegetarian Medley
If you prefer a lighter option packed with fresh veggies, our vegetarian medley is the perfect choice. Loaded with colorful bell peppers, juicy tomatoes, crisp onions, and a variety of garden-fresh vegetables, this pizza provides a delightful balance of flavors and textures.
Hearty Subs and Sandwiches
Looking for something other than pizza? Our menu also features a selection of hearty subs and sandwiches that are sure to satisfy your hunger.
Italian Meatball Sub
Indulge in a classic Italian Meatball Sub. Each bite is a burst of flavors as tender meatballs, rich marinara sauce, and melted cheese come together on a toasted roll. This hearty sub will leave you craving for more.
Chicken Club Sandwich
Craving a delicious chicken sandwich? Our Chicken Club Sandwich is a crowd-pleaser. Juicy grilled chicken breast, crispy bacon, fresh lettuce, and ripe tomatoes are layered between two slices of toasted bread, creating a sandwich that is both satisfying and flavorful.
Delectable Sides
Complete your meal with our delectable side dishes that complement our pizzas and sandwiches perfectly.
Garlic Knots
Our Garlic Knots are a garlic lover's dream. Each soft and fluffy knot is baked to perfection, infused with aromatic garlic butter, and sprinkled with a touch of herbs. These addictive bites are the perfect accompaniment to any meal.
Mozzarella Sticks
Take your taste buds on a cheesy adventure with our Mozzarella Sticks. Crispy on the outside, oozing with melted mozzarella on the inside, each bite is a symphony of gooey goodness. Dip them in marinara sauce for a delightful combination of flavors.
Refreshments
Quench your thirst with our refreshing beverage options.
Ice-Cold Soft Drinks
Enjoy an ice-cold soft drink with your meal. Choose from a wide selection of fizzy and flavorful beverages that perfectly complement the flavors of our pizzas and sandwiches.
Iced Coffees and Teas
If you're looking for something caffeinated and refreshing, our iced coffees and teas are the way to go. Savor the rich and smooth flavors as they mingle with ice, creating a revitalizing beverage that's perfect for any time of the day.
Visit Us Today
At Andy's Coffee Break Coeur d'Alene Westside Pizza location, we are committed to providing you with an exceptional dining experience. Each ingredient is carefully chosen, and every dish is prepared with passion and attention to detail.
Join us today and take your taste buds on a delightful journey through our menu. Whether you're craving a mouthwatering pizza, a satisfying sub or sandwich, flavorful sides, or a refreshing beverage, we have something for everyone.
Conveniently located in the heart of Coeur d'Alene, our friendly staff awaits to welcome you and ensure your time with us is memorable. Come and discover why Andy's Coffee Break Coeur d'Alene Westside Pizza location is a favorite among locals and visitors alike.