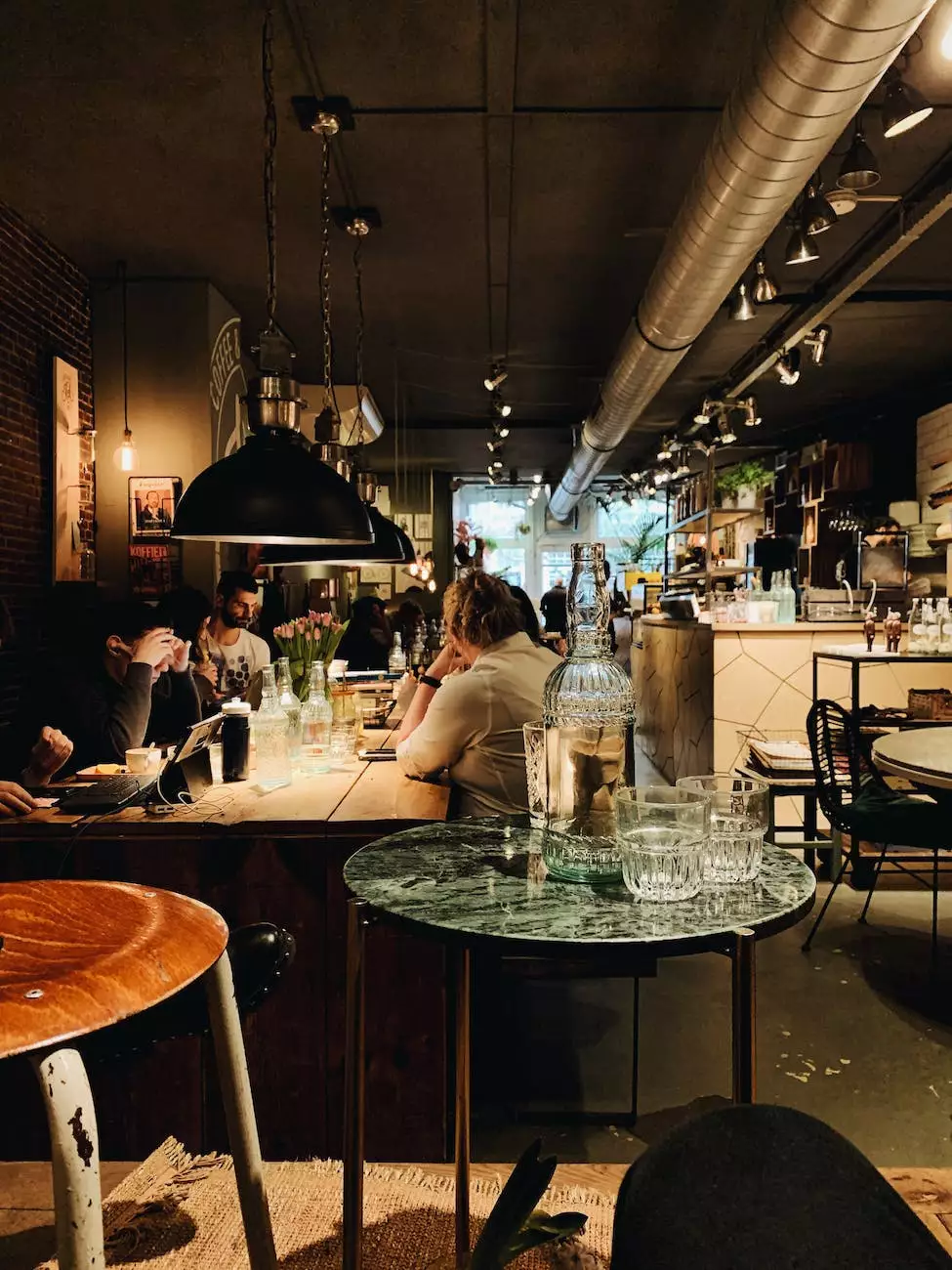 Taste the Finest Pub & Grill Experience
At Bremerton - Pub & Grill, we strive to offer an unforgettable dining experience for all our visitors. As a part of Andy's Coffee Break, we aim to provide high-quality food and drinks to satisfy your cravings.
Our Menu
Indulge in our extensive menu which boasts a wide range of mouthwatering dishes prepared with utmost care and attention to detail. From delicious appetizers to hearty main courses, we have something to please every palate. Sink your teeth into our succulent burgers, tender steaks, and fresh seafood. Vegetarian and vegan options are also available for those with special dietary preferences.
Relaxing Ambiance
Step into our welcoming pub and grill and immerse yourself in the warm and friendly atmosphere. Our cozy and rustic decor creates the perfect setting for a delightful dining experience. Whether you're looking for a place to unwind after a long day or celebrating a special occasion, our attentive staff will ensure your time with us is nothing short of exceptional.
Craft Cocktails & Specialty Brews
No pub and grill experience is complete without refreshing beverages to complement your meal. That's why we take great pride in our selection of craft cocktails and specialty brews. From classic favorites to unique creations, our skilled bartenders will craft the perfect drink to suit your taste. Sit back, relax, and sip on our carefully curated libations.
Live Entertainment
Enjoy live entertainment that will add excitement to your dining experience. Our talented musicians and performers will provide the perfect backdrop as you relish your meal. Whether it's soothing melodies or energetic tunes, we guarantee an enjoyable evening filled with great music.
Private Events
Looking for a venue to host your next special event? Our pub and grill is the perfect choice. With our spacious private event area, we can accommodate parties of various sizes. From birthday celebrations to corporate gatherings, our dedicated event planning team will work closely with you to ensure a memorable and stress-free occasion.
Visit Bremerton - Pub & Grill Today
Experience the best of pub and grill cuisine at Bremerton. Join us for an unforgettable meal in the heart of the city. With our exceptional food, friendly service, and vibrant atmosphere, we guarantee a dining experience that will keep you coming back for more. Make a reservation today and embark on a culinary journey like no other.