Restaurant - Portland - Cafe Eleven
Aug 4, 2020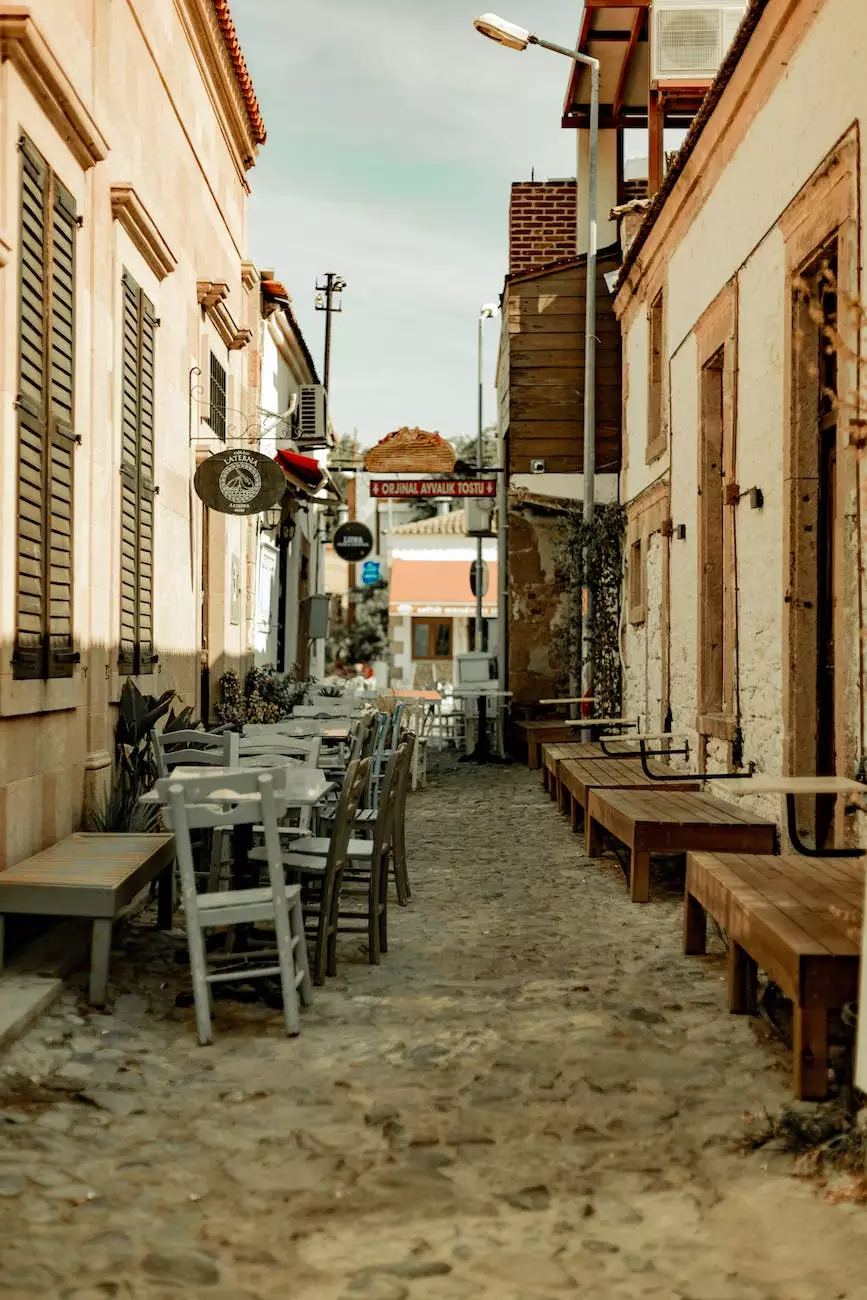 About Cafe Eleven
Welcome to Cafe Eleven, a hidden gem among Portland's vibrant culinary scene. Located in the heart of the city, our restaurant is dedicated to providing an unforgettable dining experience. At Cafe Eleven, we believe that food is art, and each dish we craft tells a unique story.
Food That Excites the Senses
Indulge in the finest culinary delights at Cafe Eleven. Our passionate chefs create exquisite dishes that showcase the richness of flavors from locally sourced ingredients. Every plate is a masterpiece, carefully curated to excite your taste buds and take you on a gastronomic journey.
Menu
Our menu is a celebration of diversity, offering a wide range of options to suit every palate. From delectable appetizers to mouthwatering mains, we have something for everyone. Whether you're a meat lover, vegetarian, or have specific dietary requirements, our menu is thoughtfully designed to cater to all preferences.
Signature Dishes
At Cafe Eleven, we take pride in our signature dishes that have become the talk of the town. Indulge in our succulent Grilled Salmon with Dill Sauce, where each bite is a burst of flavors. Or try our Truffle Pasta with Wild Mushrooms, a creamy and aromatic delight that will leave you wanting more.
Unparalleled Dining Experience
Our commitment to excellence extends beyond the kitchen. At Cafe Eleven, we believe that ambiance plays an essential role in enhancing your dining experience. Step into our stylish and contemporary space, adorned with elegant decor that creates a warm and inviting atmosphere.
Impeccable Service
When you visit Cafe Eleven, you can expect nothing but the best service. Our knowledgeable staff is dedicated to providing personalized attention, ensuring your every need is met. From recommending the perfect wine pairing to accommodating special requests, we go above and beyond to make your visit truly memorable.
Events and Private Dining
Looking for a venue to host your special event? Cafe Eleven offers exclusive private dining options for intimate gatherings, celebrations, and corporate events. Our dedicated events team will work closely with you to create a bespoke experience, tailored to your specific preferences and requirements.
Community and Sustainability
As a part of the Portland community, we are committed to practicing sustainability and supporting local businesses. Cafe Eleven partners with trusted suppliers who share our values, ensuring that every ingredient we use is ethically sourced and of the highest quality. Join us in our mission to create a better and more sustainable future through food.
Supporting Local Artisans
We believe in showcasing the talent of local artisans and craftsmen. Our restaurant features artwork and decor created by Portland's thriving artistic community, providing a platform for their creativity to shine. When you dine at Cafe Eleven, you're not just enjoying a meal; you're immersing yourself in the rich culture of the city.
Visit Cafe Eleven Today
Ready to embark on a culinary adventure? Experience the extraordinary at Cafe Eleven, where every element is carefully curated to deliver an unparalleled dining experience. Join us for a meal and indulge in the flavors that have made us one of Portland's top-rated restaurants.
Contact us today to make a reservation or inquire about our private dining options. We can't wait to welcome you to Cafe Eleven, your haven for gastronomic bliss in the heart of Portland!