Best Pizza in West Haven, Utah - Westside Pizza
Jul 2, 2022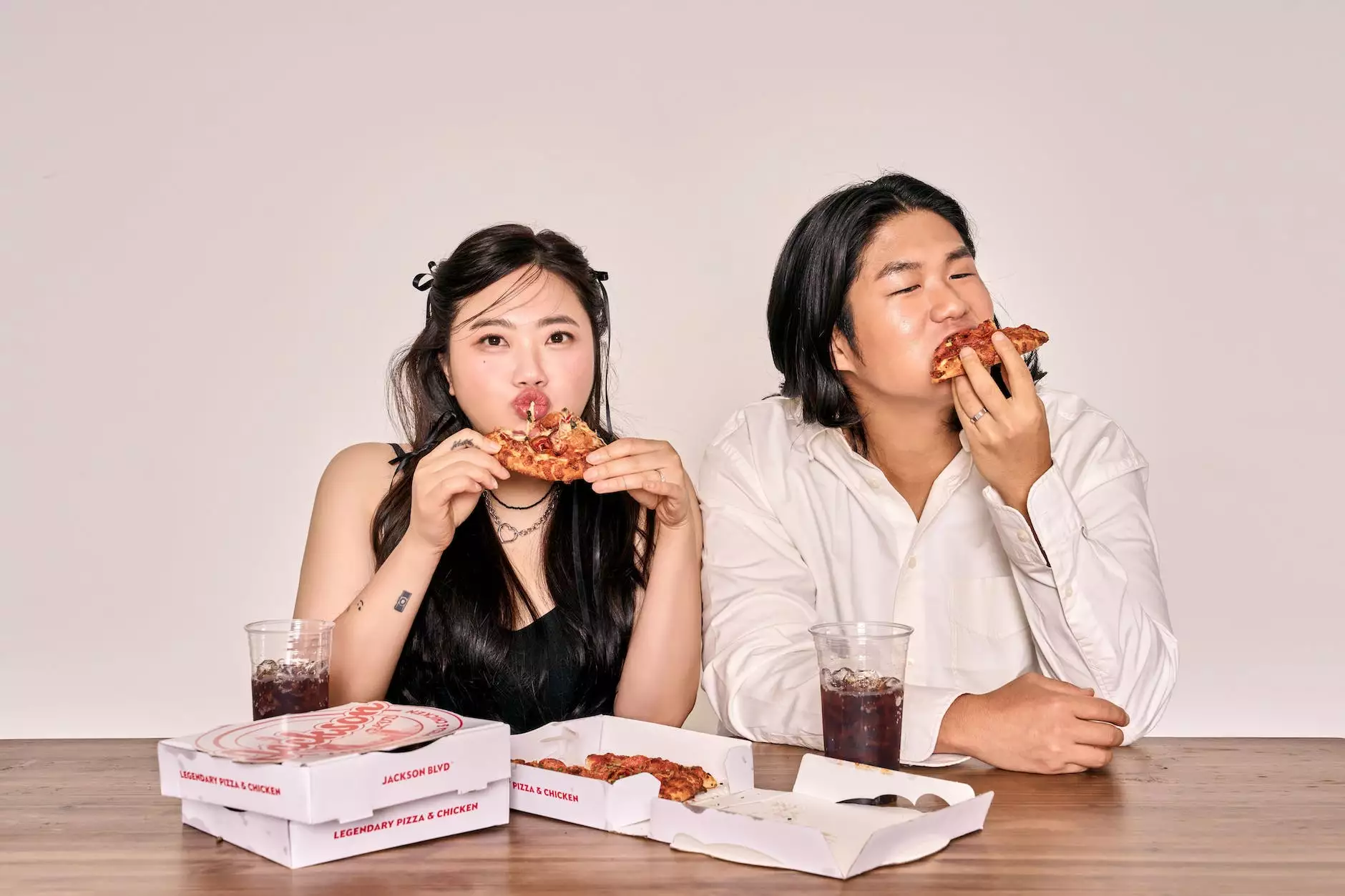 Fulfill Your Pizza Cravings at Westside Pizza!
Looking for the best pizza in West Haven, Utah? Look no further! At Westside Pizza, located within Andy's Coffee Break, we offer a mouthwatering variety of pizzas crafted with passion and made using only the freshest ingredients. Whether you're a local resident or just passing through, our pizza will have you coming back for more!
Delicious Pizzas Made with Fresh Ingredients
At Westside Pizza, we take pride in creating pizzas that are not only delicious but also made with the highest quality ingredients. Our experienced chefs handcraft every pizza using fresh, locally sourced produce, premium meats, and authentic, aged cheeses. This commitment to using top-notch ingredients sets us apart from the rest.
A Pizza Menu to Satisfy Every Taste Bud
Our extensive menu offers a wide array of pizza options to cater to every taste bud. From classic favorites like Margherita and Pepperoni to unique combinations like BBQ Chicken and Pesto Veggie, there is something for everyone at Westside Pizza. We also provide gluten-free and vegetarian options, ensuring that everyone can enjoy a piping hot slice of our mouthwatering pizza.
Premium Toppings for the Ultimate Pizza Experience
At Westside Pizza, we understand that the quality of our toppings is just as important as the crust and sauce. That's why we go the extra mile to offer an impressive selection of premium toppings. From locally sourced vegetables bursting with flavor to artisanal meats and carefully selected cheeses, your taste buds will delight in every bite.
Ambiance and Service that Match the Quality of Our Pizzas
Our commitment to excellence extends beyond our pizzas. When you step into Andy's Coffee Break, you'll be greeted with a warm and inviting atmosphere that complements the mouthwatering aroma of freshly baked pizza. Our friendly staff is dedicated to providing exceptional service, ensuring that your visit is nothing short of memorable.
Join Us for an Unforgettable Pizza Experience
At Westside Pizza, we invite you to join us for an unforgettable pizza experience that will leave you craving more. Whether you're ordering for takeout, dining in with friends and family, or hosting a special event, our team is here to make it truly special. Pay us a visit today and discover why we're known for serving the best pizza in West Haven, Utah!
Menu Highlights:
1. Margherita Pizza
A classic pizza topped with fresh basil, Roma tomatoes, mozzarella cheese, and a drizzle of olive oil. Simple yet bursting with flavors!
2. Pepperoni Pizza
A timeless favorite with an abundance of pepperoni slices nestled on a bed of melty cheese and tangy tomato sauce. Perfect for pepperoni lovers!
3. BBQ Chicken Pizza
Indulge in a smoky and savory treat with diced chicken, tangy BBQ sauce, red onions, and melted cheese. Each bite is a delightful explosion of flavors!
4. Pesto Veggie Pizza
Loaded with fresh vegetables like bell peppers, mushrooms, red onions, and drizzled with flavorful pesto sauce, this pizza is a vegetarian's dream come true!
5. Build Your Own Pizza
Get creative and choose from a variety of toppings to build your very own personalized pizza. The possibilities are endless!
Visit Westside Pizza Today!
If you're in the mood for the best pizza in West Haven, Utah, visit Westside Pizza at Andy's Coffee Break. We guarantee a dining experience that will satisfy your pizza cravings and leave you planning your next visit. Don't settle for anything less than perfection – indulge in the pizza that outranks all others!