Pizza Franchising FAQ's | Questions About Pizza Franchises
Oct 17, 2017
Menu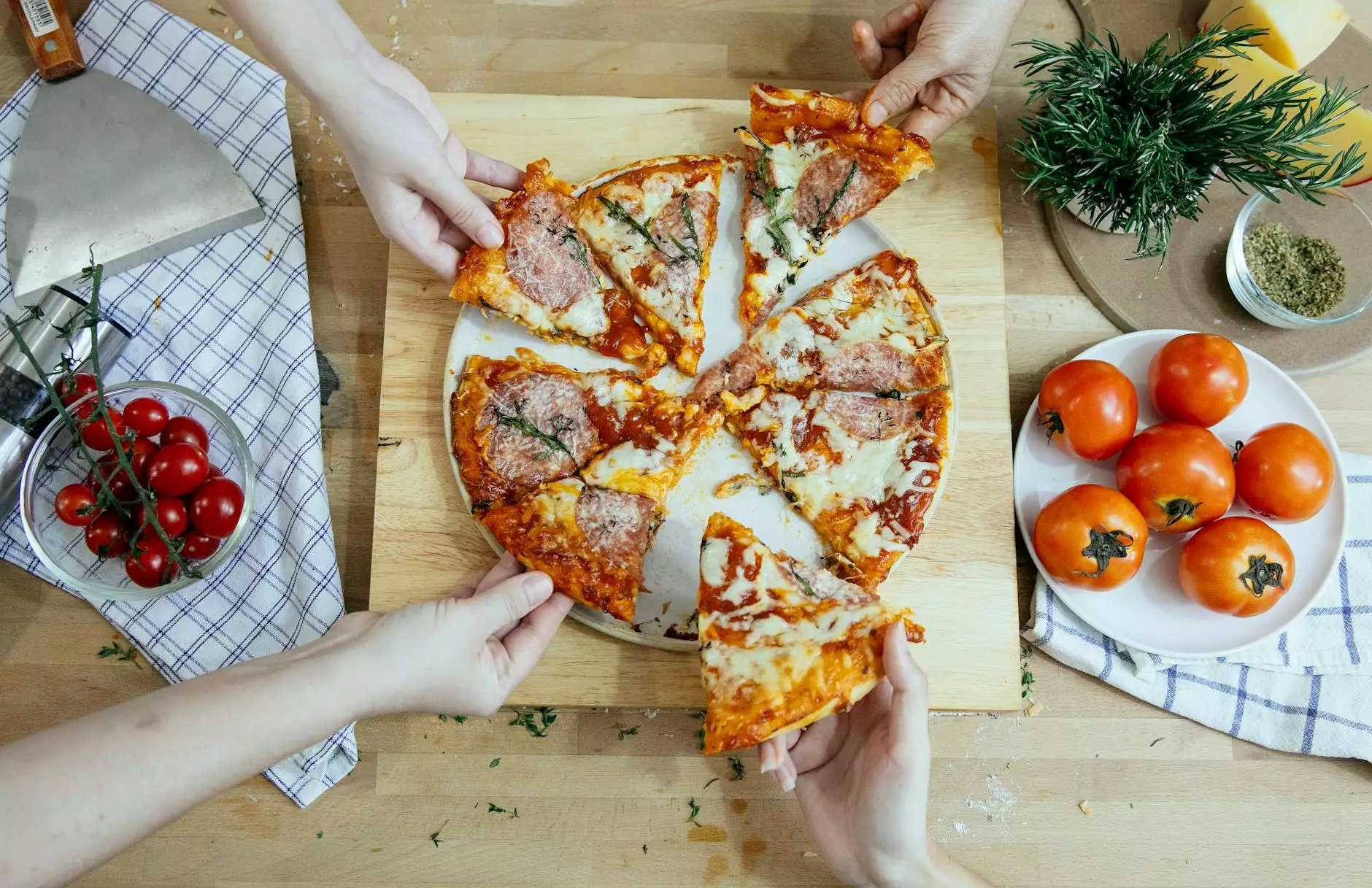 Introduction to Pizza Franchising
Welcome to Andy's Coffee Break, your go-to resource for everything related to pizza franchising. Whether you're a passionate pizza lover or an entrepreneur looking to enter the thriving pizza industry, we've got you covered. In this comprehensive guide, we'll answer frequently asked questions about pizza franchises, providing you with the knowledge you need to succeed.
Why Choose the Pizza Franchise Business?
The pizza industry is a multibillion-dollar business that continues to grow year after year. That's why many individuals are drawn to the idea of owning a pizza franchise. With the right strategies and a proven franchise model, pizza franchises offer a unique opportunity to tap into a popular market and establish a successful business.
By joining a pizza franchise, you benefit from a well-established brand, marketing support, operational guidance, and access to a network of experienced professionals. This support system significantly increases your chances of success compared to starting a business from scratch. Moreover, pizza franchising provides the advantage of a recognizable product loved by customers across the globe.
How to Start a Pizza Franchise?
If you're interested in starting a pizza franchise, it's crucial to understand the necessary steps involved. Here are some key considerations and actions to take:
Research and select your target market: Assess the local demand for pizza and identify potential locations for your franchise.
Evaluate franchise opportunities: Research different pizza franchise options, considering factors such as initial investment, brand reputation, support provided, and available territories.
Review franchise agreements: Carefully review the terms and conditions of the franchise agreement, including fees, royalty payments, and obligations.
Secure financing: Determine the required investment and explore financing options available to you.
Complete training: Once you've chosen a pizza franchise, undergo the training provided to understand the operations, customer service, and product quality standards.
Choose a location: Work with the franchisor to select a suitable location for your pizza franchise, considering factors like foot traffic, accessibility, and competition.
Set up your business: Secure necessary permits, licenses, equipment, and inventory to get your pizza franchise up and running.
Starting a pizza franchise requires careful planning, research, and financial preparation. However, with the right franchise choice and dedication, it can lead to a rewarding and profitable venture.
What is the Average Cost of Opening a Pizza Franchise?
The cost of opening a pizza franchise can vary significantly depending on various factors, including the brand, location, size, and overall business model. On average, the initial investment required to open a pizza franchise can range from $100,000 to $500,000 or more.
It's essential to consider not just the franchise fee but also additional costs such as equipment, leasehold improvements, marketing, inventory, and working capital. Franchise fees typically range from $25,000 to $50,000, with ongoing royalties usually a percentage of gross sales.
What Support Can I Expect from the Franchisor?
Franchise support is a crucial aspect to consider before choosing a pizza franchise. Reputable franchisors offer a range of support services to help you establish and grow your business, such as:
Site selection and lease negotiation assistance
Training programs for both you and your staff
Marketing and advertising support, including national campaigns
Operational guidance and ongoing support
Access to a network of fellow franchisees for collaboration and sharing best practices
Make sure to thoroughly research and evaluate the support provided by different franchisors to ensure they align with your needs and goals.
What Are the Pros and Cons of Pizza Franchising?
Like any business venture, pizza franchising has its advantages and considerations. Here are some pros and cons to help you make an informed decision:
Pros
Established brand and customer base
Proven business model
Operational support and guidance
Marketing and advertising assistance
Access to industry expertise and best practices
Cons
Initial franchise and ongoing royalty fees
Potential lack of complete autonomy
Adherence to franchise guidelines and policies
Market saturation in some areas
It's important to carefully weigh these pros and cons against your personal goals and preferences before deciding to invest in a pizza franchise.
Is Prior Experience in the Pizza Industry Required?
While prior experience in the pizza industry is not necessarily required to open a pizza franchise, having knowledge or experience in the foodservice or hospitality sector can be beneficial. Franchisors typically provide comprehensive training programs that cover various aspects of running a pizza franchise, regardless of your previous industry background.
However, a passion for pizza, strong business acumen, and the ability to effectively manage a team and provide excellent customer service are key factors for success in the pizza franchise business.
How Long Does It Take to Open a Pizza Franchise?
The timeframe for opening a pizza franchise can vary based on several factors, including the franchise system, location selection, and individual circumstances. On average, it can take anywhere from a few months to a year or more to complete the process.
Factors influencing the timeline include finding the right location, securing financing, completing training, obtaining necessary permits and licenses, and setting up the physical space. It's important to work closely with the franchisor throughout the process to ensure a smooth and successful launch.
Conclusion
We hope this comprehensive FAQ guide has provided you with valuable insights into the world of pizza franchising. Starting a pizza franchise can be a rewarding and profitable business opportunity, allowing you to tap into a popular industry with the support of a well-established brand. Remember to thoroughly research different pizza franchises, consider your investment budget, and align with a franchisor that provides the necessary support and resources to help you succeed.
If you have any further questions or need more information, don't hesitate to reach out to Andy's Coffee Break. Our team of experts is here to assist you on your pizza franchise journey.
Andy's Coffee Break © 2022 - All Rights Reserved