What Are The Pizza Options for People With Food Sensitivities
Apr 29, 2020
Menu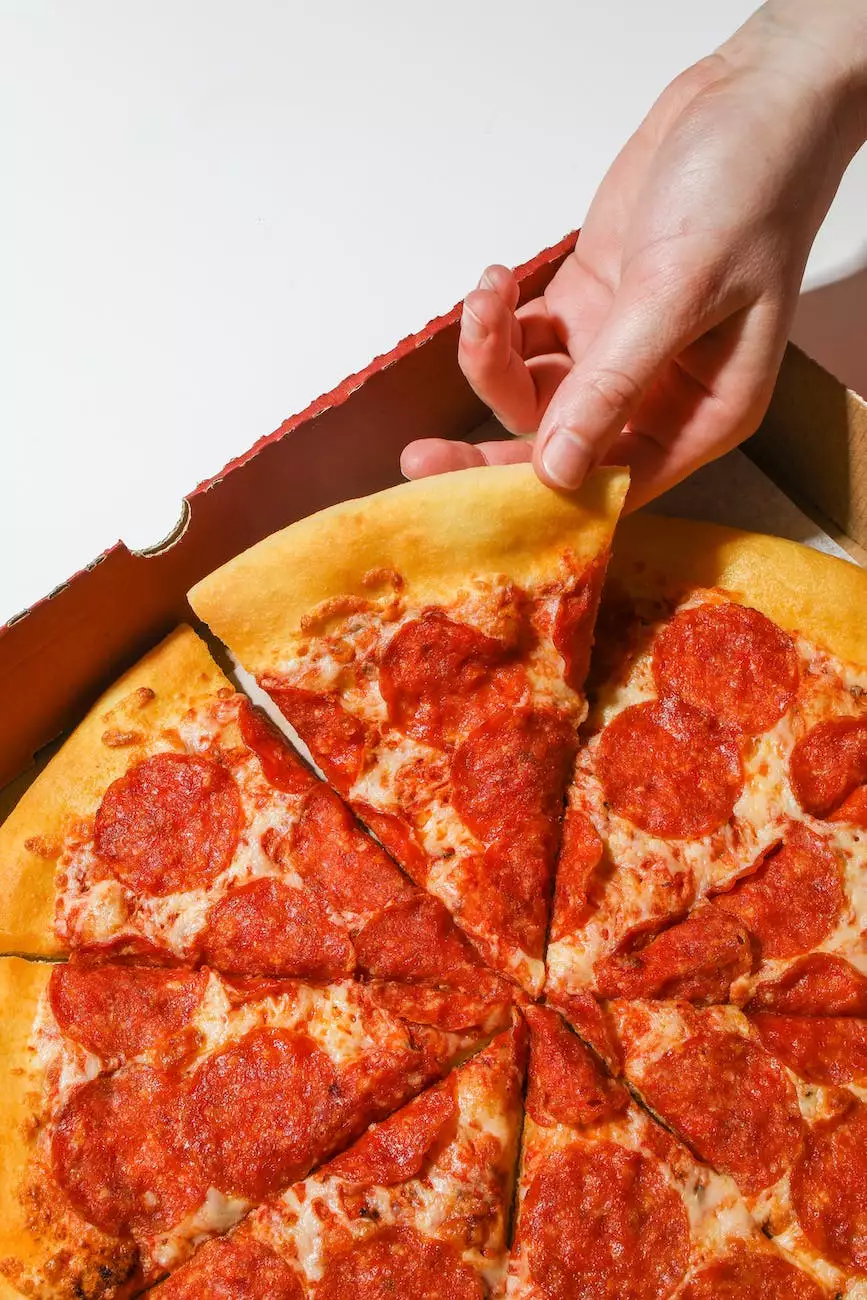 Introduction
At Andy's Coffee Break, we understand how important it is for individuals with food sensitivities to find suitable pizza options that cater to their dietary restrictions. With our commitment to providing delicious and allergen-friendly food, we have curated a diverse menu of pizza choices that ensure you can still indulge in your favorite comfort food without compromising your health. Whether you have gluten intolerance, lactose intolerance, or other specific dietary needs, we have got you covered!
Gluten-Free Pizza
If you have a gluten intolerance or suffer from celiac disease, our gluten-free pizza options will be perfect for you. We offer a variety of gluten-free crusts made from alternative flours such as rice flour, almond flour, or tapioca flour. These crusts are not only delicious but also certified gluten-free, ensuring that you can enjoy your pizza without any worry of cross-contamination.
Our gluten-free pizza toppings are carefully curated to provide a flavorful experience. From classic margherita to gourmet options like BBQ chicken or Mediterranean veggie, we have a wide range of toppings to tickle your taste buds. Our dedicated kitchen staff takes utmost care to prevent cross-contamination, ensuring that you can savor every bite with peace of mind.
Dairy-Free Pizza
If you are lactose intolerant or follow a dairy-free diet, we offer delectable dairy-free pizza options that don't compromise on taste. Our dairy-free cheese alternatives are made from plant-based ingredients, providing the same creamy and gooey texture that you love. With a variety of dairy-free cheese options available, you can customize your pizza based on your preferences.
Pair our dairy-free cheese with a range of mouthwatering toppings such as fresh vegetables, signature sauces, and savory proteins to create your perfect dairy-free pizza. Our team ensures that the pizzas are prepared in separate areas to prevent any cross-contamination, so you can enjoy the rich flavors without any worries.
Vegan Pizza
For our vegan friends, we offer an extensive lineup of vegan pizza options packed with flavors and plant-based goodness. Our vegan crusts are made using premium ingredients to deliver a satisfying crunch with every bite. Combined with our selection of vegan cheeses, ranging from cashew-based mozzarella to tofu-based feta, our vegan pizzas are a feast for the senses.
Indulge in a variety of toppings, including an assortment of fresh vegetables, vegan meats, and aromatic herbs to enhance the flavors of your pizza. Just like our dairy-free pizzas, our team takes extra precautions to ensure that there is no cross-contamination with non-vegan ingredients, making our vegan options a safe and delicious choice.
Specialty Pizzas
In addition to our allergen-friendly options, Andy's Coffee Break is proud to offer a selection of specialty pizzas that cater to various dietary preferences. With a wide range of toppings, crust styles, and unique flavor combinations, our specialty pizzas are designed to make your taste buds dance with joy.
If you love a little spice, try our fiery jalapeño and pepperoni pizza. For those who seek a burst of freshness, our Caprese pizza topped with ripe tomatoes, fresh basil, and mozzarella will transport you to Italy. Experiment with our BBQ chicken, Hawaiian, or Mediterranean-inspired pizzas to experience a world of flavors, all while catering to your specific dietary needs.
Conclusion
At Andy's Coffee Break, we believe that everyone deserves to enjoy a delicious pizza, regardless of their food sensitivities. Our wide range of allergy-friendly pizza options ensures that you can savor the flavors you love, while still adhering to your dietary restrictions. With our careful attention to detail and commitment to quality, we aim to provide a satisfying and worry-free dining experience for all.
Explore our menu and place your order today to indulge in a scrumptious pizza that is tailored to your specific needs. At Andy's Coffee Break, we are here to satisfy both your cravings and your dietary requirements. Order now and taste the difference!