What's the deal with Bloody Marys?
Dec 8, 2018
Menu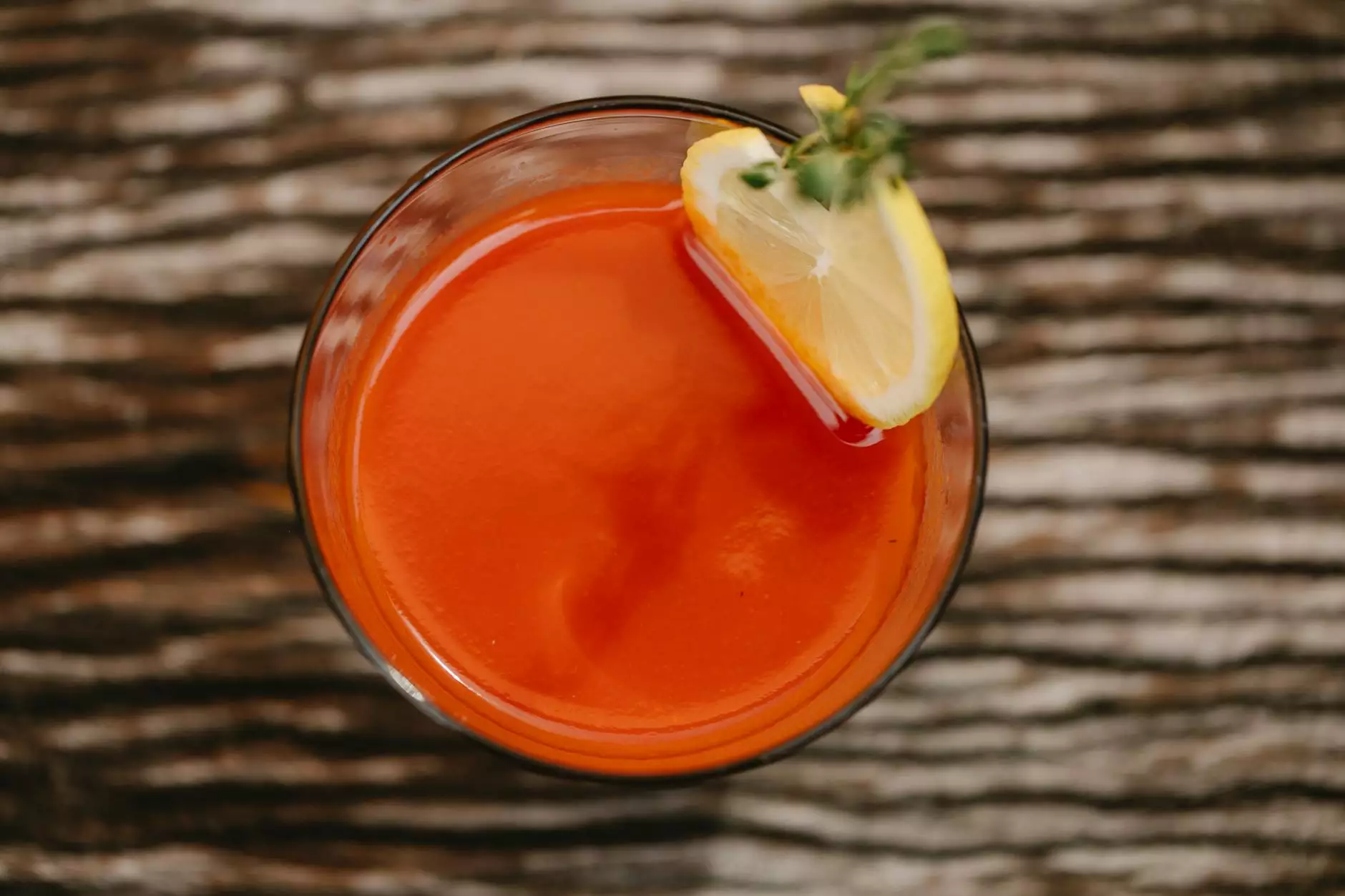 The History of the Bloody Mary
The Bloody Mary is a classic cocktail that has been popular for decades. Its origins are often debated, but one story traces it back to the 1920s when a bartender named Fernand Petiot created the drink at Harry's New York Bar in Paris. It was initially known as the "Bucket of Blood" and was primarily a mix of tomato juice and vodka.
Over the years, the drink evolved and gained popularity, especially in the United States. Its name changed to Bloody Mary, supposedly inspired by Queen Mary I of England. Many variations of the recipe emerged, each adding their unique twist to the classic blend of tomato juice and vodka.
The Classic Bloody Mary Recipe
While there are countless variations of the Bloody Mary, the classic recipe remains a favorite among cocktail enthusiasts.
Ingredients:
2 ounces of vodka
4 ounces of tomato juice
½ ounce of lemon juice
Worcestershire sauce, to taste
Tabasco sauce, to taste
Celery salt, to taste
Freshly ground black pepper, to taste
Celery stalk, for garnish
Lemon wedge, for garnish
Instructions:
In a shaker, combine vodka, tomato juice, lemon juice, Worcestershire sauce, Tabasco sauce, celery salt, and black pepper.
Shake well to mix all the ingredients.
Fill a glass with ice and strain the mixture into the glass.
Garnish with a celery stalk and a wedge of lemon.
Enjoy your refreshing and zesty Bloody Mary!
Variations of the Bloody Mary
Apart from the classic recipe, numerous variations of the Bloody Mary have emerged, allowing bartenders and cocktail enthusiasts to get creative with their concoctions. Here are a few popular variations:
1. Bloody Maria:
A Bloody Maria is a variation that replaces vodka with tequila. It adds a unique twist to the traditional Bloody Mary, giving it a slightly different flavor profile.
2. Virgin Mary:
For those who prefer their cocktails without alcohol, the Virgin Mary is a perfect choice. It includes all the ingredients of a Bloody Mary, minus the vodka.
3. Bloody Caesar:
The Bloody Caesar is a Canadian twist on the classic Bloody Mary. It incorporates Clamato juice, a blend of tomato juice and clam broth, which adds a savory and briny taste.
4. Bloody Bull:
The Bloody Bull combines the flavors of a Bloody Mary with beef bouillon, creating a heartier and more robust version of the cocktail.
Final Thoughts
Whether you enjoy a classic Bloody Mary or prefer to experiment with different variations, this iconic cocktail offers a delightful blend of flavors and is a popular choice for brunches, parties, and social gatherings. At Andy's Coffee Break, we take pride in offering the finest quality ingredients and expertly crafted cocktails, including the perfect Bloody Mary. Join us and savor this timeless drink today!