USED VINYL
Aug 10, 2021
Menu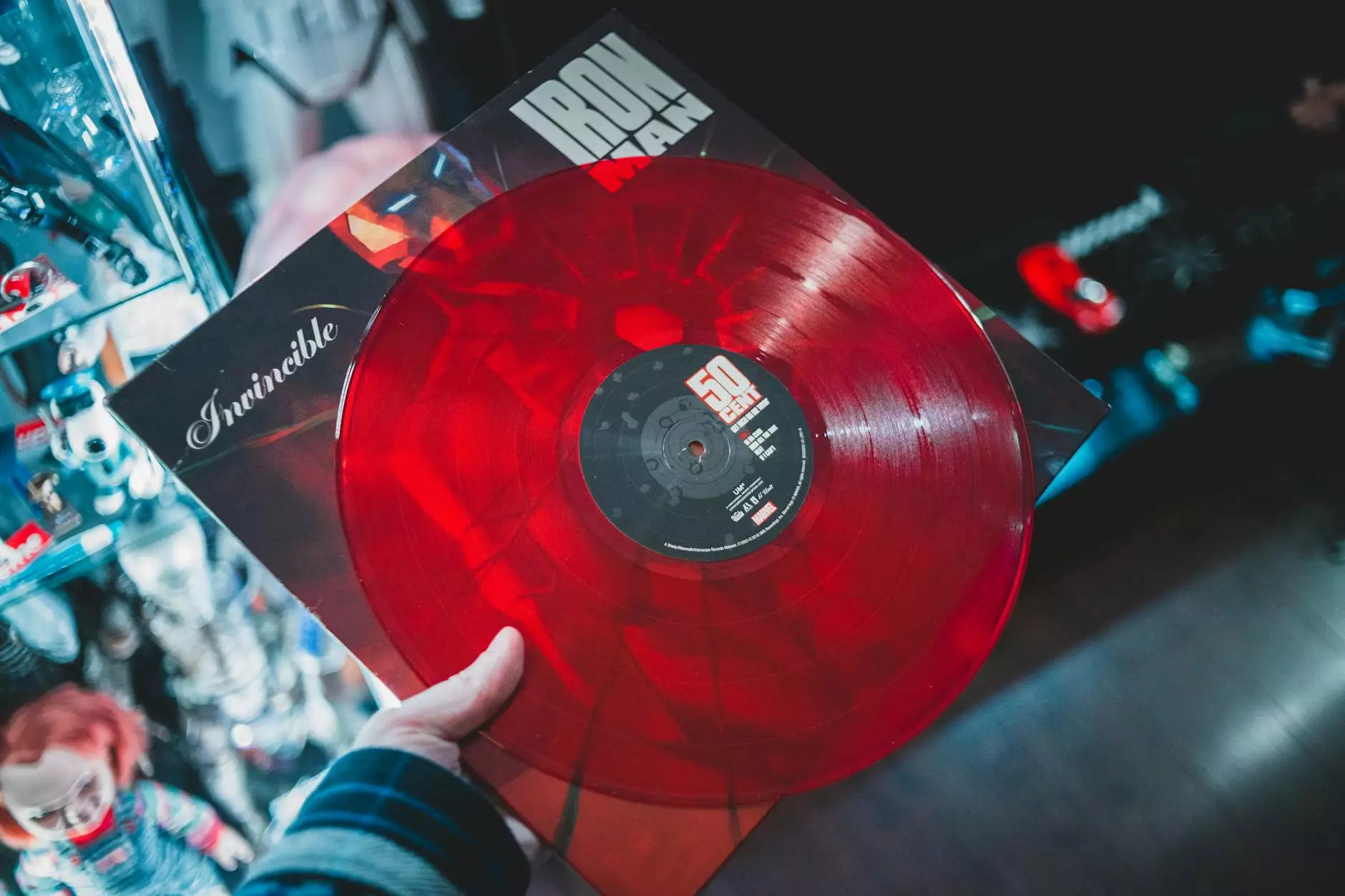 Discover the Magic of Used Vinyl Records at Andy's Coffee Break
Welcome to Andy's Coffee Break – your ultimate destination for high-quality used vinyl records. We take pride in offering a vast collection of unique and rare vinyl records that will transport you back in time and provide an unmatched listening experience. With our carefully curated selection, we aim to cater to the diverse tastes and preferences of music enthusiasts.
Unearth Unforgettable Melodies
At Andy's Coffee Break, we understand the allure of vinyl – the warmth, the crackles, and the intimate listening experience it provides. Our collection spans various genres, including rock, jazz, blues, pop, classical, and more. Each vinyl record has been hand-picked for its exceptional quality and enduring appeal.
The Finest Quality Used Vinyl
Our team of experts meticulously inspects and grades each vinyl record, ensuring that only the highest quality products make it to our shelves. Whether you are a seasoned vinyl collector or just starting your journey into the world of analog sound, we have something for everyone. Our collection features vintage classics, limited edition releases, and hidden gems, giving you the opportunity to explore a wide range of musical treasures.
Unparalleled Selection
Browse through our extensive catalog and discover the richness of vinyl. From iconic albums that shaped music history to underground gems that deserve recognition, our collection is a treasure trove waiting to be explored. Immerse yourself in the timeless melodies and experience music in its purest form.
Why Choose Andy's Coffee Break?
When it comes to purchasing used vinyl records, we understand the importance of reliable sources and exceptional customer service. Here's why you can trust Andy's Coffee Break:
1. Curation Excellence
Our team of music enthusiasts is passionate about curating an exceptional collection of vinyl records. We stay diligent in our search for unique and high-quality records, ensuring that we offer the best selection to our customers.
2. Quality Guarantee
Each vinyl record goes through a rigorous inspection process to ensure that it meets our quality standards. We take pride in offering vinyl in excellent condition, giving you an enjoyable and hassle-free listening experience.
3. Knowledgeable Assistance
At Andy's Coffee Break, we love music as much as you do. Our team is well-versed in various genres and can provide expert recommendations and insights to help you find the vinyl records that resonate with your taste and preferences. Let us guide you through your vinyl journey.
Browse and Shop with Confidence
Secure Online Shopping
Experience the convenience of secure online shopping with Andy's Coffee Break. Our website is designed to provide a seamless browsing and purchasing experience, so you can explore our collection and add your favorite vinyl records to your collection with ease.
Fast and Reliable Shipping
We understand the excitement of receiving your vinyl records promptly. With our fast and reliable shipping service, we ensure that your orders are carefully packed and dispatched, arriving at your doorstep in pristine condition.
Customer Satisfaction Guaranteed
Your satisfaction is our top priority. If, for any reason, you are not completely satisfied with your purchase, our dedicated customer support team is here to assist you. We strive to make your experience with us as exceptional as the vinyl records we offer.
Explore the World of Used Vinyl Records Today!
Indulge in the nostalgia and rich sound of vinyl records with Andy's Coffee Break. Discover rare finds, timeless classics, and personal favorites that will enhance your music collection. Start your vinyl journey today and experience music like never before.