Andy's Coffee Break – Beer Battered Prawns & Chips
Feb 4, 2019
Menu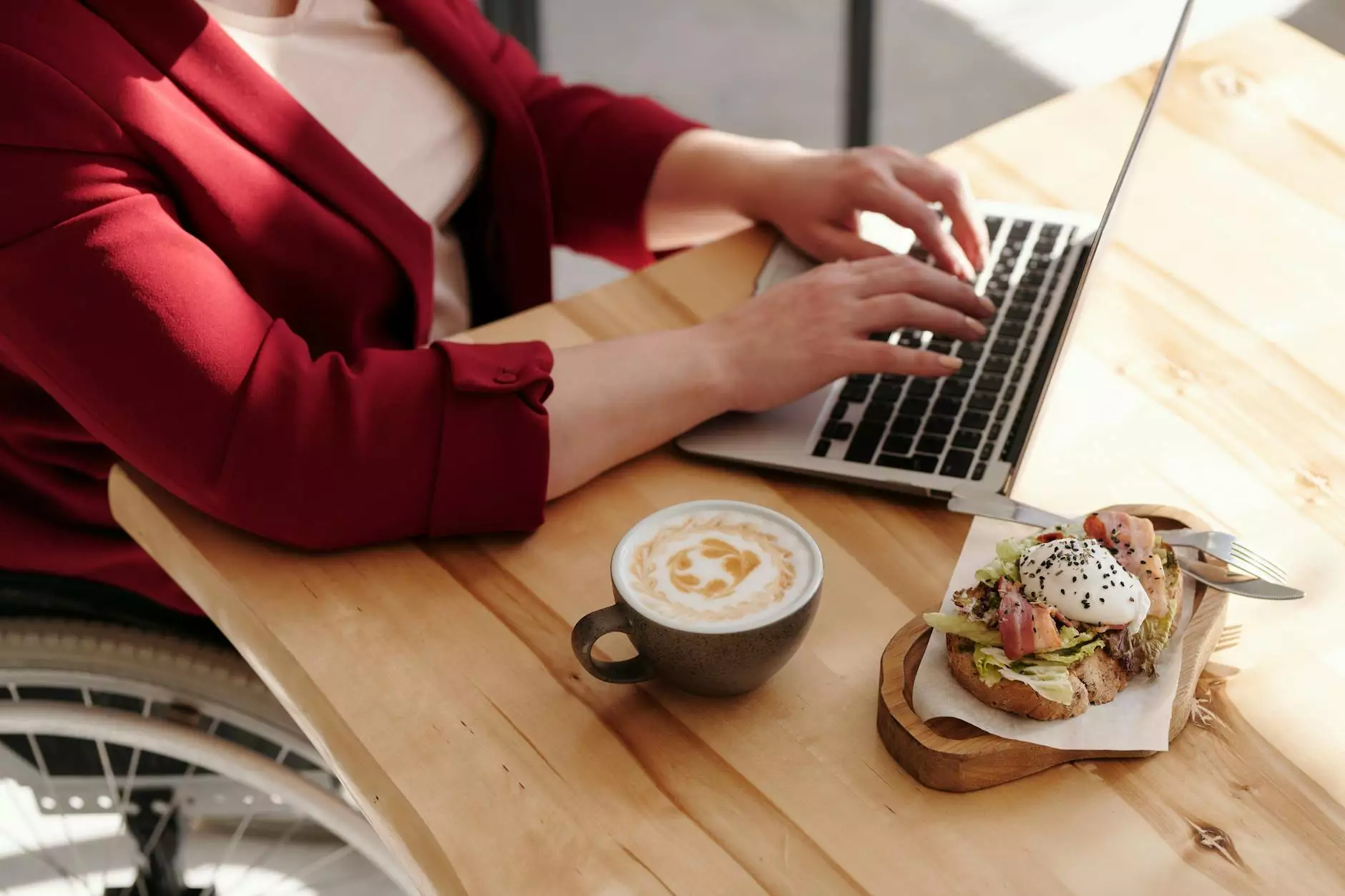 Delicious Beer Battered Prawns & Crispy Chips for Seafood Lovers
Welcome to Andy's Coffee Break, your go-to destination for an unforgettable dining experience. If you are a seafood lover, you're in for a treat! Our menu features an exquisite dish called Beer Battered Prawns & Chips that will satisfy your cravings and leave you wanting more.
The Perfect Combination
At Andy's Coffee Break, we take pride in our ability to elevate classic dishes to new levels. Our Beer Battered Prawns & Chips perfectly showcases our passion for delicious and high-quality food. We start with fresh Gulf shrimp, which are known for their delicate flavor and succulent texture.
To achieve the crispy and golden exterior, our experienced chefs skillfully coat the prawns with a light and flavorful beer batter. This not only enhances the taste but also ensures a crunchy bite with every bite. The prawns are then deep-fried to perfection, resulting in a delightful combination of flavors and textures that will captivate your taste buds.
Hand-Cut Chips for the Ultimate Crunch
No seafood dish is complete without a side of chips. At Andy's Coffee Break, we take our chips seriously. We hand-cut them from fresh, premium potatoes to ensure their quality and goodness. Each chip is then carefully fried until it achieves an irresistible golden crispness on the outside, while remaining fluffy and tender on the inside.
Our chips make the perfect accompaniment to our Beer Battered Prawns, providing a satisfying contrast in textures. The combination of the crispy, beer-infused prawns and the crunchy chips creates a harmonious balance that will leave you craving more.
Unforgettable Flavors
Flavor is our top priority at Andy's Coffee Break. Our Beer Battered Prawns & Chips are made with the finest ingredients and cooked to perfection to ensure a burst of flavors in every bite. The beer batter not only adds a subtle tanginess but also seals in the juiciness of the prawns, making each mouthful a delectable experience.
Whether you choose to savor them on their own or dip them in your favorite sauce, our Beer Battered Prawns are sure to impress. Combine them with our crispy chips, and you have a match made in seafood heaven.
Experience the Best in Seafood
At Andy's Coffee Break, we strive to provide our customers with unforgettable culinary experiences. Our Beer Battered Prawns & Chips are a testament to our commitment to quality and flavor. Whether you are a seafood enthusiast or just looking to try something new, this dish is guaranteed to leave a lasting impression.
Visit Andy's Coffee Break today and discover the perfect harmony of flavors found in our Beer Battered Prawns & Chips. Indulge in a satisfying seafood experience that will keep you coming back for more.
Explore Our Menu
Aside from our mouth-watering Beer Battered Prawns & Chips, our menu offers a wide range of delectable options. From freshly brewed coffee to delightful pastries, we have something for everyone. Browse our menu and find your new favorite dish at Andy's Coffee Break.
Contact Us
For inquiries, reservations, or more information, please don't hesitate to get in touch with our friendly staff. Visit our website, give us a call, or drop by our location. We look forward to serving you.
Indulge in Beer Battered Prawns & Chips Today!
Satisfy your seafood cravings and experience culinary bliss with our Beer Battered Prawns & Chips at Andy's Coffee Break. We guarantee a memorable dining experience that will exceed your expectations. Join us today and discover the taste sensation that awaits you.