The Perfect Cubano Melt at Andy's Coffee Break
May 1, 2022
Menu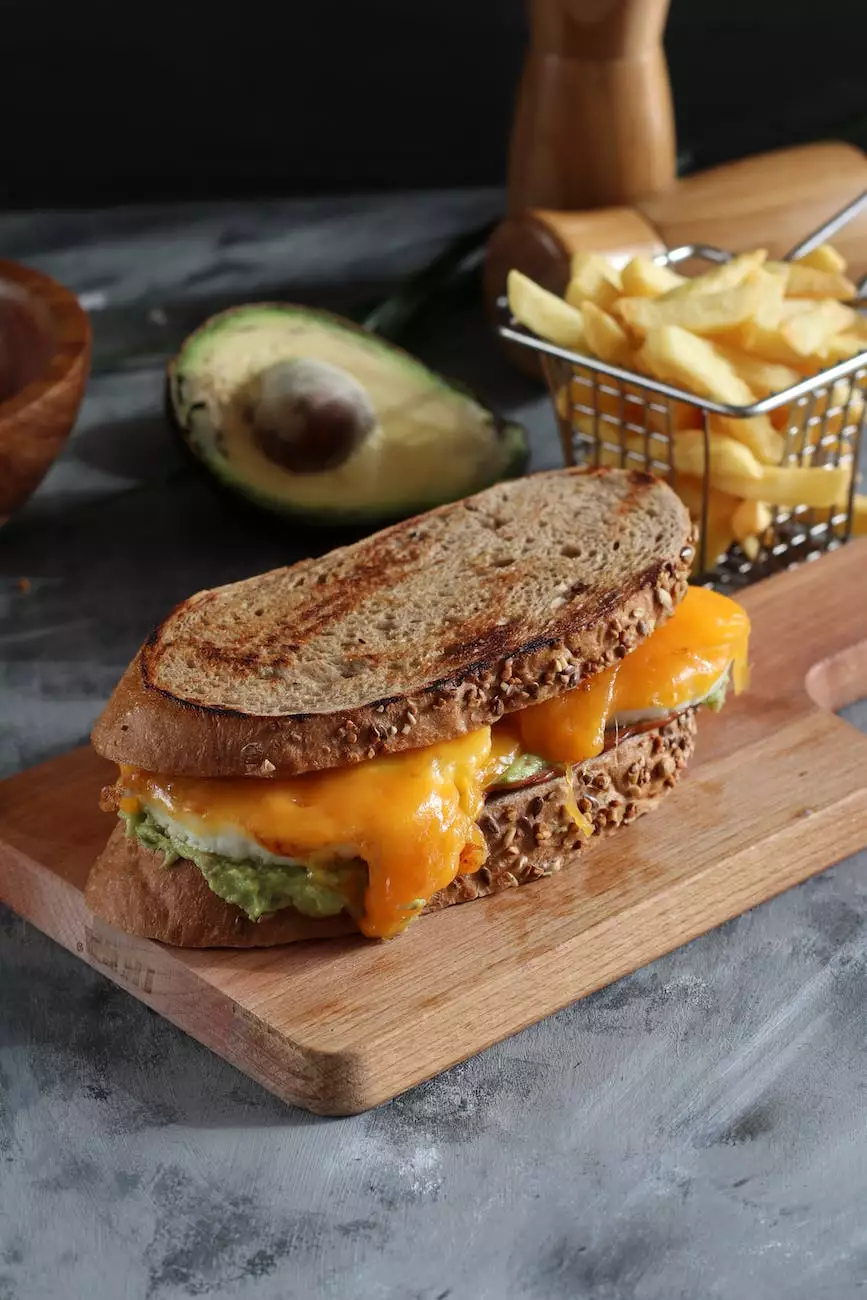 Introduction to Our Cubano Melt
At Andy's Coffee Break, we take pride in crafting exceptional sandwiches that leave our customers craving for more. Among our menu highlights is the renowned Cubano Melt, a culinary masterpiece that combines traditional flavors with a modern twist. Let us take you on a tantalizing journey through the layers of this delectable creation, tantalizing your taste buds and leaving you satisfied.
Unveiling the Flavors
The Cubano Melt is more than just a sandwich; it's a symphony of flavors carefully crafted to create a mouthwatering experience. Picture this: freshly roasted pork, complete with a delightful caramelized exterior, combined with thinly sliced ham, Swiss cheese, tangy pickles, and a generous schmear of zesty mustard aioli. All of these ingredients come together harmoniously between two perfectly toasted slices of Cuban bread, creating an explosion of flavor with every bite.
The Art of Perfection
Our Cubano Melt is not just about the ingredients; it's about the art of preparing and assembling them in a way that showcases their true potential. Our skilled chefs meticulously layer each ingredient to ensure a perfect balance of flavors and textures. Each bite offers a heavenly combination of tender, juicy pork; savory ham; and perfectly melted, gooey Swiss cheese. The pickles add a refreshing crunch, while the mustard aioli elevates the overall taste profile. All of this deliciousness is enveloped by the lightly toasted, golden-brown exterior of the Cuban bread, providing the ideal base for these incredible flavors.
Quality Ingredients
We believe that high-quality ingredients are paramount to creating an extraordinary culinary experience. Our Cubano Melt is crafted using only the finest ingredients sourced from trusted suppliers. From the succulent, slow-roasted pork and premium imported ham to the finest Swiss cheese and freshly baked Cuban bread, every component is chosen with precision to ensure maximum flavor and delight.
The Perfect Pairing
No culinary experience is complete without the perfect pairing. At Andy's Coffee Break, we recommend enjoying our Cubano Melt with our handcrafted artisanal beverages. Whether it's an expertly brewed coffee, a refreshing iced tea, or a specialty crafted soda, you'll find the ideal drink to complement the rich flavors of the sandwich. For those seeking a lighter option, our fresh salads and sides provide the perfect balance to complete your meal.
Order Your Cubano Melt Today
Ready to explore the flavors of our Cubano Melt? Order online now and have this culinary delight delivered straight to your doorstep. It's time to satiate your craving for an exceptional sandwich experience that will keep you coming back for more. At Andy's Coffee Break, we are committed to providing you with an unparalleled culinary journey, one bite at a time.
Conclusion
Andy's Coffee Break proudly presents the Cubano Melt, a sandwich that epitomizes excellence in flavor, craftsmanship, and passion. Immerse yourself in the unparalleled taste experience that awaits you. Order your Cubano Melt today and let us delight your taste buds with our exceptional culinary creations!