Let's Talk About Hefeweizen
Mar 2, 2018
Menu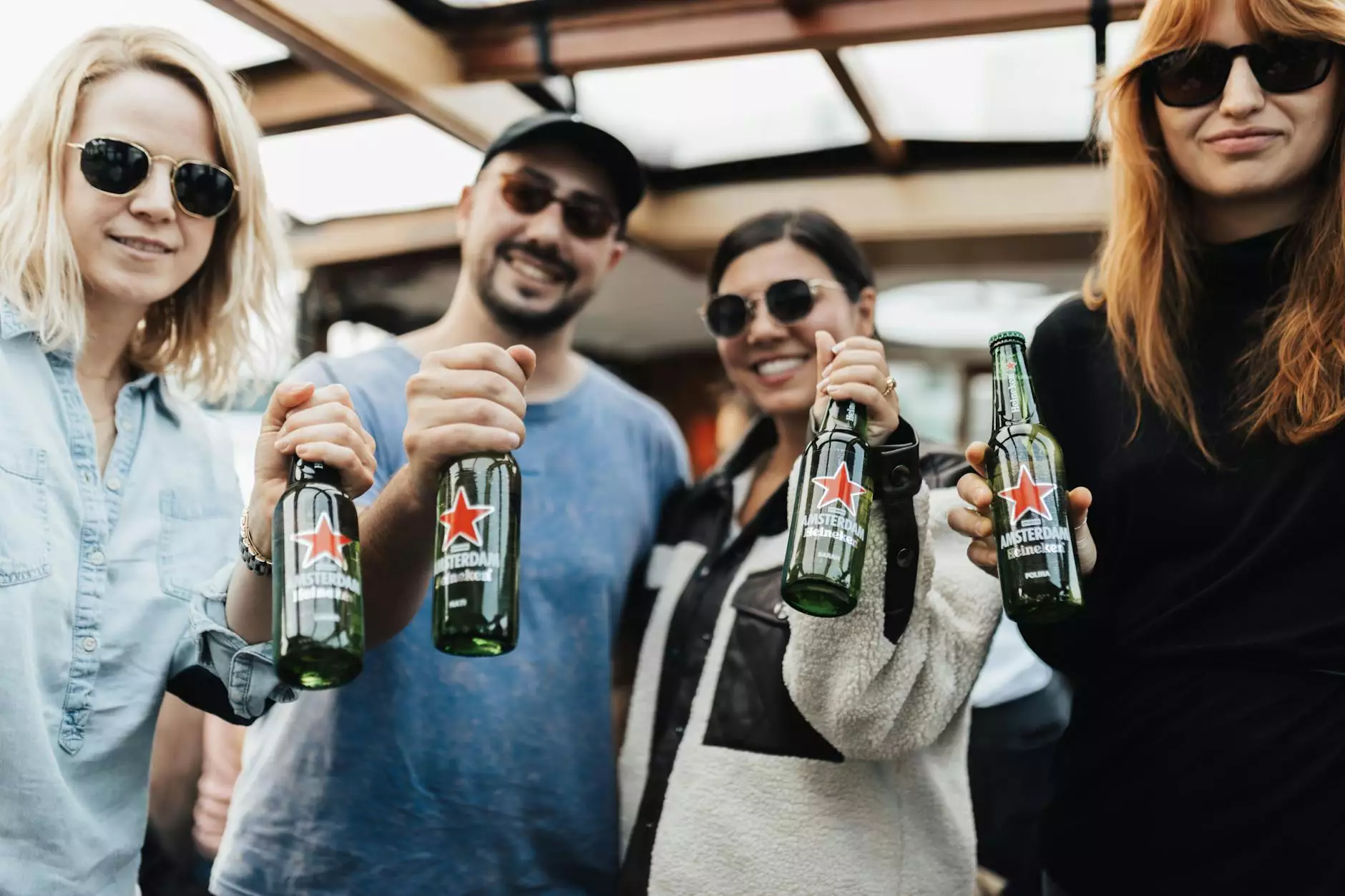 Introduction to Hefeweizen
Andy's Coffee Break welcomes you to the exciting world of Hefeweizen, a popular beer style with a rich history and unique flavors. In this comprehensive guide, we will delve into the origins, brewing techniques, and taste profile of Hefeweizen beers. Whether you are a seasoned beer enthusiast or a curious beginner, this article will provide you with valuable insights into this refreshing and complex beverage.
The History of Hefeweizen
Hefeweizen, meaning "yeast wheat" in German, has its roots in Bavaria, Germany. It was first brewed in the 16th century by the Bavarian dukes. Initially, Hefeweizen brewing was regulated by the Bavarian Beer Purity Law (Reinheitsgebot) which specified that only barley, water, and hops could be used. However, this law was later amended to include wheat as well, giving rise to the unique flavors and characteristics of Hefeweizen beers.
Over the years, Hefeweizen gained popularity in Germany and beyond, becoming a staple in beer festivals and breweries worldwide. Today, it is recognized as one of the classic beer styles loved by beer enthusiasts everywhere.
The Brewing Process
One of the defining features of Hefeweizen is its distinctive yeast strain, which produces the beer's signature flavors and aromas. Hefeweizen is brewed using a top-fermenting yeast called Saccharomyces cerevisiae, known for its production of fruity and estery compounds. The use of malted wheat in the brewing process contributes to the beer's hazy appearance and creamy mouthfeel.
During fermentation, the yeast remains in suspension, creating a characteristic cloudiness in the beer. This cloudiness is often referred to as "hefe" in German, which translates to "yeast." The presence of this yeast in Hefeweizen adds depth and complexity to its flavor profile.
Flavor Profile
Hefeweizens are known for their unique blend of fruity, spicy, and clove-like flavors. The prominent aromas often include banana, clove, bubblegum, and sometimes even hints of vanilla. These complex flavor profiles are a result of the specific yeast strains used during fermentation, as well as the use of malted wheat.
Additionally, Hefeweizen beers exhibit a refreshing tartness, making them a perfect choice for hot summer days or simply as a year-round go-to beer. With relatively low bitterness and a smooth mouthfeel, Hefeweizens strike a delicate balance between sweetness and spice, ensuring a pleasurable drinking experience for both beer novices and connoisseurs alike.
Food Pairings
Pairing Hefeweizen with the right foods can enhance the overall dining experience. The beer's fruity and spicy characteristics complement a range of dishes, making it a versatile choice for pairing.
1. Fruity Desserts:
Banana bread
Apple pie
Fruit tarts
2. Savory Dishes:
Grilled sausages
Spicy chicken wings
Seafood with citrus marinade
The fruity esters and slight sweetness of Hefeweizen beautifully complement these dishes, creating a harmonious taste sensation.
Discover Your Perfect Hefeweizen
At Andy's Coffee Break, we strive to offer a wide selection of high-quality Hefeweizen beers for enthusiasts like you. Whether you prefer a traditional Bavarian-style Hefeweizen or a unique spin on the classic, our curated collection has something for everyone.
Explore our online store and discover Hefeweizen beers from renowned breweries around the world. Our passionate team ensures that every bottle we carry undergoes strict quality control, guaranteeing a memorable tasting experience.
Conclusion
Hefeweizen is a remarkable beer style that continues to captivate the palates of beer lovers around the globe. Its intriguing history, complex flavors, and refreshing character make it a perennial favorite. Whether enjoyed on a sunny terrace or paired with flavorful dishes, Hefeweizen provides a truly satisfying drinking experience.
Join us at Andy's Coffee Break and explore our selection of exceptional Hefeweizen beers. Uncover the wide range of flavors and embrace the rich tradition of this iconic beer style. Cheers to the fascinating world of Hefeweizen!