New Thursday Steak Special
Apr 17, 2020
Specials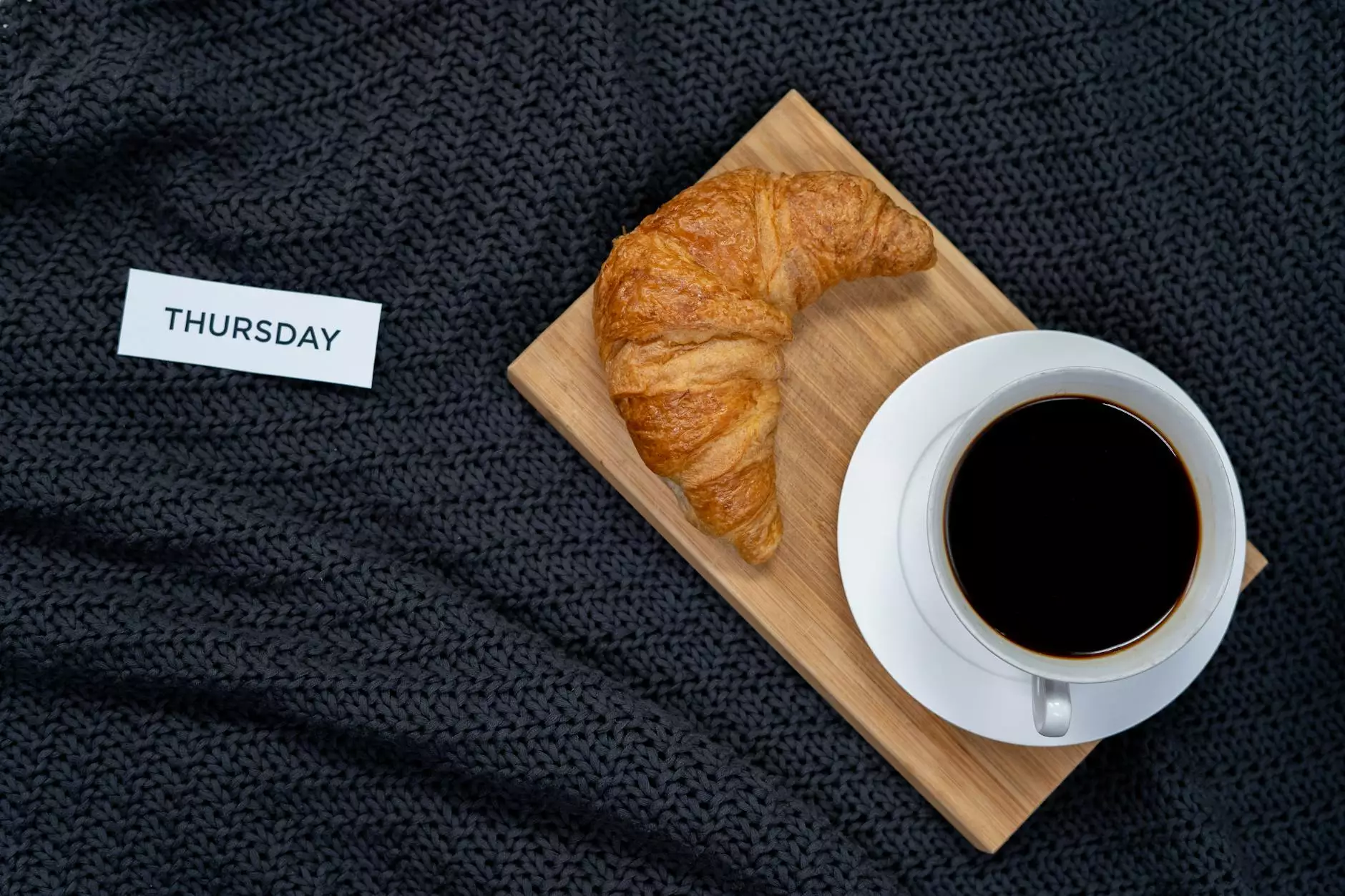 Indulge in the Finest Steaks at Andy's Coffee Break
Welcome to Andy's Coffee Break, your ultimate destination for delectable food and a delightful dining experience. In our effort to constantly delight our customers, we are thrilled to introduce our new Thursday Steak Special! Prepare your taste buds for an unforgettable steak experience like no other.
The Perfect Steak, Cooked to Perfection
At Andy's Coffee Break, we understand that a perfectly cooked steak is the key to a memorable dining experience. Our expert chefs have carefully crafted a menu where every steak is cooked to perfection, ensuring tenderness, juiciness, and exceptional flavor.
Prime Cuts, Unbeatable Quality
For our New Thursday Steak Special, we have chosen only the finest prime cuts of meat. Each steak is handpicked to meet our rigorous quality standards and guarantee a mouthwatering experience with every bite. Whether you prefer a tender Filet Mignon, a juicy Ribeye, or a flavorful New York Strip, our steaks will leave you craving for more.
Accompaniments that Complement
No steak is complete without the perfect accompaniments. At Andy's Coffee Break, we take pride in creating a dining experience that goes beyond the steak itself. Our New Thursday Steak Special is served with a selection of delectable sides, carefully curated to enhance the flavors and create a truly indulgent meal. From garlic mashed potatoes to crisp seasonal vegetables, every bite complements the steak in the most delightful way.
Unwind with a Refreshing Beverage
No steak dinner is complete without the perfect beverage to wash it down. At Andy's Coffee Break, we offer an extensive selection of beverages to pair with your steak. Choose from a curated wine list, craft beers, or refreshing non-alcoholic options. Our knowledgeable staff is always ready to recommend the perfect pairing to elevate your dining experience.
Visit Andy's Coffee Break Today!
Experience the ultimate steak indulgence with our New Thursday Steak Special at Andy's Coffee Break. We invite you to join us and savor the sumptuous flavors, exceptional quality, and warm ambience that sets us apart. Indulge in the best steaks in town, served with unparalleled hospitality.
Book Your Table Now
To ensure you don't miss out on our New Thursday Steak Special, we recommend booking your table in advance. Contact us or make a reservation through our website to secure your spot. We look forward to welcoming you with an unforgettable dining experience.
Conveniently Located
Andy's Coffee Break is conveniently located in the heart of the city, making it easily accessible for all. Whether you are looking for a quick lunch break or a leisurely dinner, our central location ensures you can enjoy a delightful meal without any hassle.
Come Hungry, Leave Satisfied
At Andy's Coffee Break, we guarantee that our New Thursday Steak Special will leave you satisfied and craving for more. Our dedication to top-quality ingredients, expert cooking techniques, and exceptional service sets us apart as the go-to destination for steak lovers. Join us today and experience the irresistible joy of a perfect steak!