Salmon Caesar Salad - Menu
Sep 22, 2020
Menu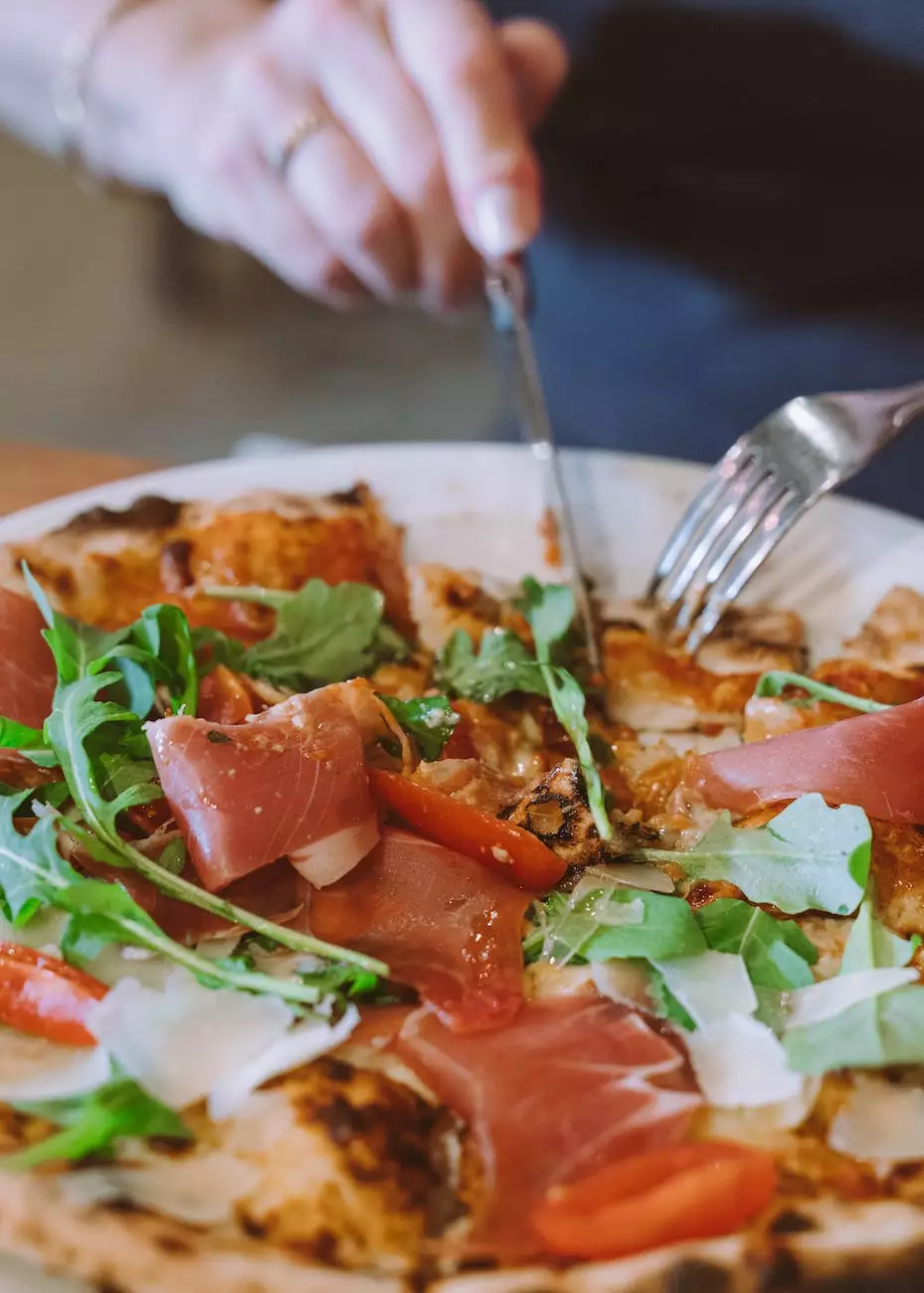 Introducing Our Scrumptious Salmon Caesar Salad
At Andy's Coffee Break, we take pride in offering a wide range of mouthwatering dishes, and our Salmon Caesar Salad is no exception. Bursting with flavors, this salad combines the freshness of crisp romaine lettuce, the creaminess of homemade Caesar dressing, and the irresistible tenderness of perfectly cooked salmon.
Salmon Caesar Salad - A Perfect Blend of Flavors and Textures
Our Salmon Caesar Salad is an exquisite blend of ingredients that tantalize your taste buds and provide a delightful culinary experience. Here's what makes our salad stand out:
1. Fresh and Succulent Salmon
We source the highest quality salmon to ensure exceptional taste and texture. Our chefs expertly prepare the salmon, infusing it with flavors while maintaining its natural juiciness. Each bite guarantees a burst of freshness.
2. Crisp Romaine Lettuce
The foundation of our salad is the vibrant and crisp romaine lettuce. Sourced from local farms, it adds a refreshing crunch to the dish, balancing out the creamy Caesar dressing and flaky salmon.
3. Homemade Creamy Caesar Dressing
Our chefs prepare the Caesar dressing in-house, using a special blend of ingredients that accentuates the flavors of the salad. The creamy texture of the dressing coats the ingredients perfectly, elevating the overall taste.
4. Tasty Parmesan Cheese and Croutons
No Caesar salad is complete without the savory addition of Parmesan cheese and crunchy croutons. These elements add a delightful contrast to the salad, enhancing its texture and providing bursts of flavor with every bite.
Order Your Salmon Caesar Salad Online Now
Ready to indulge in our Salmon Caesar Salad? Place your order online through our convenient ordering platform. Whether you're enjoying a quick lunch break or treating yourself to a wholesome dinner, our salad is the perfect choice.
Experience the rich flavors and textures of our Salmon Caesar Salad today! At Andy's Coffee Break, we strive to provide the best culinary delights that leave you craving for more. Don't miss out on this delectable treat!
Why Choose Andy's Coffee Break?
Andy's Coffee Break is your go-to destination for delectable food and a wide range of culinary delights. Here's why our customers love us:
Exceptional Quality: We source the finest ingredients to create dishes that are second to none.
Freshness Guaranteed: We prioritize freshness to ensure every bite is a burst of flavors.
Chef-Curated Menu: Our talented chefs craft innovative and scrumptious dishes for your delight.
Convenience: Order online from the comfort of your home or office and enjoy hassle-free delivery.
Customer Satisfaction: We value your feedback and strive to exceed your expectations with every order.
Discover More Delights at Andy's Coffee Break
Andy's Coffee Break offers an array of delectable options beyond our delightful Salmon Caesar Salad. Explore our menu to satisfy your taste buds with our wide selection of:
Burgers and Sandwiches
Wraps and Paninis
Pizza and Pasta
Salads and Bowls
Coffee and Beverages
And much more!
With Andy's Coffee Break, every dining experience is a feast for your senses. Order online or visit our café to enjoy a gastronomic journey like no other.
Join Us at Andy's Coffee Break
Visit our café today and immerse yourself in the cozy ambiance of Andy's Coffee Break. Indulge in the flavorsome Salmon Caesar Salad and discover a world of delectable dishes that cater to your cravings.
Unleash your taste buds and tantalize your senses at Andy's Coffee Break - where every bite is a moment of sheer culinary bliss.