Father's Day Gift Card Promotion
Nov 11, 2021
Specials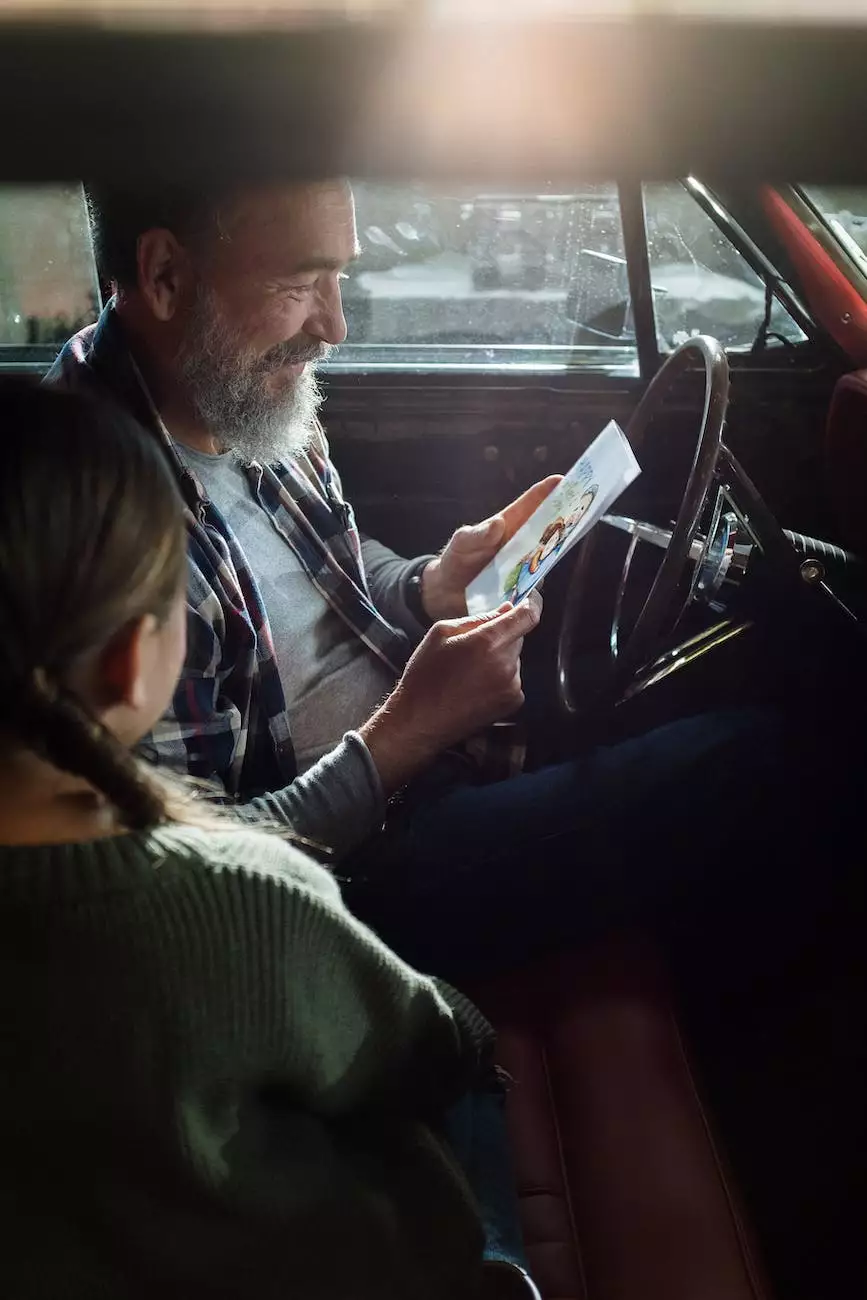 Welcome to Andy's Coffee Break, your ultimate destination for all things coffee, treats, and more! This Father's Day, we are excited to offer you a special gift card promotion to help you celebrate and show appreciation for your dad. Whether your dad is a coffee enthusiast, a tea lover, or enjoys delicious snacks, our gift cards are the perfect choice to make his day even more special.
Celebrate with Andy's Coffee Break
At Andy's Coffee Break, we understand the importance of fathers and their significant role in our lives. That's why we have curated a delightful range of products to make Father's Day memorable for both you and your dad. With our Father's Day gift card promotion, you can treat your dad to his favorite coffee blend, mouthwatering treats, or even a new set of coffee equipment. The options are endless!
The Perfect Gift for Every Dad
Is your dad a coffee aficionado who enjoys the rich aroma of freshly brewed coffee? Or perhaps he prefers a soothing cup of tea to start his day? No matter his preferences, Andy's Coffee Break has got you covered. Our diverse collection of artisanal coffee blends, high-quality tea selections, and tasty snacks ensure that you'll find the perfect gift to suit your dad's unique taste.
From bold and robust coffee flavors to delicate and fragrant tea varieties, our eCommerce store offers an extensive range of options to choose from. Explore our online shelves and discover exceptional products that will leave your dad pleasantly surprised.
Exclusive Promotions for Father's Day
In addition to our gift card promotion, we have exclusive discounts and offers to make your Father's Day shopping experience even more rewarding. Our dedication to providing exceptional value to our customers sets us apart from the rest. Enjoy special discounts, free shipping, and complimentary gift wrapping - everything you need to make this Father's Day memorable!
Discover Our eCommerce Store
At Andy's Coffee Break, we take pride in our eCommerce platform, designed to provide a seamless shopping experience for coffee enthusiasts and food lovers alike. Our user-friendly website offers intuitive navigation, detailed product descriptions, and secure online payment options, ensuring a hassle-free shopping journey from start to finish.
Explore our eCommerce store and browse through our wide selection of high-quality products. From premium coffee beans sourced from the finest locations worldwide to delectable snacks and supplements, you'll find everything you need to indulge in the ultimate coffee break experience.
Shop for Food & Supplements
In addition to our extensive coffee and tea offerings, Andy's Coffee Break also provides a range of nutritious food options and supplements. We believe that a well-rounded lifestyle goes hand in hand with a fantastic cup of coffee or tea. From wholesome breakfast choices to energy-boosting snacks and dietary supplements, we cater to all your nutritional needs.
With our eCommerce store, you can conveniently shop for your favorite food products and supplements without leaving the comfort of your home. We prioritize quality and carefully select all our offerings to ensure that you receive nothing but the best for your wellbeing.
Experience Andy's Coffee Break Today
What are you waiting for? Experience the wonders of Andy's Coffee Break and make this Father's Day truly special for your dad. With our exceptional gift card promotion and wide range of products, you can't go wrong. Show your love and appreciation with the perfect gift from Andy's Coffee Break.
Visit our eCommerce store today and discover a world of delightful flavors, enticing aromas, and unparalleled quality. Place your order now and let us take care of the rest. Celebrate Father's Day with Andy's Coffee Break and create memories that will last a lifetime.