Careers at Andy's Coffee Break
Aug 15, 2020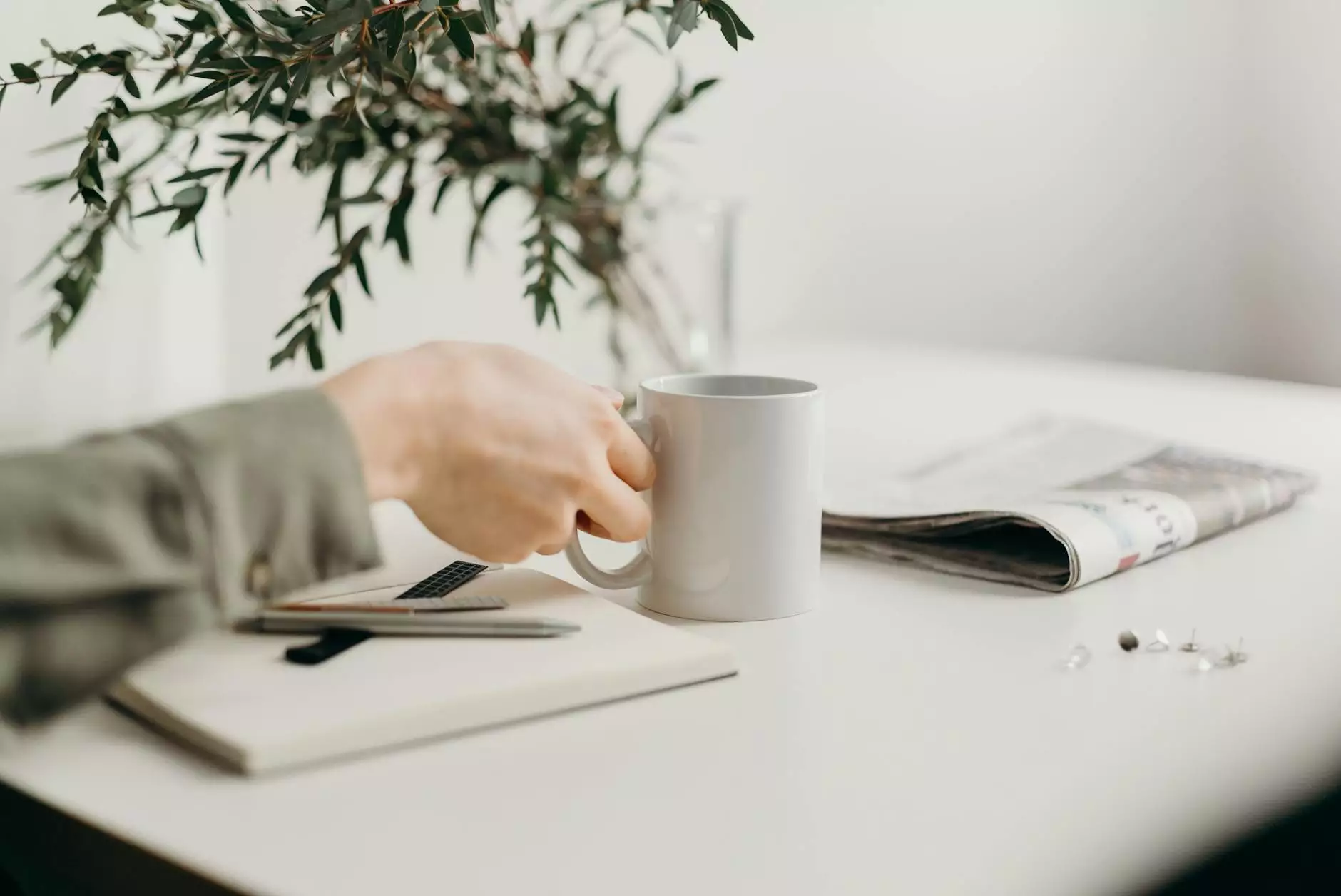 Join Our Passionate Team
Are you looking for a career that combines your love for coffee with exceptional customer service? Look no further! At Andy's Coffee Break, we are passionate about bringing high-quality, delicious coffee to our customers. We take pride in our commitment to excellence, and our team reflects that dedication every day. With a focus on eCommerce & Shopping in the Food & Supplements industry, Andy's Coffee Break offers a range of exciting career opportunities that will satisfy your craving for success.
Why Work with Us?
When you join Andy's Coffee Break, you join a family. We value our employees and believe that their happiness and job satisfaction are the keys to our success. Here are just a few reasons why you should consider a career with us:
Passion for Coffee: We live and breathe coffee. As a member of our team, you'll have the opportunity to immerse yourself in the world of coffee and expand your knowledge.
Strong Company Culture: At Andy's Coffee Break, we foster a positive and inclusive work environment where everyone's ideas and contributions are valued.
Career Growth: We believe in investing in our employees' professional growth and provide various career development opportunities.
Competitive Benefits: We offer competitive salaries, health insurance, retirement plans, and other attractive benefits packages.
Work-Life Balance: We understand the importance of a healthy work-life balance and encourage our employees to take time for themselves and their families.
Explore Our Career Opportunities
Andy's Coffee Break offers a wide range of exciting career opportunities across different roles and departments. Whether you have a passion for customer service, marketing, logistics, or coffee brewing, we have a role for you. Join us and be part of a dynamic team that is revolutionizing the way people experience coffee. Explore some of our key career opportunities below:
Coffee Specialist
As a Coffee Specialist at Andy's Coffee Break, you'll be the go-to expert for all things coffee. You'll help our customers discover new flavors, provide brewing recommendations, and share your knowledge through educational coffee workshops.
Customer Service Representative
Our Customer Service Representatives are the friendly faces and voices of our brand. You'll assist customers with their inquiries, process orders, and ensure they have the best possible coffee experience.
Marketing Associate
Join our Marketing team and help us spread the love for Andy's Coffee Break. As a Marketing Associate, you'll assist in developing and executing marketing strategies, engaging with our online community, and driving brand awareness.
Logistics Coordinator
As a Logistics Coordinator, you'll play a vital role in ensuring our coffee reaches our customers on time and in perfect condition. You'll manage inventory, coordinate shipments, and work closely with our suppliers and logistics partners.
How to Apply
If you're ready to embark on an exciting career journey with Andy's Coffee Break, we encourage you to apply today. To see our latest job openings and submit your application, visit our Careers page on our website. We look forward to hearing from you!
Please note that due to the high volume of applications, only selected candidates will be contacted for further steps. Andy's Coffee Break is an equal opportunity employer. We celebrate diversity and are committed to creating an inclusive environment for all employees.