Book a Large Party Reservation at Sterling's Restaurants
Nov 30, 2020
Menu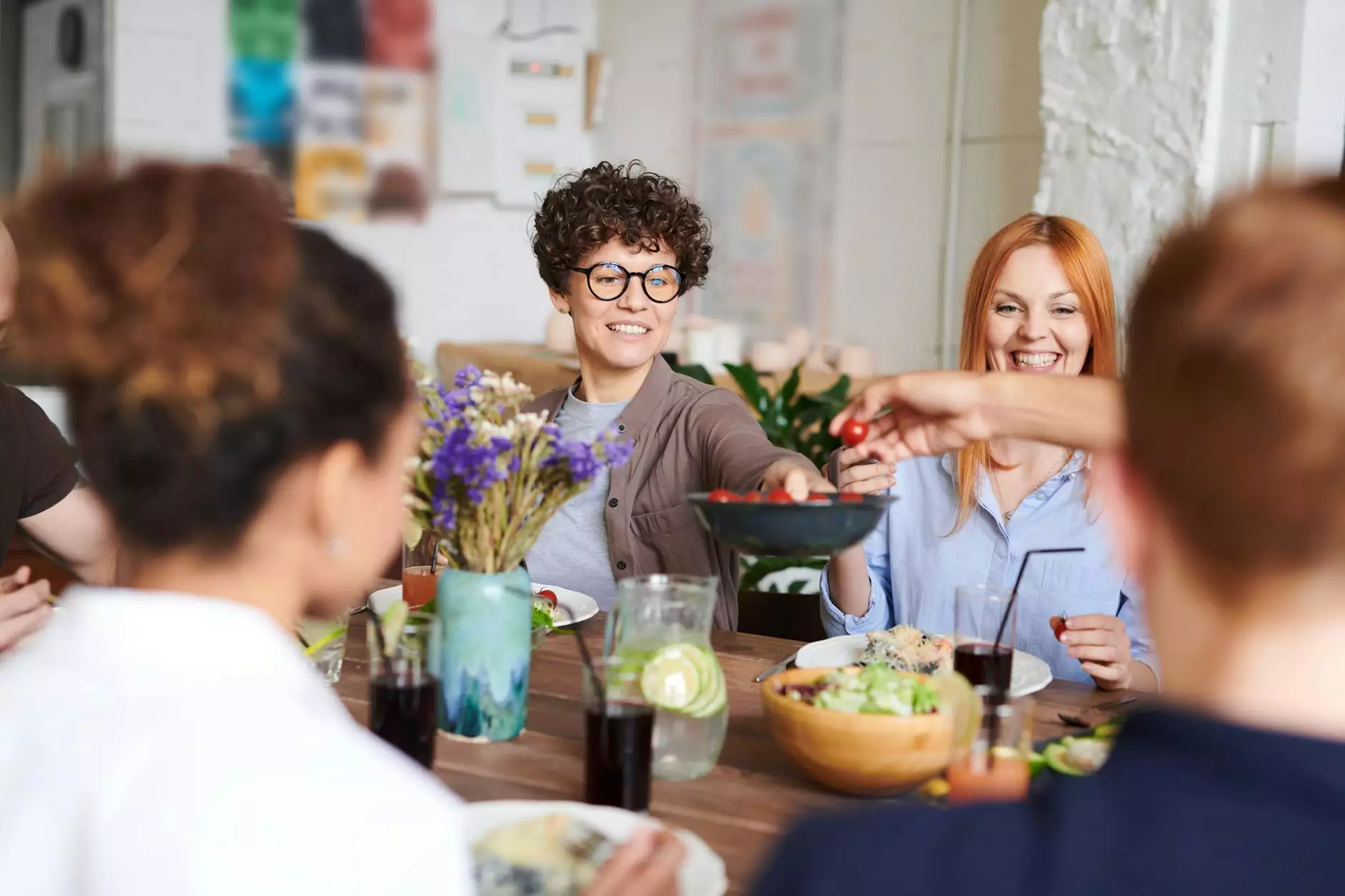 The Ultimate Group Dining Experience at Andy's Coffee Break
Welcome to Andy's Coffee Break, the leading destination for a remarkable group dining experience. Whether you are planning a corporate event, a birthday celebration, or a family reunion, Sterling's Restaurants is the perfect choice for your large party reservation. We understand the importance of creating unforgettable memories while enjoying delicious food and impeccable service.
Why Choose Sterling's Restaurants for Your Large Party Reservation?
As the epitome of excellence in the food and beverage industry, Sterling's Restaurants consistently exceeds expectations when it comes to hosting large groups. Here are a few reasons why we stand out:
Variety of Exquisite Menus: Our diverse menu options cater to every palate and dietary preference. From delectable appetizers to mouthwatering main courses, our culinary experts prepare dishes using only the freshest ingredients.
Spacious and Luxurious Environment: Our restaurants provide an elegant and spacious setting, allowing your guests to comfortably enjoy their time together. Our attention to detail and stylish decor create a warm and inviting atmosphere.
Highly Trained Staff: Our professional and attentive staff members are dedicated to providing exceptional service. From the moment you make your reservation until the conclusion of your event, our team ensures that every detail is taken care of.
Customizable Event Packages: We understand that every event is unique. Therefore, we offer customizable event packages tailored to your specific needs. From audiovisual equipment to special decorations, our event coordinators work with you to create a personalized experience.
Convenient Online Booking: Booking a large party reservation at Sterling's Restaurants has never been easier. Simply visit our website, select your preferred date and time, provide us with some basic details, and we will take care of the rest.
The Sterling's Restaurants Difference
At Andy's Coffee Break, we believe that hosting a large party is not just about providing a meal; it is about curating an extraordinary experience. Our commitment to excellence, attention to detail, and passion for culinary artistry set us apart from the competition.
When you choose Sterling's Restaurants for your large party reservation, you can expect:
Unforgettable Ambiance: Immerse yourself in a unique dining atmosphere that combines modern sophistication with a hint of timeless elegance. Our restaurants are designed to create lasting memories.
Exceptional Culinary Creations: Experience a gastronomic journey like no other. Our skilled chefs meticulously craft each dish with passion and creativity, ensuring a harmonious blend of flavors that will tantalize your taste buds.
Impeccable Attention to Service: Our dedicated staff goes above and beyond to make your event seamless and stress-free. From friendly waitstaff to knowledgeable sommeliers, our team is committed to providing the highest level of service.
Unparalleled Flexibility: We understand that plans can change, and we are here to accommodate any adjustments to your reservation. Our team will work closely with you to ensure your event goes exactly as planned.
Commitment to Sustainability: We prioritize sustainable practices in our operations, sourcing local ingredients whenever possible and implementing eco-friendly initiatives to minimize our environmental impact.
Book Your Large Party Reservation Today!
Make your upcoming event one to remember. Book a large party reservation at Sterling's Restaurants - Andy's Coffee Break and embark on a culinary journey of unparalleled delight. Whether you are hosting a small gathering or a grand celebration, we have the perfect venue and expertise to make your event truly special.
Visit our website today or give us a call to reserve your table and allow us to create a unique dining experience tailored to your needs. Don't miss out on the opportunity to make your event an extraordinary one at Sterling's Restaurants!