The Right Way To Taste Tequila - Agave Cocina
Aug 1, 2023
Tequila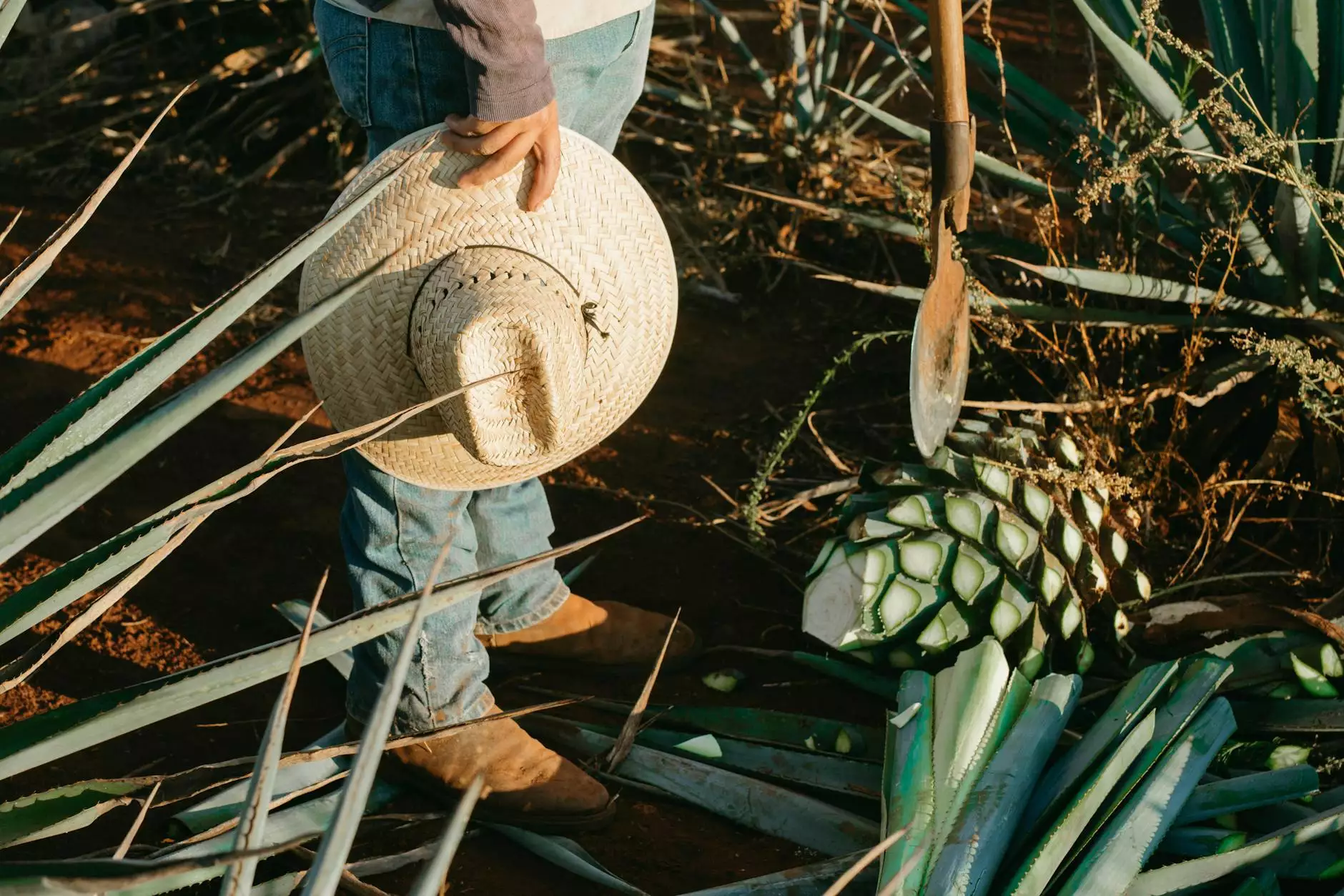 Welcome to Andy's Coffee Break, a place where you can indulge in the finer things in life. In the world of spirits, few are as captivating as tequila. We invite you to join us on a journey of exploration and appreciation for this renowned Mexican drink. At Agave Cocina, we strive to provide you with the ultimate guide to tequila tasting, ensuring you make the most out of every sip.
Why Taste Tequila?
Tequila is more than just a drink; it's a cultural experience. From its origins in Jalisco, Mexico, to its diverse flavors and aromas, tasting tequila takes you on a sensory adventure like no other. By understanding the nuances of tequila, you can fully appreciate the craftsmanship and passion that goes into its production.
The Art of Tasting Tequila
Mastering the art of tequila tasting requires knowledge, patience, and an open mind. Follow our expert tips to elevate your tasting experience:
1. Choose the Right Glassware
Pour your tequila into a tulip-shaped glass to concentrate the aromas. The narrow opening helps trap the scents, allowing you to fully immerse yourself in the fragrance of the spirit.
2. Observe the Color
Hold your glass up to the light and appreciate the color of the tequila. Aged tequilas tend to have a deeper amber hue, while blanco tequilas exhibit a crystal-clear appearance. The color can provide insights into the aging process and the potential flavor profiles.
3. Take Note of the Aromas
Gently swirl the tequila in your glass to release its aromas. Take a moment to inhale and identify the various scents. Tequila can offer an array of aromas, including citrus, agave, vanilla, caramel, and even floral notes. Use your senses to detect the subtleties that make each tequila unique.
4. Savor the First Sip
Take a small sip and let the tequila coat your palate. Allow the flavors to unfold and develop as you slowly savor the taste. Notice the balance between sweetness, bitterness, and acidity. Is it smooth or fiery? Does it leave a lasting impression?
5. Consider the Finish
The finish refers to the lingering taste that remains after swallowing. Some tequilas have a short, crisp finish, while others leave a long-lasting, complex aftertaste. Pay attention to the evolution of flavors and how they evolve over time.
Discover the Tequila Varieties
Tequila comes in various classifications, each offering a distinct taste profile. Let's explore the main types:
1. Blanco Tequila
Blanco tequila, also known as silver or platinum tequila, is unaged or aged for less than two months. It is known for its pure, authentic agave flavors and a fresh, vibrant character. Blanco tequila is ideal for those who prefer a crisp and clean taste.
2. Reposado Tequila
Reposado tequila is aged in oak barrels for a minimum of two months and up to one year. This aging process imparts a golden hue and mellows the flavors, creating a smoother, more complex spirit. Enjoy the notes of caramel, vanilla, and oak that develop during this time.
3. Añejo Tequila
Añejo tequila undergoes aging for a minimum of one year in oak barrels. This extended aging period results in a rich, deep amber color and intense flavors. Añejo tequila offers a sophisticated and velvety experience, with hints of chocolate, tobacco, and spice.
4. Extra Añejo Tequila
Extra Añejo tequila is a relatively new classification, introduced in 2006. This style undergoes a minimum of three years of aging, producing a velvety smoothness and a dark, complex character. Indulge in the remarkable flavors of toffee, leather, and roasted nuts.
Food Pairings and Cocktails
Enhance your tequila tasting experience by pairing it with complementary flavors. Here are some suggestions:
1. Blanco Tequila Pairings
Fresh ceviche
Spicy tacos
Citrus-infused salads
2. Reposado Tequila Pairings
Grilled meats
Smoked salmon
Sweet corn
3. Añejo Tequila Pairings
Dark chocolate
Slow-cooked mole
Coffee-infused desserts
Of course, tequila is not limited to neat sipping. It's also a star ingredient in numerous cocktails. From the classic margarita to innovative mixes like the Tequila Sunrise and Paloma, the versatility of tequila shines through. Let your creativity flow as you experiment with flavors and create your own signature tequila cocktail.
Join Us at Agave Cocina
At Agave Cocina, tequila is our passion, and we invite you to embark on this extraordinary tasting journey with us. From tequila novices to aficionados, our comprehensive guide will leave you with a newfound appreciation for this remarkable spirit. Take your tasting skills to new heights and discover the beauty of tequila—join us at Andy's Coffee Break, your go-to destination for all things tequila.
Remember, the right way to taste tequila is with an open mind, a thirst for knowledge, and a willingness to savor every moment. Start your journey today and unlock the secrets of this captivating Mexican spirit.