RAM - Any Burger with Fries for $12!
May 8, 2022
Specials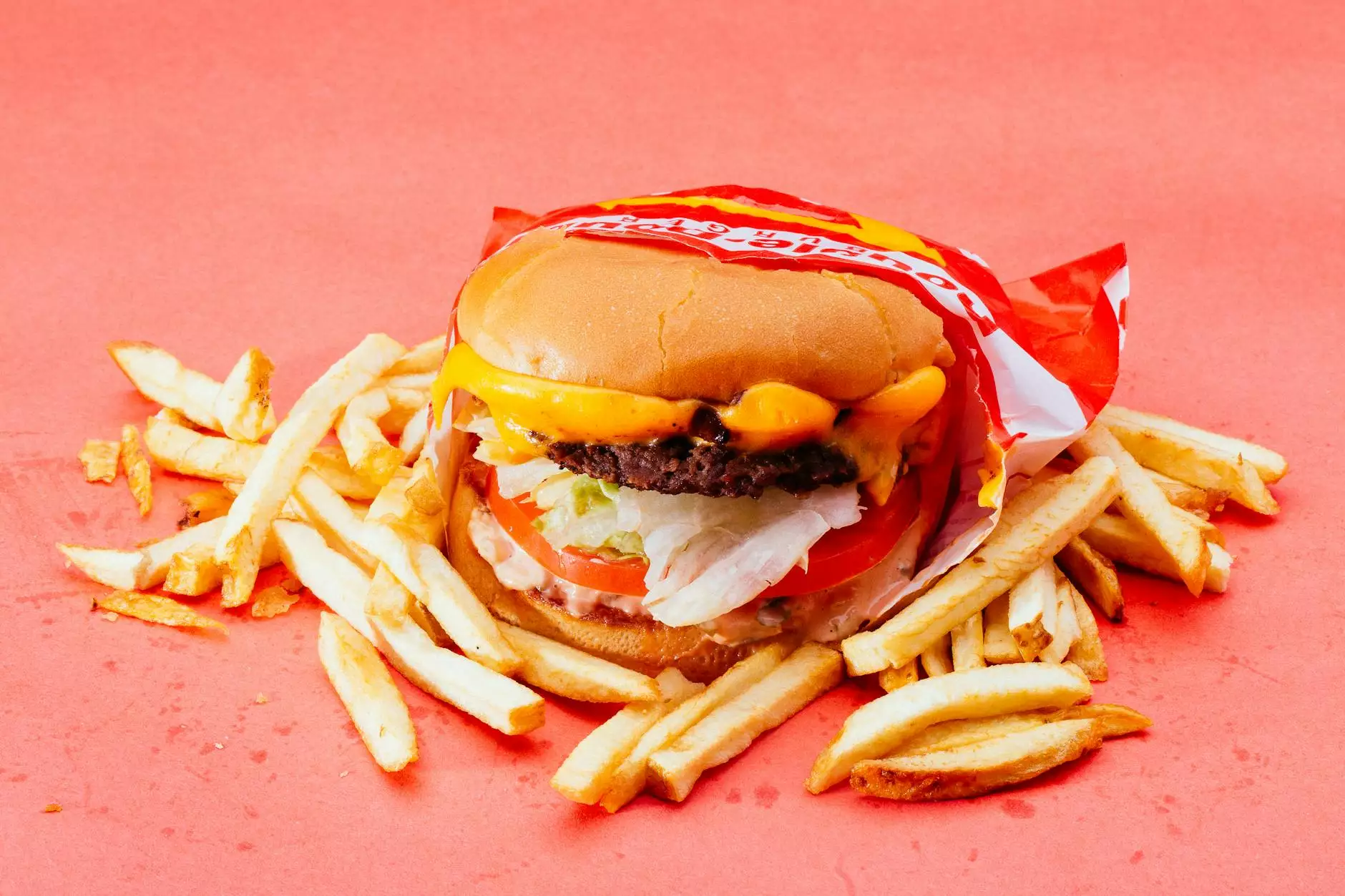 Welcome to Andy's Coffee Break, your go-to destination for incredible food and beverages. We are excited to introduce our latest offer, the RAM - Any Burger with Fries for only $12!
Indulge in a Scrumptious Burger Experience
Are you craving a mouthwatering burger that will leave you satisfied and wanting more? Look no further! Our RAM burger is the perfect blend of premium ingredients and sensational flavors, all at an incredible value.
At Andy's Coffee Break, we take pride in using only the freshest and highest quality ingredients for our delicious burgers. Each burger is expertly crafted with care and precision to ensure a truly unforgettable culinary experience.
Any Burger, Any Craving
With Andy's Coffee Break, you have the freedom to choose any burger from our diverse menu for just $12! Whether you prefer a classic cheeseburger, a mouthwatering bacon burger, or a veggie delight, we have something to satisfy every craving.
Our menu is designed to cater to a variety of dietary preferences and tastes. Indulge in our juicy Angus beef burgers, try our tender grilled chicken options, or savor our plant-based alternatives. We believe that everyone should be able to enjoy a delicious burger, no matter their dietary choices.
Why Choose Andy's Coffee Break?
When it comes to finding the best burger deals in town, Andy's Coffee Break is your ultimate destination. Here are just a few reasons why our customers keep coming back for more:
Unbeatable Value: Our RAM offer allows you to enjoy any burger with fries for an unbeatable price of $12. Don't miss out on this incredible deal!
Premium Quality Ingredients: We source only the freshest ingredients to create burgers that are bursting with flavor and satisfaction.
Varied Menu: Our menu offers a wide array of burger options, ensuring there's something for everyone.
Exceptional Service: Our friendly and knowledgeable staff are always ready to assist you in choosing the perfect burger for your taste preferences.
Experience the RAM Burger Today!
Ready to embark on a culinary adventure? Visit Andy's Coffee Break today and immerse yourself in the world of irresistible burgers. Our RAM offer is the perfect opportunity to treat yourself to a delectable meal without breaking the bank.
Located at ---- [insert address], our cafe provides a cozy and inviting atmosphere where you can relax and indulge in your favorite flavors. Join us for a memorable dining experience that will leave you eager to return for more!
Don't miss out on this limited-time offer! Head over to Andy's Coffee Break now and savor the RAM - Any Burger with Fries for just $12!