The Komen Room: A Premier Private Events Venue at Andy's Coffee Break
Jun 11, 2023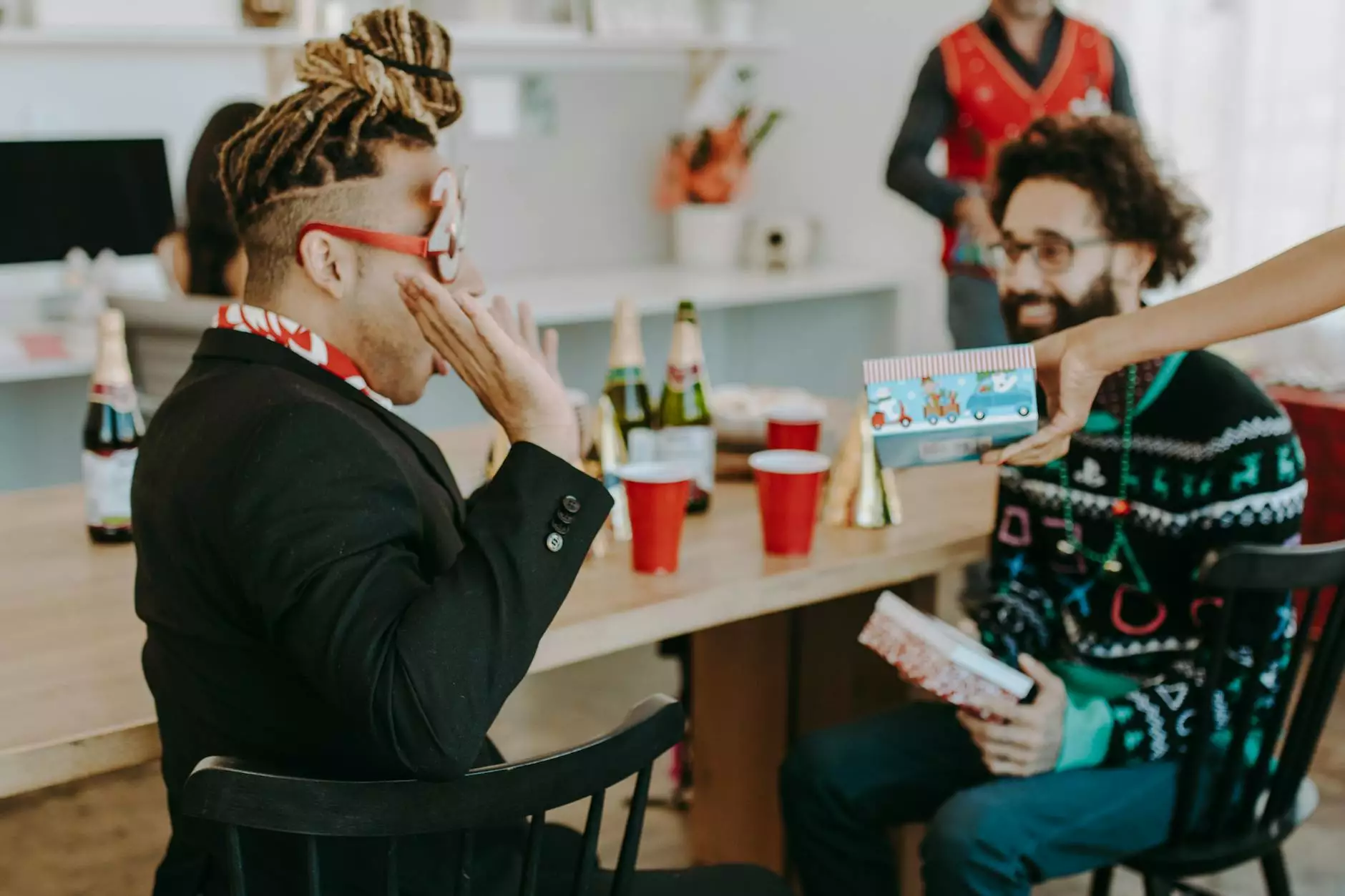 Introduction
Welcome to The Komen Room at Andy's Coffee Break, the ultimate private events venue in town for hosting extraordinary and memorable occasions. Nestled within the vibrant ambience of our bustling coffee shop, The Komen Room offers a spacious and versatile space for a myriad of events.
An Unforgettable Venue
If you're seeking an exquisite venue with a touch of elegance, The Komen Room is the perfect choice. With its captivating interior design, adorned with modern fixtures and state-of-the-art facilities, our venue is sure to impress both you and your guests.
Celebrate in Style
Whether you're planning a corporate event, a wedding reception, or a special celebration, The Komen Room can cater to all your needs. Our team of dedicated professionals will work closely with you to ensure that every detail is meticulously planned and executed to perfection.
Facilities and Amenities
The Komen Room boasts a wide range of amenities to enhance your event experience. From high-speed Wi-Fi to professional sound systems and advanced lighting options, we have everything you need to create a remarkable atmosphere that will leave a lasting impression on your guests.
Flexible Space
Our venue offers a flexible space that can be customized to suit the unique requirements of your event. Whether you need a large space for a grand celebration or a more intimate setting for a private gathering, The Komen Room can adapt to your needs.
State-of-the-Art Technology
We understand the importance of having access to cutting-edge technology when organizing an event. The Komen Room is equipped with the latest audiovisual equipment, including projectors, screens, and sound systems, ensuring seamless presentations and entertainment.
Exquisite Catering
No event is complete without delectable culinary delights. Our team of talented chefs at Andy's Coffee Break will curate a sumptuous menu tailored to your preferences. From mouthwatering appetizers to tantalizing main courses and decadent desserts, we promise a gastronomic experience that will leave your guests craving for more.
Why Choose The Komen Room?
There are several reasons why The Komen Room stands out as the premier private events venue:
Location
Situated in the heart of the city, The Komen Room offers the convenience of easy accessibility for both local and out-of-town guests. Your event will benefit from the vibrant surroundings and the energy of Andy's Coffee Break, creating a dynamic and memorable experience.
Personalized Service
At The Komen Room, we believe in providing exceptional service that exceeds expectations. Our dedicated event specialists will guide you through every step of the planning process, ensuring a stress-free experience from start to finish. We are committed to making your event a resounding success.
Attention to Detail
We understand that it's the little details that make a big difference. From meticulously arranged table settings to customized decor, we take care of every aspect to ensure a visually stunning and immersive atmosphere for your event.
Affordable Luxury
Hosting a memorable event shouldn't break the bank. At The Komen Room, we offer competitive pricing packages without compromising on quality. Our goal is to provide affordable luxury, making your event accessible to a wide range of budgets.
Contact Us
Ready to book The Komen Room for your next event? Get in touch with our friendly team today to discuss your requirements and secure your preferred date. We can't wait to make your vision a reality.
Andy's Coffee Break
Category: eCommerce & Shopping - Food & Supplements
Website: http://andyspasco.com/private-events-venue/the-komen-room
Phone: 123-456-7890
Email: [email protected]