pint nights are back in salem!
Sep 30, 2018
Specials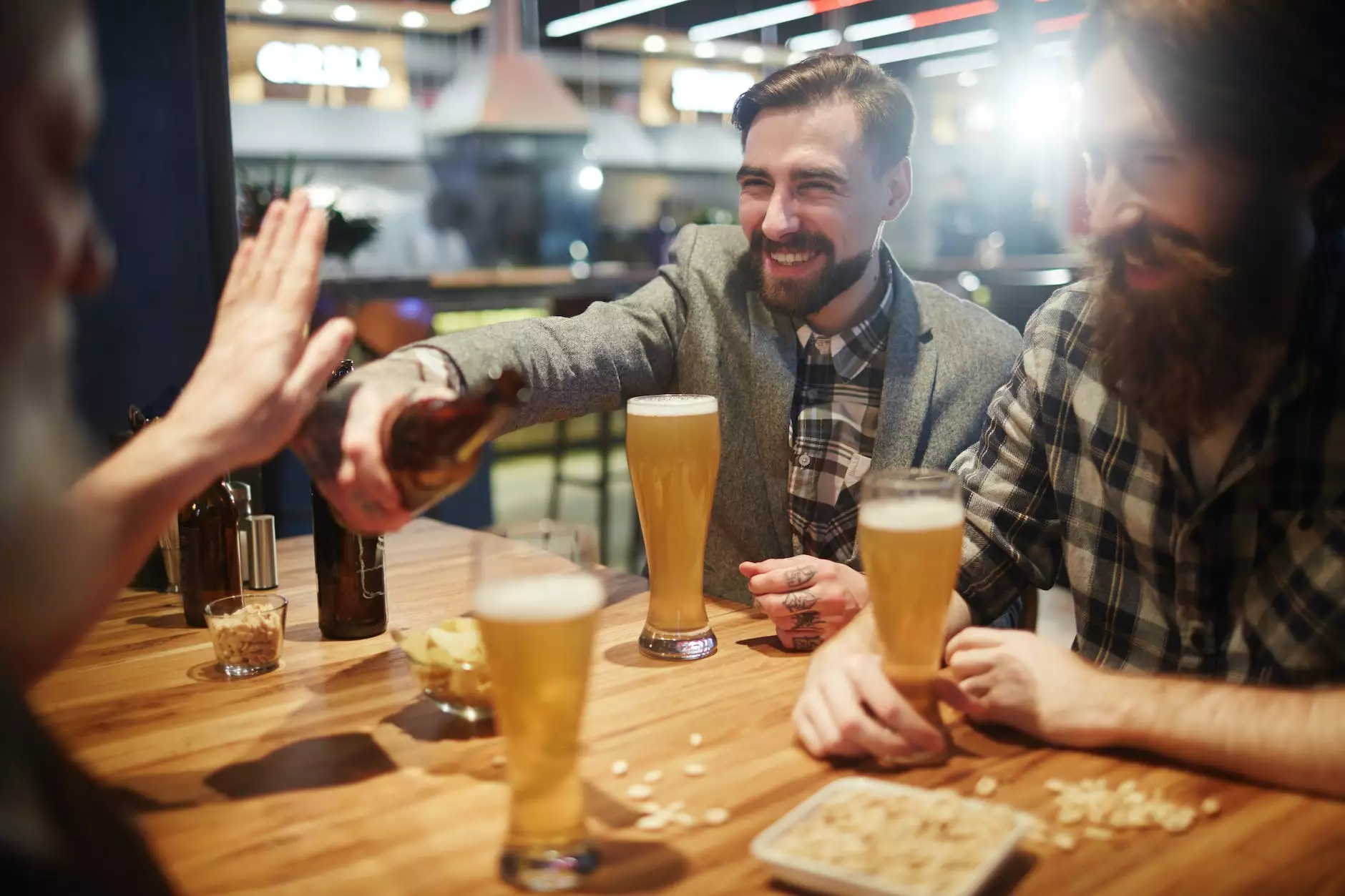 Indulge in the Finest Coffee and Tea Experience at Andy's Coffee Break
Welcome to Andy's Coffee Break, your ultimate destination for the finest coffee and tea in Salem. With our extensive selection of high-quality beverages, we invite you to join us for our highly anticipated pint nights. Immerse yourself in a world of flavor and join our community of passionate coffee and tea connoisseurs.
Discover the Essence of Pint Nights
At Andy's Coffee Break, pint nights are more than just a regular event – they are an experience. We believe in offering our customers an opportunity to explore various flavors and aromas presented in a pint-sized format. It's a chance to indulge in a diverse range of coffee and tea options while enjoying the company of fellow enthusiasts.
Unparalleled Selection of Coffees and Teas
Our pint nights feature an unparalleled selection of coffees and teas from around the world. Delight your palate with single-origin coffees carefully sourced from reputable plantations, each with its unique characteristics and tasting notes. From rich and bold espresso-based drinks to smooth and aromatic pour-overs, we have something to satisfy every coffee lover's preferences.
In addition to our exceptional coffee lineup, our pint nights also showcase an array of exquisite teas. Explore the soothing and rejuvenating flavors of herbal infusions, traditional green teas, and fragrant black teas. Whether you prefer a delicate and subtle brew or a robust and invigorating blend, we have the perfect cup waiting for you.
The Art of Brewing
During pint nights, we celebrate the art of brewing and invite our guests to embrace the journey from bean to cup. Our knowledgeable baristas are passionate about their craft and eager to share their expertise with you. From discussing the nuances of flavor profiles to demonstrating brewing techniques, they will guide you through a sensory adventure.
Experience the meticulous preparation methods, such as pour-over, French press, or the captivating sight of latte art. Witness the dedicated craftsmanship that goes into each cup, ensuring that every sip is a moment to savor. Learn about the origins of the beans, their cultivation, and the ethically sustainable practices we uphold to bring you the finest beverages.
Embrace Community
At Andy's Coffee Break, we believe that coffee and tea have the power to bring people together. Pint nights are not just about the drinks but also about fostering a sense of community. It's an opportunity to meet like-minded individuals, share stories, and create lasting connections.
Our welcoming and cozy coffee shop provides the perfect ambiance for conversations and connections to thrive. Immerse yourself in the warm atmosphere filled with laughter and the intoxicating aroma of freshly brewed coffee and tea. Whether you come alone or with friends, you'll always find a friendly face and a welcoming environment at Andy's Coffee Break.
Join Us for a Remarkable Pint Night Experience
We invite you to join us at Andy's Coffee Break in Salem for our pint nights. Immerse yourself in a world of extraordinary flavors as you discover the best coffees and teas our passionate team has to offer. Connect with fellow enthusiasts, expand your knowledge, and indulge in a memorable pint night experience.
Visit our website today to learn more about our upcoming pint nights and discover the wide variety of delicious beverages that await you. Don't miss out on this incredible opportunity to elevate your coffee and tea experience. We look forward to welcoming you to Andy's Coffee Break!