New Lunch Specials Are Here!
Aug 8, 2023
Specials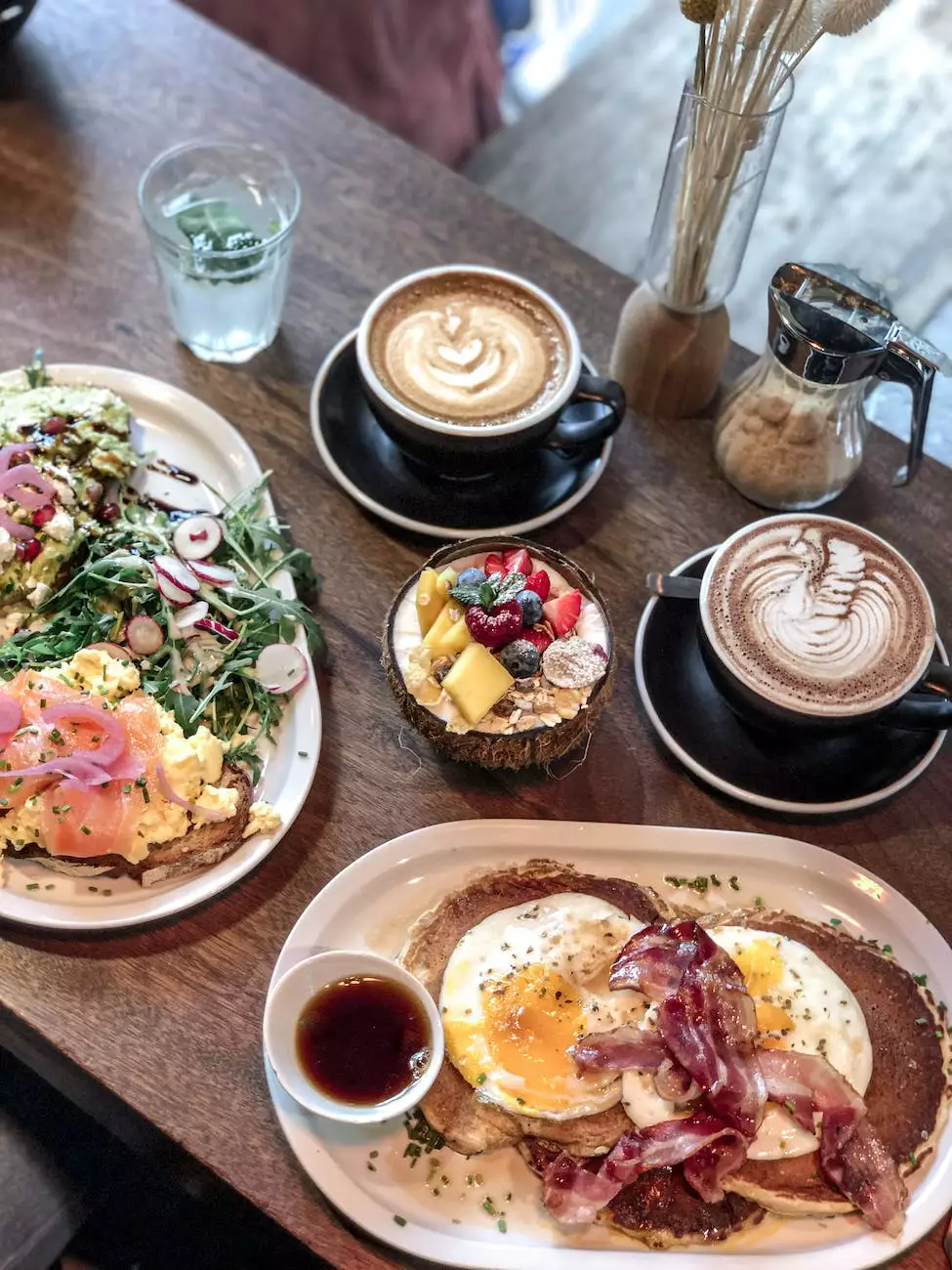 Welcome to Andy's Coffee Break, your ultimate destination for a delightful dining experience. Craving something extraordinary for lunch? You're in luck! Indulge in our tantalizing new lunch specials that are sure to please even the most discerning taste buds.
Introducing Our Irresistible Lunch Specials
At Andy's Coffee Break, we believe that lunchtime should be a celebration of flavors, textures, and quality. That's why we're excited to present our latest collection of lunch specials designed to wow your palate. Prepare to embark on a culinary journey like no other.
1. Gourmet Sandwiches
Experience a symphony of flavors with our gourmet sandwiches meticulously crafted using the finest ingredients. Sink your teeth into our signature Roasted Turkey Sandwich, featuring succulent roasted turkey breast, freshly baked ciabatta bread, crisp lettuce, and zesty cranberry aioli. Looking for a vegetarian option? Our Caprese Sandwich with ripe tomatoes, creamy mozzarella, fragrant basil, and drizzled with balsamic glaze is a delicious choice.
2. Wholesome Salads
For those seeking a lighter yet satisfying lunch, our selection of wholesome salads is just what you need. Toss away the ordinary and savor our Mediterranean Quinoa Salad, bursting with vibrant colors, flavors, and a medley of cherry tomatoes, cucumbers, olives, feta cheese, and tangy lemon dressing. Need an extra protein boost? Try our Grilled Chicken Caesar Salad, showcasing perfectly grilled chicken, crisp romaine lettuce, garlic croutons, and creamy Caesar dressing.
3. Flavorful Wraps
Step into a world of wrapped goodness with our flavor-packed wraps. Indulge in the exotic flavors of our Spicy Thai Chicken Wrap, brimming with tender grilled chicken, julienne vegetables, spicy peanut sauce, and a hint of cilantro. Craving a classic? Our Chicken Caesar Wrap brings together the timeless combination of succulent grilled chicken, crisp romaine lettuce, Parmesan cheese, and tangy Caesar dressing, all rolled into a satisfying wrap.
Why Choose Our Lunch Specials?
When it comes to elevating your lunchtime experience, Andy's Coffee Break stands out from the rest. Here's why our lunch specials are a cut above:
1. Freshness and Quality
We take pride in sourcing the freshest ingredients to ensure that each bite is packed with mouthwatering flavors. From farm-fresh produce to perfectly seasoned proteins, our lunch specials are a celebration of culinary excellence.
2. Variety to Suit Every Palate
At Andy's Coffee Break, we understand that everyone has different taste preferences. That's why our lunch specials offer a wide range of options, from hearty sandwiches to refreshing salads and satisfying wraps, ensuring there's something to satisfy every craving.
3. Impeccable Craftsmanship
Our talented chefs pour their passion and creativity into every dish they create. Combining culinary expertise with an eye for detail, they ensure that our lunch specials not only taste incredible but are also presented beautifully, adding a visual feast to your lunchtime experience.
4. Unparalleled Convenience
Who says you have to sacrifice taste for convenience? At Andy's Coffee Break, we make your lunchtime a breeze with our efficient online ordering and takeaway options. Enjoy a scrumptious meal in the comfort of your home or office, or swing by our cozy café and take a moment to relax amidst your busy schedule.
Experience Lunchtime Bliss at Andy's Coffee Break
Are you ready to treat yourself to an unforgettable lunch experience? Visit Andy's Coffee Break today and delve into our exceptional lunch specials that redefine the art of indulgence. From the first bite to the last, we guarantee a symphony of flavors that will leave you craving for more. Don't miss out on this extraordinary gastronomic adventure!
Note: Please check our website regularly for updates on our ever-changing lunch specials menu.