Roasted Apple Bread Pudding
Aug 26, 2018
Menu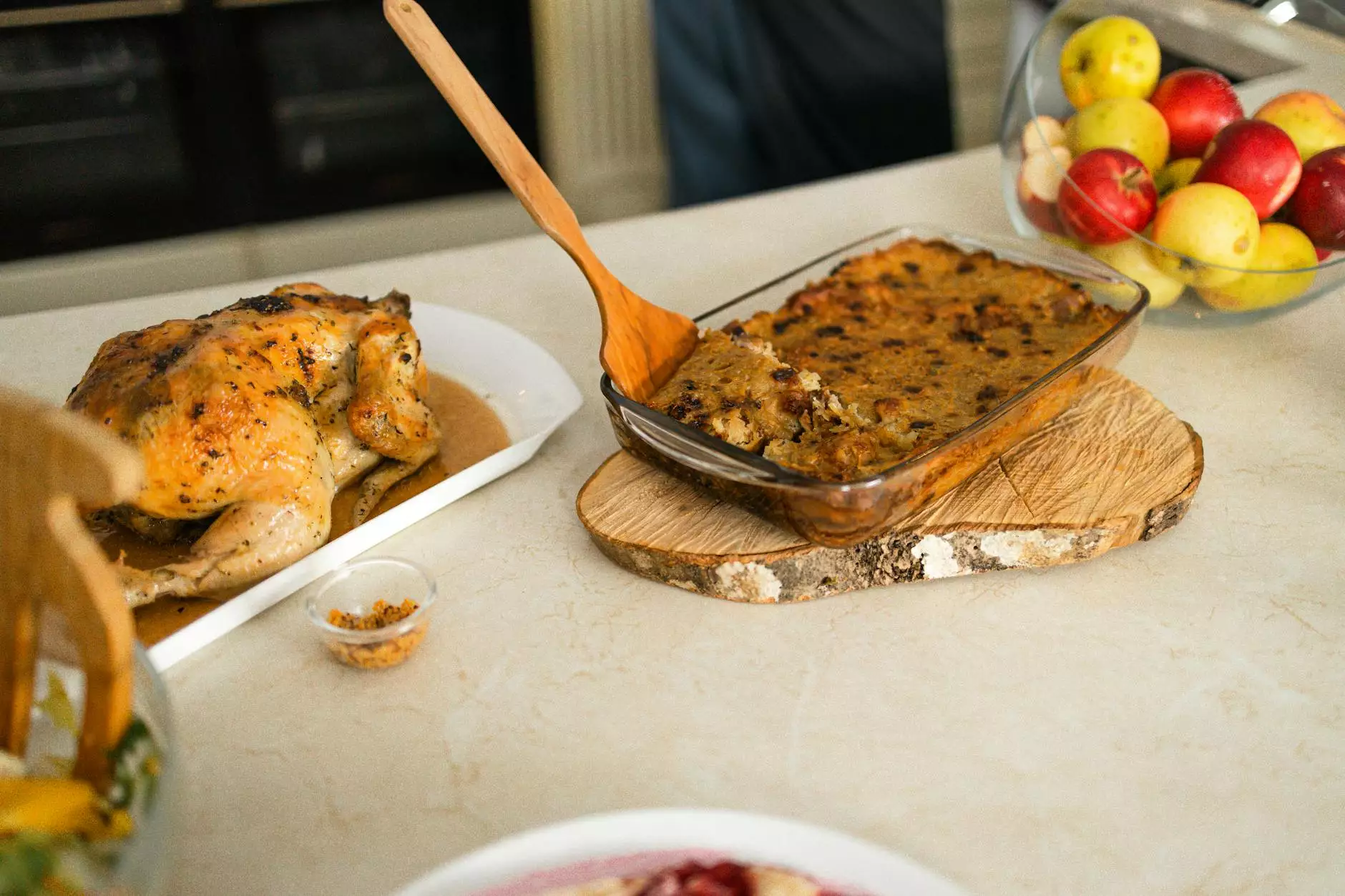 The Perfect Dessert at Andy's Coffee Break
At Andy's Coffee Break, we take immense pride in offering you the finest selection of desserts and treats to satisfy your sweet tooth. Our roasted apple bread pudding is a true masterpiece that brings together the comforting flavors of baked apples and warm spices.
Indulge in the Richness of Flavor
Our roasted apple bread pudding is a heavenly delight that tantalizes the taste buds with every bite. Made from scratch using only the freshest ingredients, this dessert embodies warmth, comfort, and a touch of nostalgia. With a soft, custard-like texture and the natural sweetness of caramelized apples, this dish is a crowd pleaser.
A Symphony of Ingredients
Every component of our roasted apple bread pudding is carefully chosen to deliver an unforgettable taste experience. We start with locally sourced, tart and juicy apples that are sliced and roasted to perfection. The apples are then combined with chunks of artisanal bread that soaks up the flavors, creating a delightful interplay of textures.
Warm Spices for an Extra Touch of Magic
To elevate the flavors even further, we add a blend of warm spices that infuse the bread pudding with aromatic notes. The sweet aroma of cinnamon, nutmeg, and a hint of vanilla fills the air as this delicious dessert bakes to perfection. The spices dance harmoniously, enhancing the natural sweetness of the apples and creating a dessert experience like no other.
A Dessert for Every Occasion
Our roasted apple bread pudding is the perfect treat for any occasion. Whether you're looking to indulge after a delicious meal or simply craving a comforting dessert, this dish is sure to impress. Served warm with a dollop of homemade vanilla ice cream or a drizzle of caramel sauce, it's pure bliss in every bite.
Experience the Magic of Roasted Apple Bread Pudding
At Andy's Coffee Break, we invite you to experience the magic of our roasted apple bread pudding. Our commitment to quality and exceptional taste shines through in every dish we serve. Join us today and indulge in this delightful dessert that will leave you craving for more.
Explore Our Menu
While our roasted apple bread pudding is truly irresistible, don't miss out on the other delectable treats available at Andy's Coffee Break. From homemade pies to mouthwatering cakes, our menu is a haven for dessert lovers. We take pride in crafting each dessert with love and passion, ensuring that every bite takes you on a delightful journey of flavors.
Some of our other mouthwatering desserts include:
Decadent Chocolate Brownie Sundae - A rich, fudgy chocolate brownie topped with creamy vanilla ice cream and drizzled with luscious chocolate sauce.
Warm Cinnamon Apple Tart - A flaky pastry crust filled with sweet and tangy cinnamon-spiced apples, served warm and accompanied by a scoop of homemade cinnamon ice cream.
Salted Caramel Cheesecake - Creamy and indulgent cheesecake with a buttery graham cracker crust, topped with a generous drizzle of salted caramel sauce.
Classic Tiramisu - Layers of espresso-soaked ladyfingers, creamy mascarpone, and a dusting of cocoa powder create this exquisite Italian dessert.
Visit Andy's Coffee Break Today
Indulge in the delightful flavors of our roasted apple bread pudding and explore our menu for a wide selection of exquisite desserts. At Andy's Coffee Break, we are dedicated to providing you with a memorable dessert experience that will keep you coming back for more. Join us today and treat yourself to a sweet escape!