Menu for Redding Westside Pizza Location
Jan 6, 2021
Menu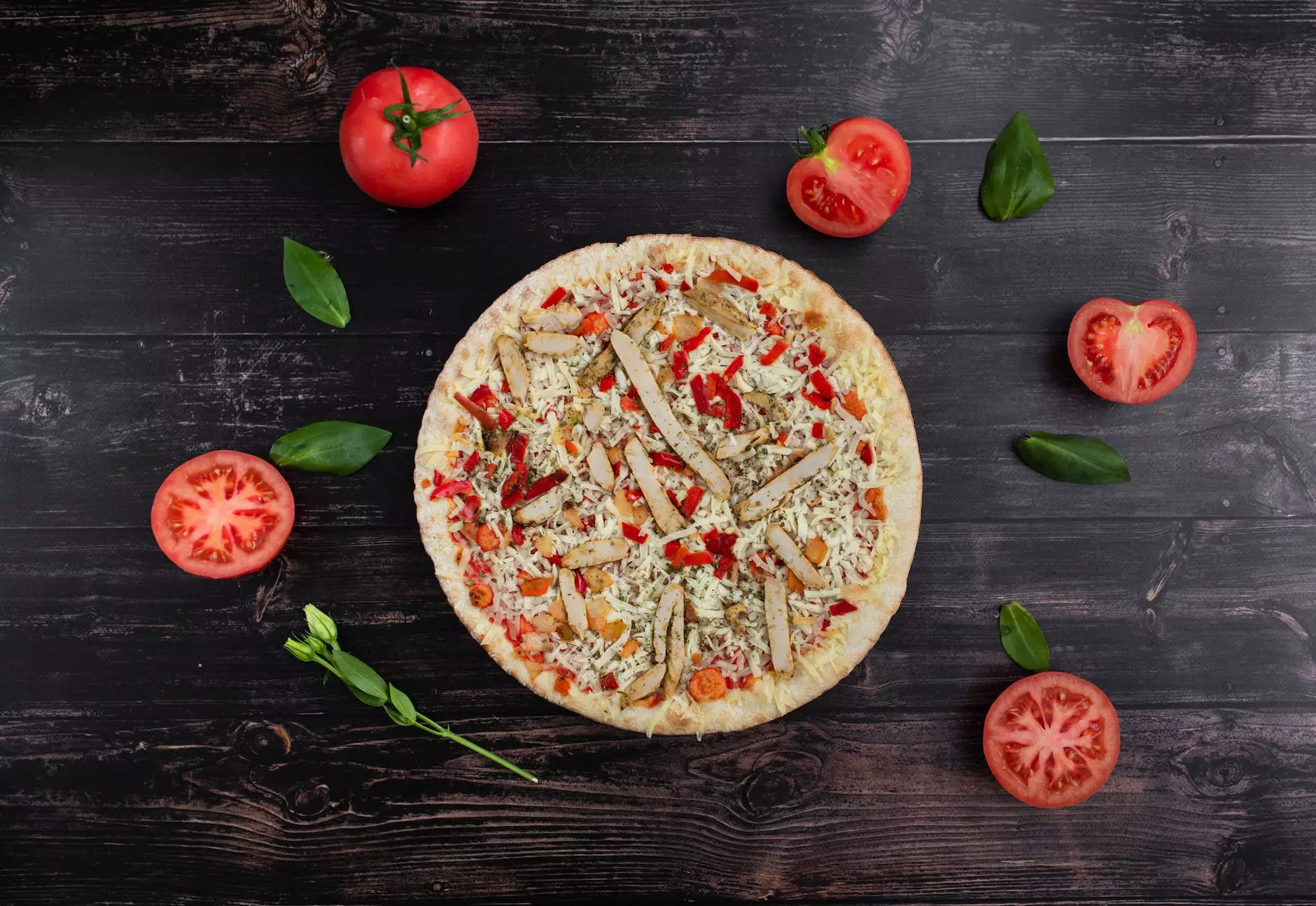 Delicious Pizza Creations
At Andy's Coffee Break, our Redding Westside Pizza location offers an incredible selection of gourmet pizzas crafted to perfection. Prepared with the finest ingredients and cooked in traditional wood-fired ovens, our pizzas are a true delight for your taste buds. With a variety of crust options, toppings, and specialty combinations, we have something for everyone.
Traditional Pizzas
Indulge in the classics with our mouthwatering traditional pizzas. From the timeless Margherita to the savory Pepperoni, each bite is packed with flavor and authenticity. Experience the perfect balance of rich tomato sauce, melty cheese, and aromatic herbs that make our traditional pizzas a customer favorite.
Signature Pizzas
Our signature pizzas are a culinary masterpiece, showcasing innovative flavor combinations that will leave you craving more. From the tangy BBQ Chicken to the bold Spicy Hawaiian, these pizzas are sure to impress even the most discerning palates. Each bite is bursting with unique ingredients that harmonize to create an unforgettable experience.
Build Your Own Pizza
If you prefer to customize your pizza, we offer a build-your-own option. Begin with your choice of crust, whether it's thin and crispy, thick and doughy, or gluten-free. Next, select from an extensive list of fresh toppings, including an array of meats, vegetables, and cheeses. Create the pizza of your dreams and savor every bite.
Delectable Appetizers
Enhance your dining experience with our selection of delectable appetizers. Perfect for sharing or enjoying as an individual snack, these flavorful starters will tantalize your taste buds.
Mozzarella Sticks
Gooey, melted mozzarella cheese encased in a crispy golden crust, our Mozzarella Sticks are the ultimate comfort food. Served with a side of marinara sauce, they are the perfect combination of cheesy goodness and crunch.
Garlic Knots
Our Garlic Knots are a bite-sized delight, featuring freshly baked dough brushed with garlic butter and sprinkled with herbs. Served warm, these irresistible knots make a great complement to any meal or a tasty snack on their own.
Bruschetta
Enjoy the freshness of our Bruschetta, a traditional Italian dish that combines diced tomatoes, fresh basil, garlic, and balsamic glaze on toasted bread. The burst of flavors and contrasting textures create a delightful appetizer.
Satisfying Salads
For those seeking a healthier option or a refreshing accompaniment to their meal, our selection of salads is bound to please.
Greek Salad
Our Greek Salad is a vibrant mix of crisp lettuce, juicy tomatoes, cucumbers, red onions, bell peppers, Kalamata olives, and feta cheese. Tossed in a zesty vinaigrette, this salad delivers a burst of Mediterranean flavors in every bite.
Caesar Salad
The classic Caesar Salad never fails to satisfy. Crisp romaine lettuce, Parmesan cheese, crunchy croutons, and our homemade Caesar dressing combine to create a timeless favorite. Add grilled chicken or shrimp for a protein-packed twist.
Cobb Salad
Indulge in the Cobb Salad, a hearty blend of mixed greens, hard-boiled eggs, crispy bacon, avocado, tomatoes, blue cheese, and grilled chicken. Tossed with your choice of dressing, it's a fulfilling option that won't leave you hungry.
Divine Desserts
Finish off your meal with one of our divine desserts. From classic favorites to indulgent treats, our dessert menu is sure to tempt your sweet tooth.
Tiramisu
Immerse yourself in the rich flavors of our Tiramisu. Layered with espresso-soaked ladyfingers, creamy mascarpone cheese, and a dusting of cocoa powder, it's a classic Italian dessert that never disappoints.
New York Cheesecake
Indulge in the velvety smoothness of our New York Cheesecake. Rich and creamy, this decadent dessert features a buttery graham cracker crust and your choice of toppings, such as fresh berries or caramel sauce.
Chocolate Lava Cake
Experience pure indulgence with our Chocolate Lava Cake. Warm, ooey-gooey chocolate cake with a molten chocolate center, topped with a scoop of creamy vanilla ice cream. Each bite is a heavenly combination of textures and flavors.
Order Online or Visit Us Today
Ready to treat yourself to a culinary adventure? Visit our Redding Westside Pizza location or conveniently order online through our website. Whether you're dining in, taking out, or having it delivered, Andy's Coffee Break is dedicated to providing you with exceptional food and service. Join us for an unforgettable dining experience!