Menu for Bremerton Westside Pizza Location
Mar 21, 2021
Menu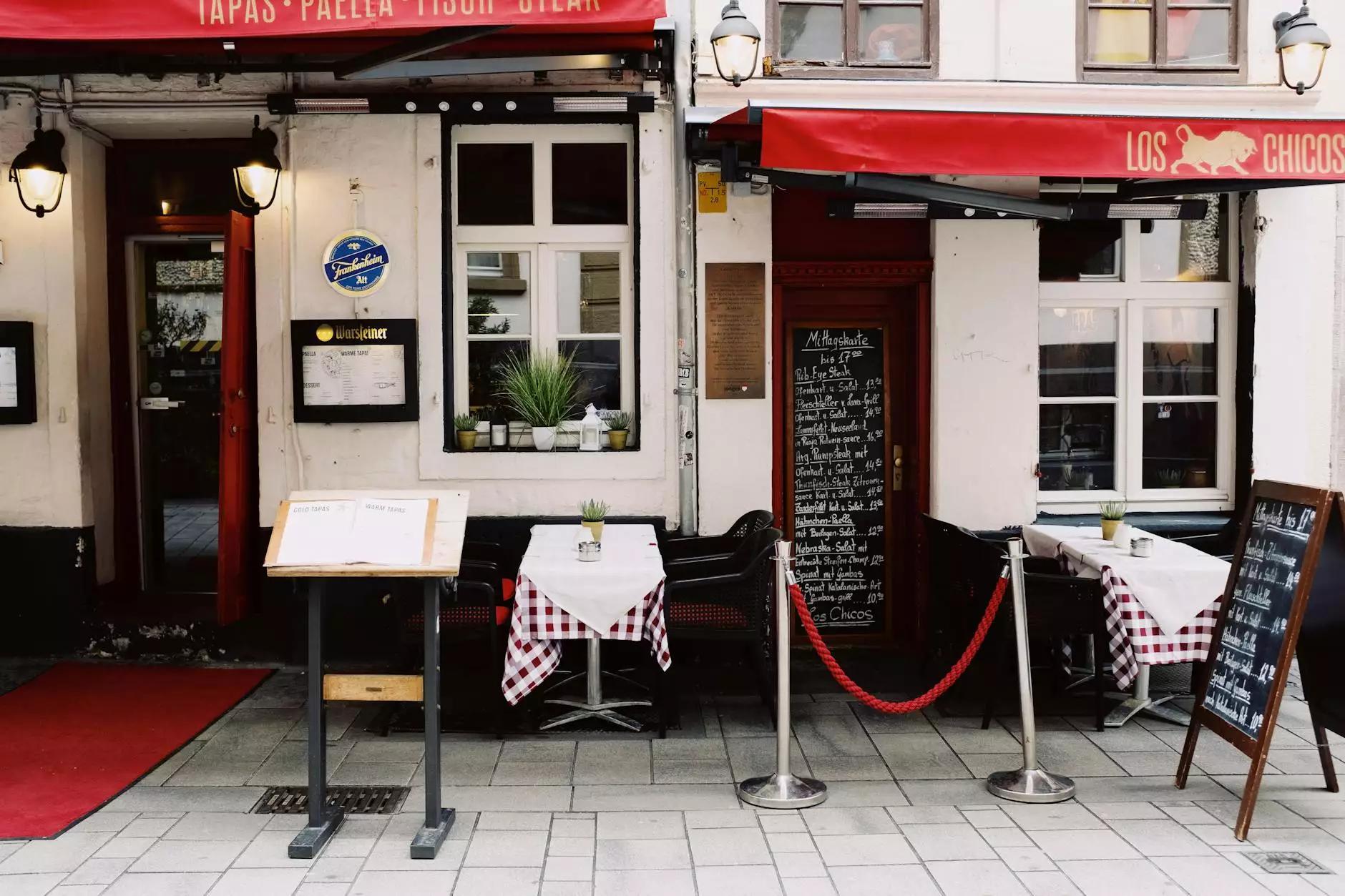 About Bremerton Westside Pizza Location
Welcome to Bremerton Westside Pizza Location, one of the finest pizza joints in town and a part of Andy's Coffee Break family. We take pride in serving delicious pizzas accompanied by an array of appetizing dishes that will satisfy your taste buds. Whether you are a pizza enthusiast or simply looking for a delightful meal, our menu has something for everyone.
Our Signature Pizzas
If you are a pizza lover, you've come to the right place. At Bremerton Westside Pizza Location, we offer a diverse range of signature pizzas crafted with the finest ingredients and a perfect blend of flavors. Our skilled chefs create masterpieces that will leave you craving for more. From classic favorites like Margherita and Pepperoni to unique creations like BBQ Chicken and Veggie Delight, we have it all. Don't forget to try our specialty pizzas with mouthwatering combinations that will exceed your expectations.
Delicious Starters and Sides
Indulge in our selection of appetizers and sides that perfectly complement our pizzas. Start your meal with our crispy Garlic Breadsticks or Cheesy Bread, served with a side of marinara sauce. Looking for something more robust? Our Buffalo Wings, available in various flavors, are a crowd favorite. For those craving a healthier option, try our fresh Garden Salad or Caesar Salad, made with the finest ingredients sourced locally.
Mouthwatering Pastas
If you're in the mood for something other than pizza, our pasta dishes will surely impress you. Dive into a plateful of our classic Spaghetti with Meatballs, or savor the creamy goodness of Fettuccine Alfredo. Each dish is prepared with care and attention to detail, ensuring a delightful culinary experience.
Diverse Sandwiches and Wraps
At Bremerton Westside Pizza Location, we offer more than just pizzas and pastas. Sink your teeth into our delectable sandwiches and wraps, packed with flavor and made to perfection. From the traditional Italian Sub with layers of deli meats and cheese to our savory BBQ Chicken Wrap, you'll find a wide variety of options to satisfy your cravings.
Fresh Salads
For the health-conscious individuals or those looking for a lighter meal, our fresh salads are a great choice. Toss into our crisp Garden Salad with a variety of fresh vegetables or indulge in the classic Caesar Salad with crunchy croutons and tangy Caesar dressing. Our salads are refreshing, flavorful, and a perfect accompaniment to your meal.
Delectable Desserts
No meal is complete without a sweet ending, and at Bremerton Westside Pizza Location, we offer a range of delectable desserts to satisfy your sweet tooth. Treat yourself to our luscious New York Cheesecake or dive into a warm and gooey Chocolate Brownie Sundae. Whatever your preference, our desserts are the perfect finale to your dining experience.
Order Online or Visit Us Today
Now that you've caught a glimpse of our incredible menu, it's time to take the next step. Order online from Bremerton Westside Pizza Location and enjoy the convenience of having your favorite dishes delivered right to your doorstep. Alternatively, you can visit us in person and experience the warm hospitality and delicious flavors we offer. Our friendly staff will be more than happy to assist you and make your visit memorable.
Contact Us
If you have any questions or need further assistance, please reach out to our customer support team. You can find our contact information on the website. We value your feedback and strive to provide the best dining experience possible.
Conclusion
At Bremerton Westside Pizza Location, a part of Andy's Coffee Break, we are committed to delivering exceptional food and service. Our menu offers an extensive selection of mouthwatering pizzas, appetizers, pasta dishes, sandwiches, wraps, salads, and desserts to satisfy every craving. With our use of high-quality ingredients, skilled chefs, and attention to detail, each bite is a burst of flavor that will keep you coming back for more. Place your order online or visit us today to experience the best pizza and more in Bremerton. Your taste buds will thank you!