Ram - Lakewood Menu
Oct 14, 2019
Menu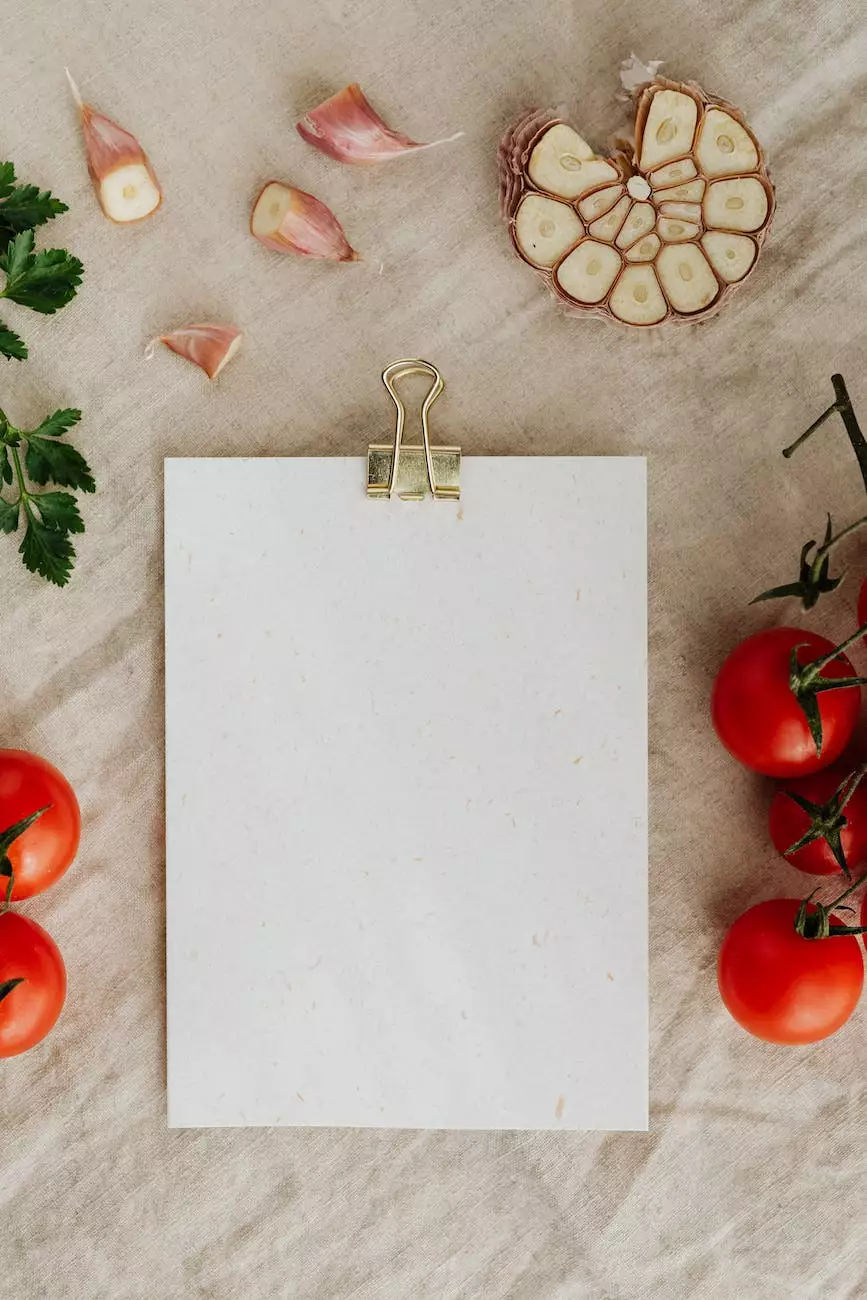 Delicious Treats to Satisfy Your Cravings
Welcome to Andy's Coffee Break, your go-to destination for a delectable, mouthwatering experience in Lakewood. Our carefully crafted menu is designed to please a range of tastes and preferences. From freshly baked goods to aromatic coffees and more, we offer an irresistible selection of treats that will leave you craving for more.
Indulge in our Diverse Menu
At Andy's Coffee Break, we take pride in offering an extensive menu that caters to every palate. No matter your cravings or dietary preferences, we have something to satisfy every taste bud. Explore our diverse menu options below:
Beverages:
Coffees - Start your day right with our range of handcrafted coffees. Whether you prefer a classic brew, a velvety latte, or a rich espresso shot, our skilled baristas deliver the perfect cup every time.
Teas - For tea lovers, we have a delightful selection of teas from around the world. From aromatic herbal blends to refreshing green teas, there's something for everyone.
Smoothies - Quench your thirst with our refreshing smoothies in a variety of flavors. Packed with wholesome fruits and blended to perfection, our smoothies are the perfect pick-me-up.
Juices - Sip on our freshly squeezed juices with an array of fruity options to keep you refreshed and energized throughout the day.
Milkshakes - Indulge in our creamy milkshakes, available in a range of flavors. From classic chocolate to exotic fruit blends, these shakes are a delight for the taste buds.
Bakery Items:
Croissants - Our flaky, buttery croissants are perfect for a light breakfast or snack. Choose from classic plain, almond, or savory options for a delightful treat.
Muffins - Enjoy our freshly baked muffins in a variety of flavors. From traditional blueberry to decadent chocolate chip, these muffins are a delightful way to start your day.
Pastries - Indulge in our delectable pastries, including danishes, turnovers, and more. Made with the finest ingredients, these pastries are a true delight.
Cakes - Celebrate special occasions with our mouthwatering cakes that are made to perfection. From classic flavors to unique creations, our cakes are guaranteed to enchant your taste buds.
Cookies - Treat yourself to our freshly baked cookies that are crunchy on the outside, soft on the inside, and bursting with flavor. From chocolate chip to oatmeal raisin, we have cookies for every preference.
Sandwiches and Wraps:
Classic Sandwiches - Savor our classic sandwiches filled with fresh ingredients and bursting with flavor. From turkey and cheese to vegetarian options, we have sandwiches for all taste preferences.
Specialty Wraps - Enjoy our flavorful specialty wraps made with a variety of fillings and condiments. Perfect for a quick bite on the go or a light lunch option.
Quality and Freshness Guaranteed
At Andy's Coffee Break, we believe that every bite should be a memorable experience. That's why we prioritize quality and freshness in every item on our menu. We carefully source our ingredients to ensure the highest standards, and our passionate chefs and bakers pour their expertise into creating culinary delights that are sure to leave you satisfied.
Visit Andy's Coffee Break in Lakewood
If you find yourself in Lakewood, make sure to visit Andy's Coffee Break to discover our incredible menu. From the moment you step through our doors, you'll be greeted by a warm, inviting ambiance and the comforting aroma of freshly brewed coffee. Our friendly staff is always ready to help you choose the perfect treat to satisfy your cravings.
Don't miss out on the delectable experiences that await you at Andy's Coffee Break. Indulge in our tantalizing menu, unwind with a cup of your favorite beverage, and create lasting memories with friends, family, or even during a solitary retreat.
Whether you're seeking a quick pick-me-up or a leisurely escape, our menu offers something for everyone. Visit Andy's Coffee Break today and prepare to embark on a culinary journey like no other!