Welcome to Andy's Coffee Break: Tomato Basil Menu
Mar 20, 2021
Menu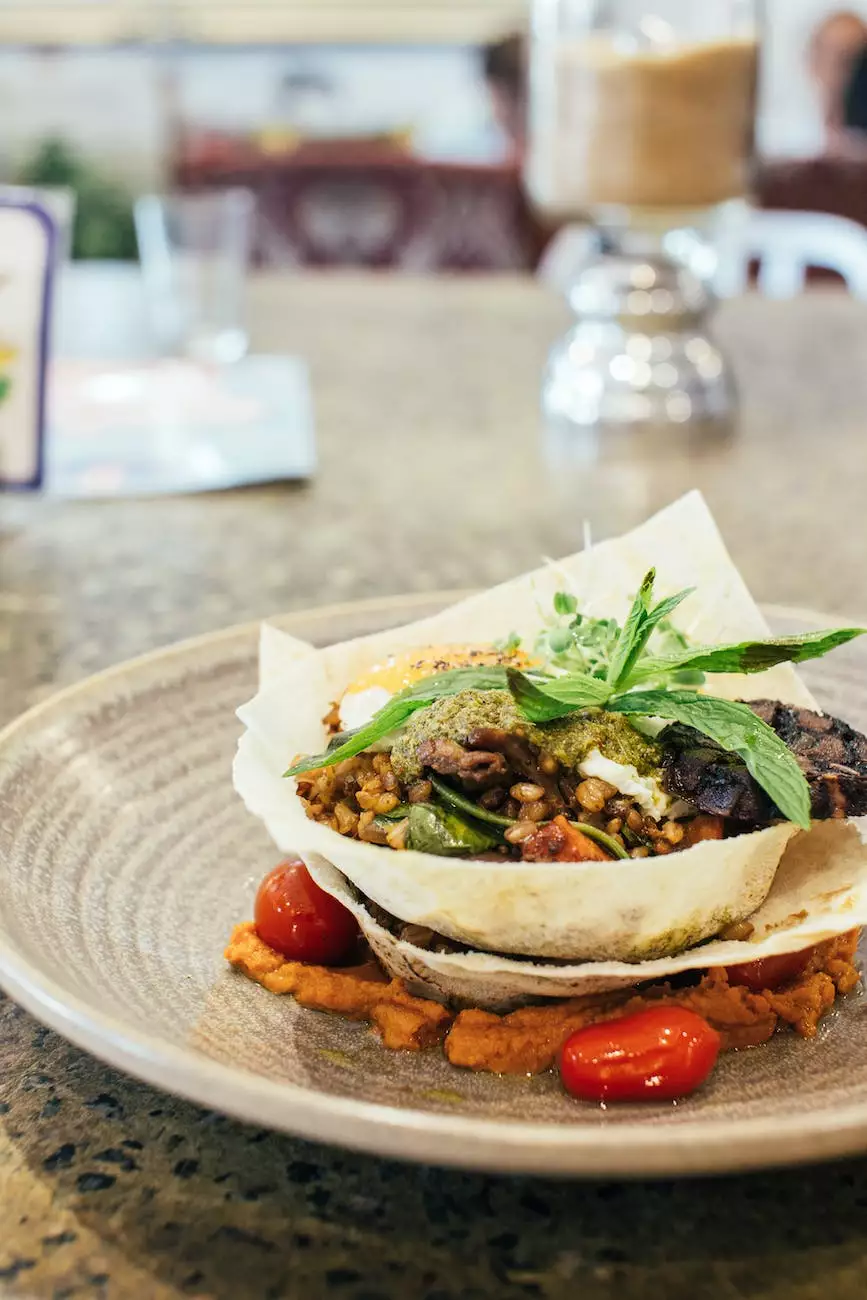 The Perfect Combination: Tomato and Basil
At Andy's Coffee Break, we take pride in offering our customers an exceptional culinary experience. Our Tomato Basil menu is a testament to our commitment to quality and flavor. When it comes to combining ingredients that create a burst of taste, few combinations can rival the classic duo of tomatoes and basil.
Indulge in the Flavors of Tomato Basil
Our Tomato Basil menu showcases the versatility and depth of this savory pairing. From soups and salads to main courses and sandwiches, our carefully crafted dishes are sure to satisfy even the most discerning taste buds.
Starters
Tomato Basil Bruschetta: Experience the ultimate appetizer with our fresh tomatoes, aromatic basil, and crusty bread. A delightful balance of flavors awaits.
Caprese Skewers: Indulge in bite-sized pieces of mozzarella cheese, juicy tomatoes, and fragrant basil, all elegantly presented on skewers. Perfect for sharing.
Salads
Our salads are a celebration of freshness, with the wonderful combination of tomatoes and basil as the star of each dish.
Caprese Salad: Immerse yourself in the richness of flavors with ripe tomatoes, creamy mozzarella, fresh basil leaves, and a drizzle of balsamic glaze. A classic dish that never fails to impress.
Garden Salad with Tomato Basil Dressing: Enjoy a medley of crisp greens, colorful vegetables, and our homemade tomato basil dressing. Each bite is a burst of vibrant flavors.
Main Courses
Prepare your taste buds for an exquisite experience as you delve into our delectable Tomato Basil main courses.
Pasta Pomodoro: A timeless favorite, our Pasta Pomodoro features al dente pasta tossed in a rich tomato basil sauce, sprinkled with grated Parmesan cheese. Simple yet incredibly satisfying.
Chicken Caprese: Succulent grilled chicken breast topped with melted mozzarella cheese, sun-dried tomatoes, and a fragrant basil pesto. Served with a side of garlic-infused roasted potatoes.
Sandwiches
Take a bite out of our tantalizing Tomato Basil sandwiches, packed with layers of flavor.
Tomato Basil Panini: Sink your teeth into a golden, toasted panini filled with juicy tomatoes, fresh basil, mozzarella cheese, and a hint of tangy balsamic glaze.
Grilled Veggie Wrap: A vegetarian delight bursting with roasted vegetables, including vibrant tomatoes and aromatic basil, wrapped in a soft tortilla spread with a zesty basil aioli.
Join Us for a Tomato Basil Delight
At Andy's Coffee Break, we invite you to immerse yourself in the exquisite flavors of our Tomato Basil menu. Whether you're in the mood for a light salad or a hearty main course, our dishes are created with passion and attention to detail.
Quality Ingredients
We source only the freshest tomatoes and basil to ensure that the flavors shine through in every dish. We take pride in supporting local farmers and strive to use organic produce whenever possible.
Culinary Expertise
Our talented chefs are dedicated to bringing out the best in each Tomato Basil creation. Their culinary expertise and creativity result in dishes that are not only visually stunning but also tantalizing to the taste buds.
Unforgettable Dining Experience
Step into our warm and inviting atmosphere, where you'll be greeted with friendly smiles and impeccable service. We believe that every dining experience should be memorable, and we go above and beyond to make your visit exceptional.
Discover Our eCommerce & Shopping - Food & Supplements Category
In addition to our mouthwatering Tomato Basil menu, Andy's Coffee Break offers a diverse range of products and services under our eCommerce & Shopping - Food & Supplements category. We are committed to providing our customers with a one-stop-shop for all their culinary needs.
Food Products
Explore our online store to discover an extensive selection of high-quality food products. From artisanal sauces and spices to gourmet snacks and beverages, we have curated a collection that showcases the best flavors from around the world.
Supplements
Embrace a healthy lifestyle with our premium supplements. We offer a variety of natural and organic options to support your well-being, providing you with the nourishment you need to thrive.
Experience Tomato Basil Excellence at Andy's Coffee Break
Indulge in the tantalizing flavors of our Tomato Basil menu and explore our eCommerce & Shopping - Food & Supplements category at Andy's Coffee Break. Join us for a culinary journey that will leave your taste buds craving for more.
For reservations or inquiries, please contact us at +1 (123) 456-7890 or email us at [email protected].