Welcome to Andy's Coffee Break - Food
Jan 2, 2020
Menu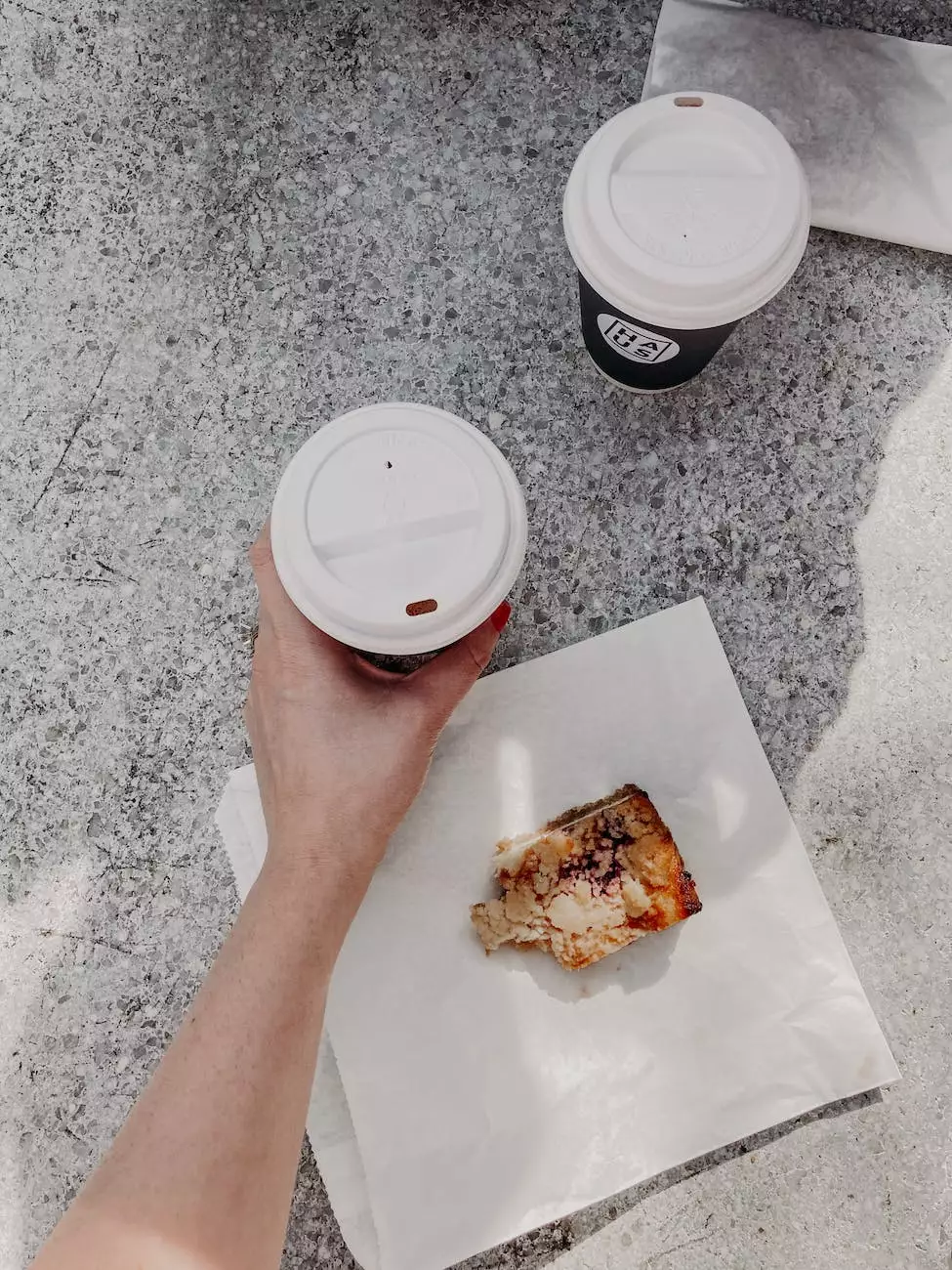 Explore a World of Culinary Delights
At Andy's Coffee Break, we are passionate about providing our customers with the finest selection of food and supplements. Whether you're a gourmand seeking gourmet ingredients or looking for healthy alternatives, our diverse range of products has you covered.
The Finest Quality Ingredients
Indulge in a range of handpicked, high-quality ingredients sourced from trusted suppliers worldwide. From organic fruits and vegetables to exotic spices and premium meats, our selection is meticulously curated to cater to all your culinary needs.
Organic and Sustainable Choices
At Andy's Coffee Break, we prioritize the well-being of our customers and the environment. That's why we have a wide range of organic and sustainable food options for those seeking healthier alternatives. Our commitment to sustainability extends to our comprehensive selection of plant-based and vegan products.
Specialty Foods and International Flavors
Embark on a gastronomic journey with our collection of specialty foods and international flavors. From traditional Italian pasta to Japanese sushi ingredients, we have an extensive range of products that will tantalize your taste buds and help you create authentic dishes right in your own kitchen.
Boost Your Health with Supplements
Looking to enhance your well-being? We offer a wide range of supplements to support your health goals. From vitamins and minerals to herbal extracts and superfoods, our carefully curated selection is designed to help you achieve optimal wellness.
Convenience at Your Fingertips
With our easy-to-use online store, discovering and ordering your favorite food and supplements has never been simpler. Browse through our user-friendly website, add products to your cart, and enjoy the convenience of doorstep delivery.
Customer Satisfaction Guaranteed
Andy's Coffee Break is committed to providing the best possible experience for our customers. We pride ourselves on excellent customer service and strive to ensure your satisfaction with every purchase. Shop with confidence knowing that your order will be handled with care and attention to detail.
Join Our Food Community
We believe in the power of food to bring people together. Join our thriving food community and explore exciting recipes, cooking tips, and food-related discussions. Follow our blog and social media channels to stay updated on the latest food trends and promotions.
Your One-Stop Food Shop
At Andy's Coffee Break, we are your one-stop shop for all your food and supplement needs. With our extensive selection, exceptional quality, and commitment to customer satisfaction, we are confident that you will find everything you're looking for and more.
Start Exploring Today
Discover the joy of culinary creations and elevate your dining experience with Andy's Coffee Break. Explore our wide range of food and supplements to embark on a flavorful journey. Order now, and let us be a part of your food adventure!