Say Double Cheese | National Sandwich Month at Andy's Coffee Break
May 20, 2021
Events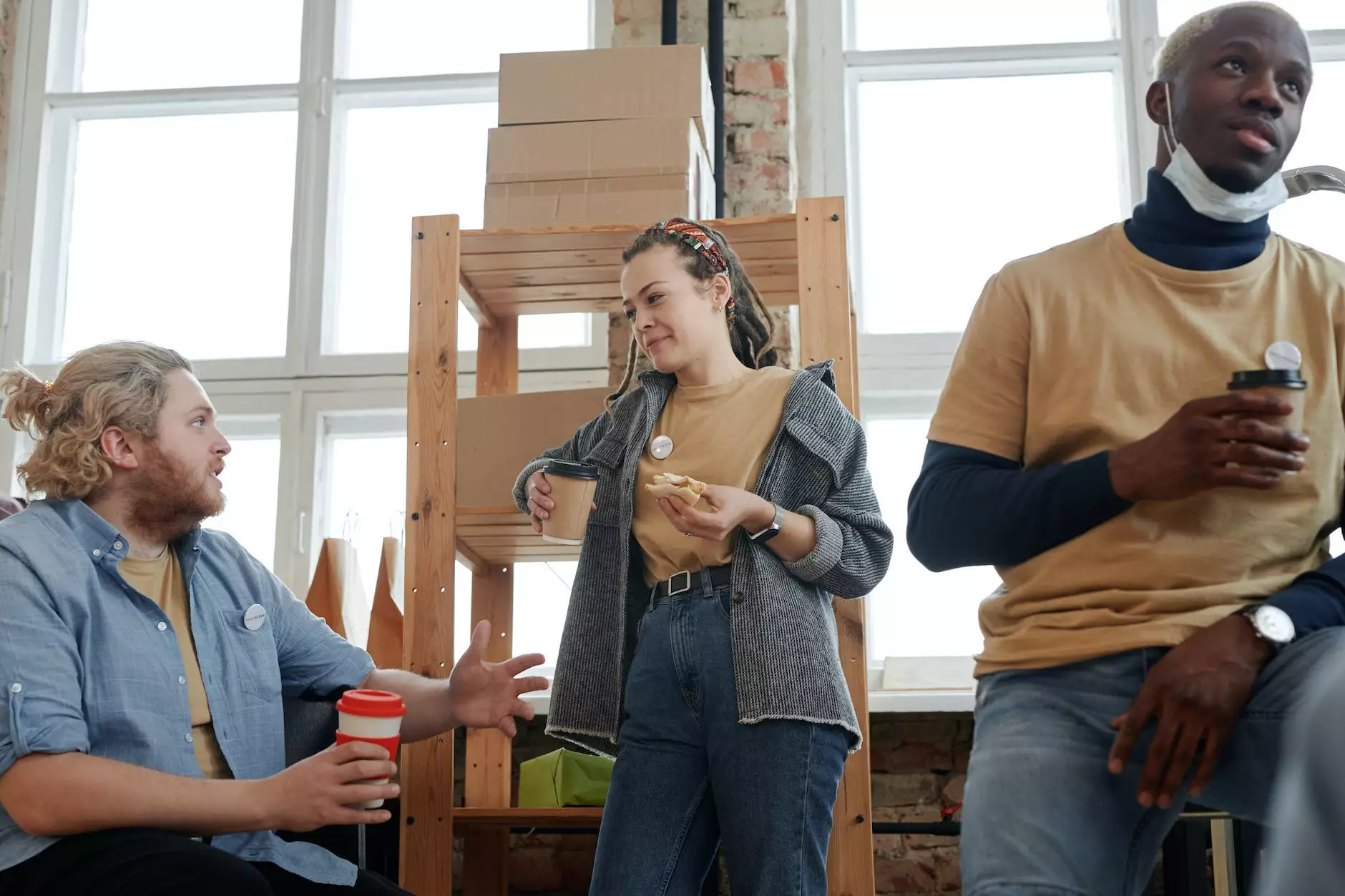 Discover the Perfect Sandwich at Andy's Coffee Break
Welcome to Andy's Coffee Break, your go-to destination for delightful sandwiches during National Sandwich Month! As your trusted local café, we are proud to offer an extensive selection of sandwiches crafted with passion and the finest ingredients. Indulge in delectable flavors and experience a true culinary delight. Whether you're a meat lover, vegetarian, or looking for gluten-free options, we have something to satisfy every palate.
Quality Ingredients, Exceptional Taste
At Andy's Coffee Break, we believe that the key to a mouthwatering sandwich lies in the quality of its ingredients. That's why we source only the freshest, locally-sourced produce and premium meats and cheeses. Our team of talented chefs then combines these top-notch ingredients to create sandwich masterpieces that will leave you craving for more. Prepare your taste buds for a flavor explosion like no other.
Delicious Sandwich Options
We take pride in our diverse range of sandwiches, each carefully crafted with unique flavors and textures. Sink your teeth into our signature "Double Cheese Delight," a heavenly creation filled with layers of melted cheddar and Swiss cheese. Experience the perfect balance of creamy and tangy flavors, enveloped in freshly baked bread. Vegetarian options? No problem! Our "Garden Medley" sandwich, loaded with fresh veggies and a zesty herb spread, will win over even the most dedicated meat lovers.
Gluten-Free and Allergen-Friendly Options
We understand that dietary restrictions should never limit your ability to enjoy a delicious sandwich. That's why we offer a range of gluten-free and allergen-friendly options, carefully prepared to ensure the same mouthwatering taste experience as our regular sandwiches. Indulge in our "Turkey Avocado Wrap" served in a gluten-free tortilla or try our "Vegan Delight," bursting with plant-based goodness. We take pride in catering to diverse dietary needs, so you can enjoy a sandwich without any worries.
Your Satisfaction is Our Priority
At Andy's Coffee Break, we strive to provide exceptional service and ensure your complete satisfaction. Our friendly and knowledgeable staff is always ready to assist you in finding the perfect sandwich to satisfy your cravings. Whether you're dining in or ordering takeout, we go above and beyond to make your experience extraordinary.
Visit Us and Celebrate National Sandwich Month
Join us at Andy's Coffee Break this National Sandwich Month and celebrate the joy of handheld deliciousness. Located conveniently at [INSERT LOCATION], our cozy café welcomes sandwich enthusiasts from all walks of life. Explore our menu, discover new flavor combinations, and embark on a culinary adventure like no other. Don't miss the opportunity to say double cheese and treat yourself to the ultimate sandwich experience.
Indulge in the Best Sandwiches Today
Ready to savor the most incredible sandwiches you've ever tasted? Head over to Andy's Coffee Break and immerse yourself in a world of exceptional flavors. Whether you're a sandwich aficionado or new to the wonders of handheld goodness, our sandwiches will leave an unforgettable impression on your taste buds. Treat yourself to a culinary journey you won't soon forget - say double cheese and embark on a sandwich adventure at Andy's Coffee Break!