Welcome to Andy's Coffee Break Dessert Menu
May 24, 2021
Menu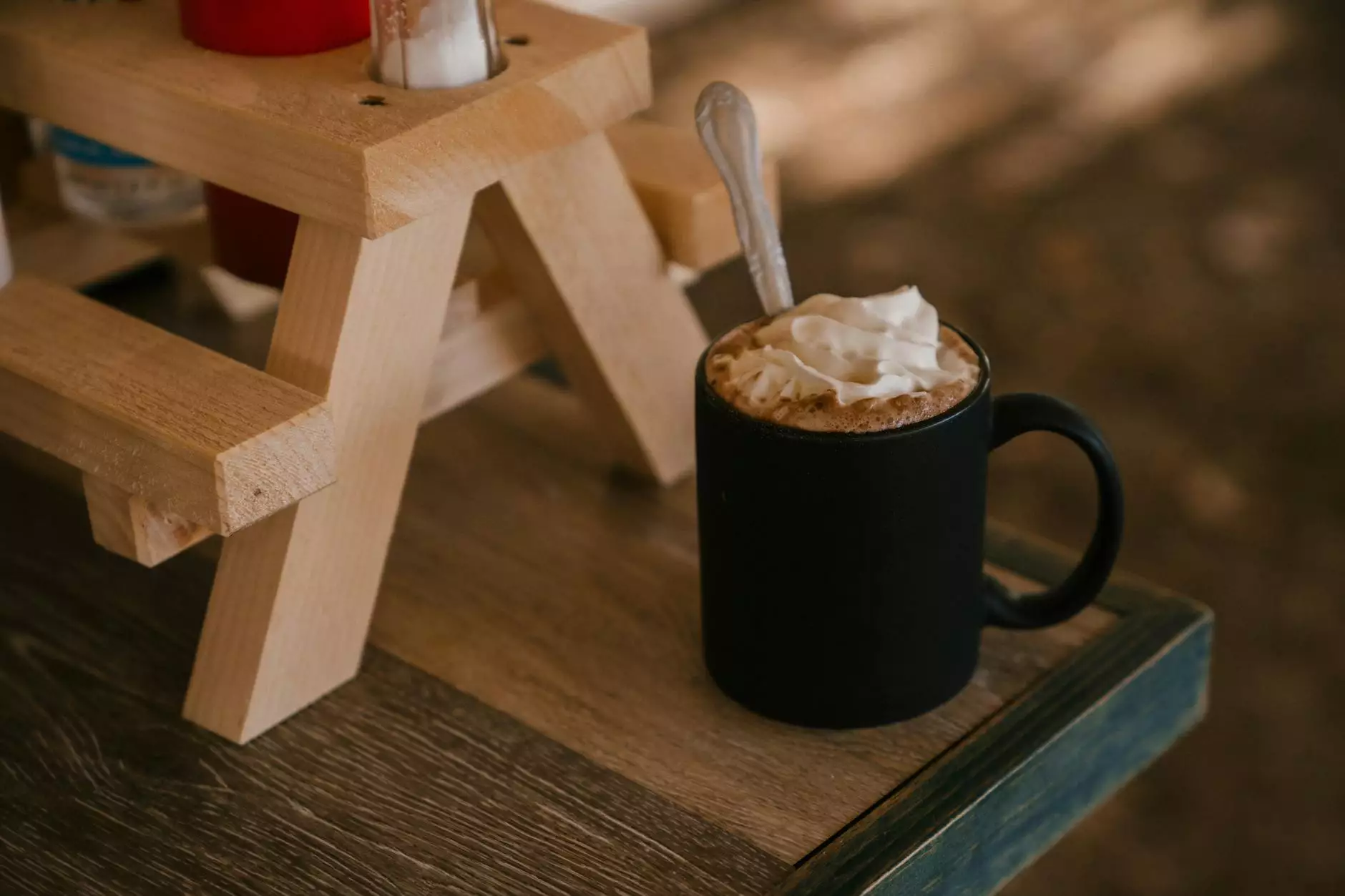 Indulge in Delectable Desserts at OAK Seattle
At Andy's Coffee Break, we take immense pride in offering our customers an exceptional dessert menu at our renowned OAK Seattle location. Prepare to be delighted by the exquisite craftsmanship and the wide selection of mouthwatering treats that await.
Satisfy Your Sweet Tooth
Our dessert menu is carefully curated to cater to all sweet cravings. Whether you have an affinity for classic flavors or prefer to explore unique combinations, we have something to please every palate.
Decadent Chocolate Delights
Experience pure bliss with our decadent chocolate desserts. From rich and velvety chocolate cake to indulgent chocolate fudge brownies, we've perfected the art of capturing the essence of chocolate in each bite.
Signature Chocolate OAK Cake
Savor the moment with our signature Chocolate OAK Cake. Moist layers of devil's food cake are generously filled and frosted with luxurious chocolate ganache. Every forkful is a divine journey through layers of pure chocolate heaven.
Dark Chocolate Soufflé
Indulge in the sinfully delicious Dark Chocolate Soufflé. Baked to perfection, it boasts a luscious molten center that oozes with intense dark chocolate. This delicate masterpiece is sure to leave you with an unforgettable dessert experience.
Exquisite Fruit Infusions
For those seeking a lighter and refreshing dessert option, our fruit-infused creations are a perfect choice. We combine vibrant fruits with delicate flavors to create elegant desserts that will tantalize your taste buds.
Summer Berry Parfait
Experience the vibrant flavors of summer with our refreshing Summer Berry Parfait. Layers of juicy mixed berries, velvety vanilla cream, and homemade granola come together to create a harmonious symphony of taste and texture.
Mango Coconut Mousse
Transport yourself to a tropical paradise with our Mango Coconut Mousse. Velvety mango mousse is delicately infused with creamy coconut, offering a delightful combination of flavors that will transport you to sunny beaches.
Captivating Confections
Immerse yourself in the world of captivating confections that showcase the creativity and expertise of our pastry chefs. These unique desserts blend traditional techniques with innovative ideas, resulting in an extraordinary medley of taste and visual appeal.
Matcha Green Tea Éclair
Discover the perfect balance of flavors in our Matcha Green Tea Éclair. Crisp choux pastry is filled with a velvety matcha-infused cream, offering a unique harmony between the earthy notes of matcha and the delicate sweetness of the éclair.
Flourless Pistachio Cake
Surrender to the nutty indulgence of our Flourless Pistachio Cake. This gluten-free delight combines the richness of ground pistachios with a delicate almond sponge, resulting in a cake that's both moist and delightfully nutty.
Visit Us for an Unforgettable Dessert Experience
At Andy's Coffee Break, we strive to provide our customers with not just desserts, but unforgettable experiences. Join us at our OAK Seattle location and immerse yourself in the world of tantalizing flavors and impeccable craftsmanship. Indulge in our exquisite dessert menu and let the sweetness sweep you away.
Experience Dessert Perfection at Andy's Coffee Break
As a leading eCommerce & Shopping - Food & Supplements brand, Andy's Coffee Break ensures that every aspect of our dessert menu is crafted with utmost care and attention to detail. Our commitment to excellence shines through in every dessert we create.
Quality Ingredients
We source only the finest and freshest ingredients to create our desserts. From premium chocolates to seasonal fruits, we believe that utilizing quality ingredients is the key to achieving exceptional flavors.
Artistry and Passion
Our team of skilled pastry chefs brings together their artistry and passion to create desserts that are not just visually stunning, but also a delight for the taste buds. Each dessert is thoughtfully crafted with precision and love.
Customized Creations
At Andy's Coffee Break, we understand that every customer is unique, which is why we offer customized dessert options. Our talented team will work closely with you to bring your dessert dreams to life, ensuring a personal touch that sets your experience apart.
Order Online or Visit Our OAK Seattle Location Today
Ready to embark on a delightful dessert journey? Order online or visit our OAK Seattle location today to experience the art of dessert perfection. Let us transport you to a world of indulgence and satisfy your sweet cravings like never before, only at Andy's Coffee Break.
Conclusion
Andy's Coffee Break invites you to explore our outstanding dessert menu at the OAK Seattle location. With an exceptional selection of decadent chocolate desserts, refreshing fruit infusions, and captivating confections, we cater to all your dessert desires. Our commitment to quality ingredients, artistry, and personalized creations sets us apart. Whether you visit us in-person or order online, let our desserts transport you to a world of sweetness and perfection. Join us at Andy's Coffee Break and indulge in the extraordinary.