October Just Got Cheesier: It's Time to Slice into National Pizza Month
May 6, 2022
Menu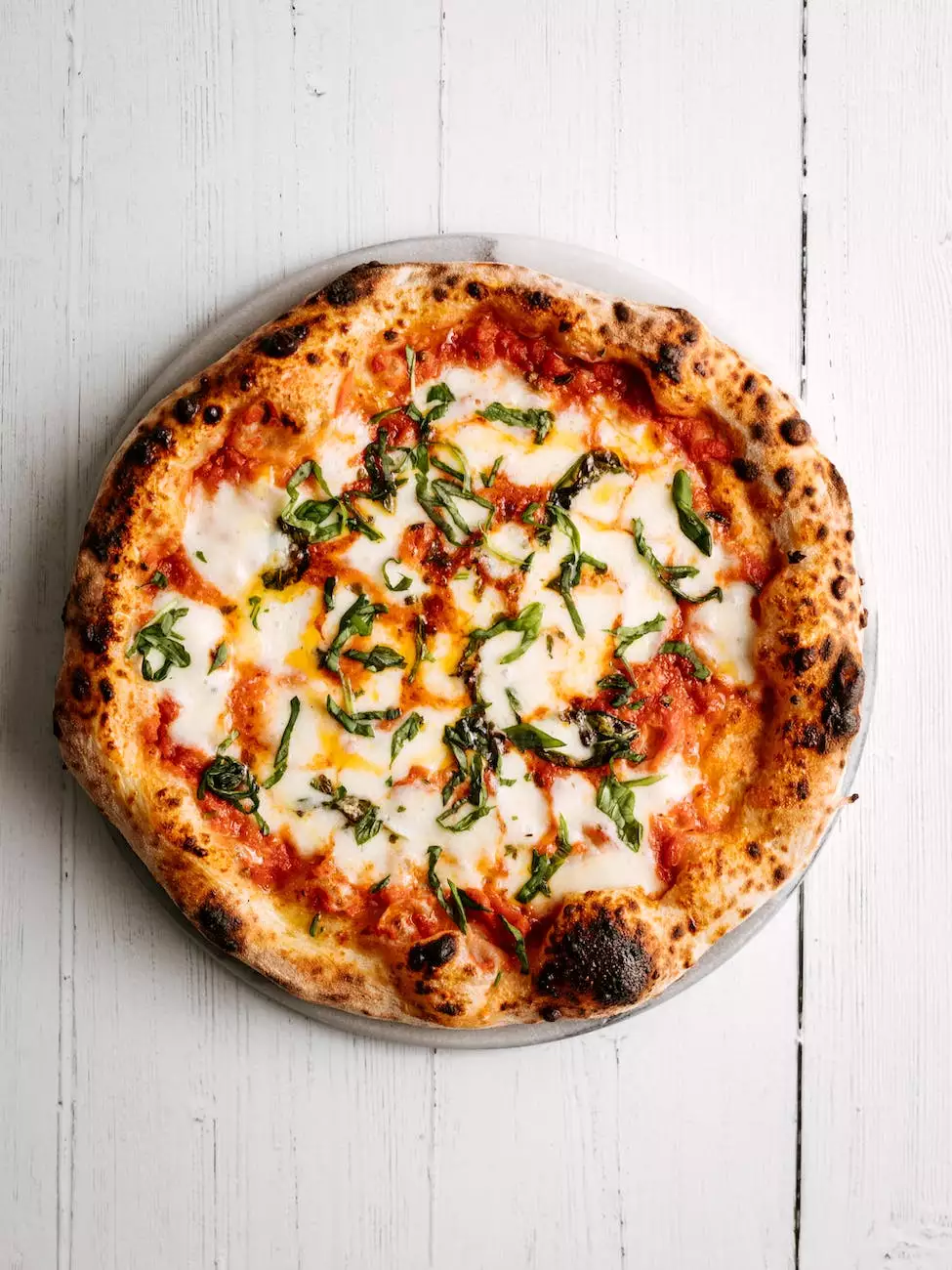 Welcome to Andy's Coffee Break, your ultimate destination for all things delicious and satisfying. As pizza lovers ourselves, we couldn't be more thrilled to celebrate National Pizza Month with you!
The History Behind National Pizza Month
Did you know that National Pizza Month has been observed in the United States every October since 1984? It was created by Gerry Durnell, the founder of Pizza Today magazine, to highlight the popularity and significance of pizza in American culture. This month-long celebration allows us to pay homage to the mouth-watering creation that brings people together in shared enjoyment.
Discover Our Gourmet Pizza Collection
At Andy's Coffee Break, we take pride in curating a delightful selection of gourmet pizzas that will transport your taste buds to heaven. Our pizzas are made with only the finest ingredients, and each bite is a symphony of flavors designed to please even the most discerning pizza connoisseur.
Indulge in our exquisite Margherita pizza, topped with fresh basil, mozzarella cheese, and juicy Roma tomatoes. If you prefer a meaty delight, our Pepperoni Supreme pizza will satisfy your cravings with its generous portions of savory pepperoni layered atop a bed of melted cheese.
For those seeking a unique and adventurous pizza experience, our BBQ Chicken pizza offers a tantalizing combination of smoky barbeque sauce, succulent grilled chicken, and caramelized onions. It's a flavor explosion that will leave you craving for more.
The Art of Crafting the Perfect Pizza
Behind every delicious slice of pizza lies the craftsmanship of a skilled pizzaiolo (pizza maker). Here at Andy's Coffee Break, we take immense pride in our pizza-making process, ensuring that each pizza that leaves our kitchen meets the highest standards of quality and taste.
From the moment the dough is meticulously hand-stretched to the careful selection of fresh and flavorful ingredients, we prioritize every step of the pizza-making process to ensure a dining experience that exceeds your expectations. Each pizza is baked to perfection in our wood-fired oven, resulting in a crispy crust, gooey cheese, and a harmonious blend of flavors.
Unleash Your Inner Pizzaiolo: Try Our Recipes at Home
We understand that sometimes, the joy of pizza extends beyond takeout or dining at a restaurant. That's why we've compiled some of our favorite pizza recipes for you to recreate in the comfort of your own kitchen.
Experiment with our classic Margherita recipe and unleash your creativity by adding your own twist with additional toppings or seasonings. Dive into the world of deep-dish pizzas with our Chicago-style recipe, complete with a buttery crust, robust tomato sauce, and a mountain of cheese.
Embark on a culinary adventure with our Mediterranean-inspired pizza, featuring a medley of olives, sun-dried tomatoes, feta cheese, and fragrant basil. The possibilities are endless, and we invite you to let your imagination run wild.
Order Now and Savor the Ultimate Pizza Indulgence
Are you ready to experience pizza perfection? Look no further than Andy's Coffee Break. Whether you're planning a cozy night in, hosting a gathering, or simply treating yourself to a well-deserved pizza feast, our gourmet pizzas are a guaranteed delight.
Order online today and have your pizza delivered straight to your doorstep, piping hot and ready to be devoured. Celebrate National Pizza Month in style and join us in honoring the timeless tradition of sharing a delicious pizza with friends and loved ones.
At Andy's Coffee Break, we believe that each slice tells a story. So, let's make this October a celebration of everything cheesy, delightful, and utterly satisfying. Slice into National Pizza Month with us!