Billy Preston - Greatest Hits (Mod)
Oct 18, 2017
Artists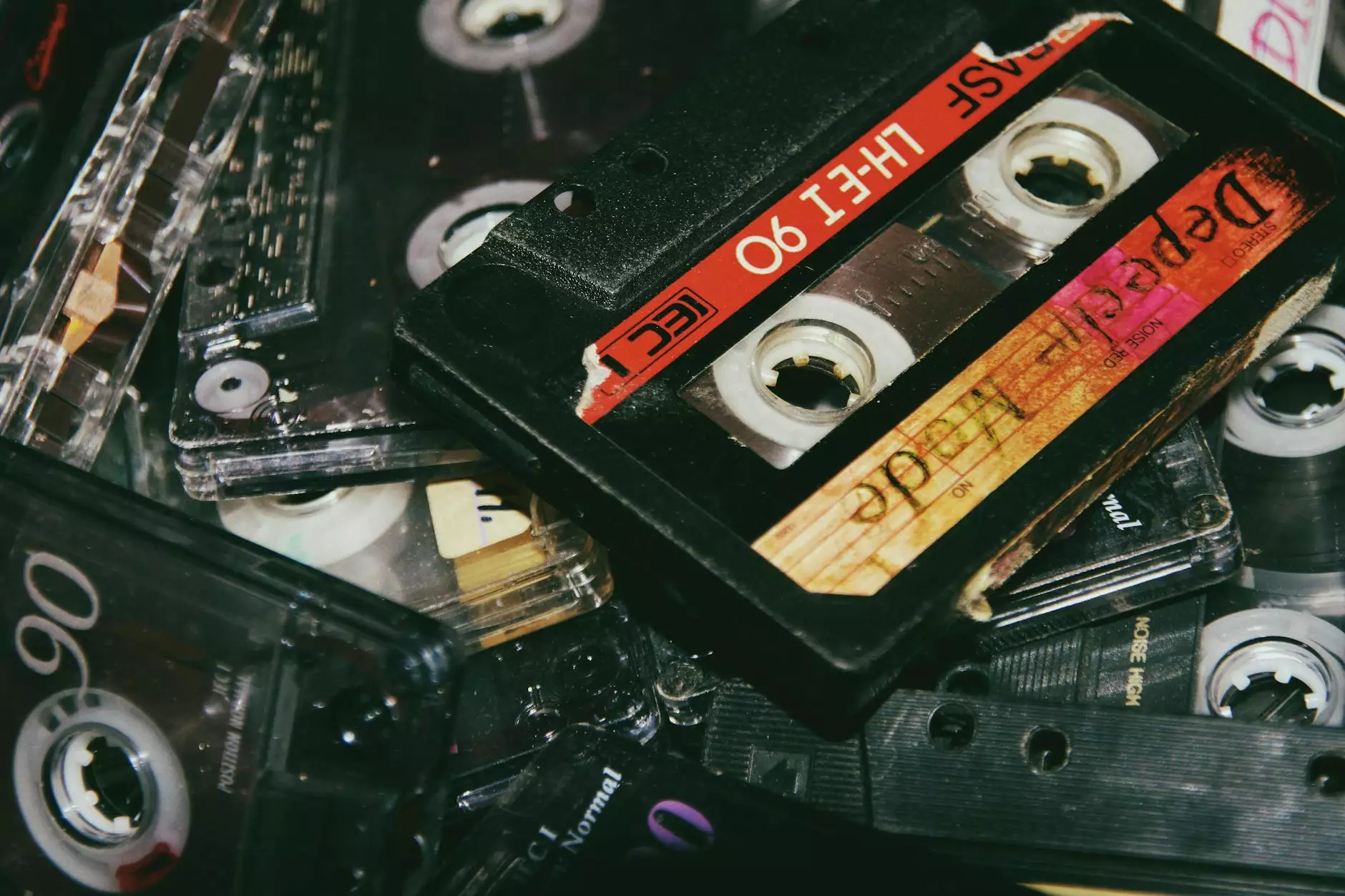 Discover the Timeless Hits of Billy Preston
Welcome to Andy's Coffee Break, your ultimate destination for music lovers and enthusiasts. We are thrilled to present an exceptional album - "Billy Preston - Greatest Hits (Mod)" which features a collection of timeless hits by the legendary artist Billy Preston.
A Journey Through Billy Preston's Musical Legacy
With this meticulously curated collection of greatest hits, we invite you to embark on a musical journey through Billy Preston's rich and influential career. Billy Preston, a true musical genius, was renowned for his exceptional talent as a singer, songwriter, and instrumentalist. His contributions to the world of music have left an indelible mark, making him a true icon.
From soulful ballads to energetic grooves, this album encapsulates the essence of Billy Preston's versatile musical style. With his soul-stirring vocals and masterful touch on the piano and organ, each track takes you on a captivating sonic exploration.
Immerse Yourself in Timeless Hits
Let the music transport you back in time to relive the magic of Billy Preston's greatest hits. From the soulful "Will It Go Round in Circles" to the infectious rhythm of "Nothing from Nothing," each track showcases the depth of his artistry and ability to connect with his audience.
Tracklist:
1. Will It Go Round in Circles: A signature track that showcases Billy Preston's soulful voice and infectious energy.
2. Nothing from Nothing: This upbeat anthem will have you grooving to its irresistible melody.
3. Outa-Space: Lose yourself in the funky, jazz-infused vibes of this instrumental gem.
4. Space Race: Experience the brilliance of Billy Preston's keyboard skills in this cosmic musical journey.
5. That's the Way God Planned It: A heartfelt and powerful track that showcases Billy Preston's unique storytelling ability.
6. Struttin': Get ready to dance to the infectious rhythm and groovy basslines of this funk classic.
7. You Are So Beautiful: Let Billy Preston's soulful rendition of this timeless ballad tug at your heartstrings.
8. With You I'm Born Again (feat. Syreeta Wright): Experience the magic of Billy Preston's collaborative genius in this beautiful duet.
9. I'm Really Gonna Miss You: Allow the soothing melodies and heartfelt lyrics to captivate your soul.
10. My Sweet Lord: Revel in the spiritual journey depicted in this heartfelt rendition of George Harrison's classic.
Shop Billy Preston's Greatest Hits (Mod) at Andy's Coffee Break
At Andy's Coffee Break, we aim to provide music enthusiasts with a seamless shopping experience. As an eCommerce & Shopping - Food & Supplements website, we understand the importance of offering a wide range of exceptional products, including remarkable music albums like "Billy Preston - Greatest Hits (Mod)".
With our user-friendly website, you can easily explore our vast selection of music albums, place your order, and have it delivered right to your doorstep. Our commitment to customer satisfaction ensures that you will receive top-notch service and exceptional quality products when shopping with us.
Andy's Coffee Break is dedicated to promoting and preserving the artistry of acclaimed musicians like Billy Preston. By supporting artists and providing music lovers with a platform to indulge in their passion, we strive to create a community that celebrates the magic of music.
Unlock the Magic of Music with Billy Preston
Rediscover the magic of Billy Preston's greatest hits with "Billy Preston - Greatest Hits (Mod)" from Andy's Coffee Break. Immerse yourself in the music that has captivated generations and stands the test of time. Whether you are a long-time fan or just discovering the music of Billy Preston, this album is a must-have addition to your collection.
Unleash your love for music and explore the iconic sounds crafted by legendary artists at Andy's Coffee Break. Join us in celebrating the power of music and embrace the enchanting world of "Billy Preston - Greatest Hits (Mod)". Place your order today and allow the melodies to transport you to a place of pure musical bliss.