Melanie Martinez - Cry Baby (Deluxe) [2LP]
Feb 3, 2018
Artists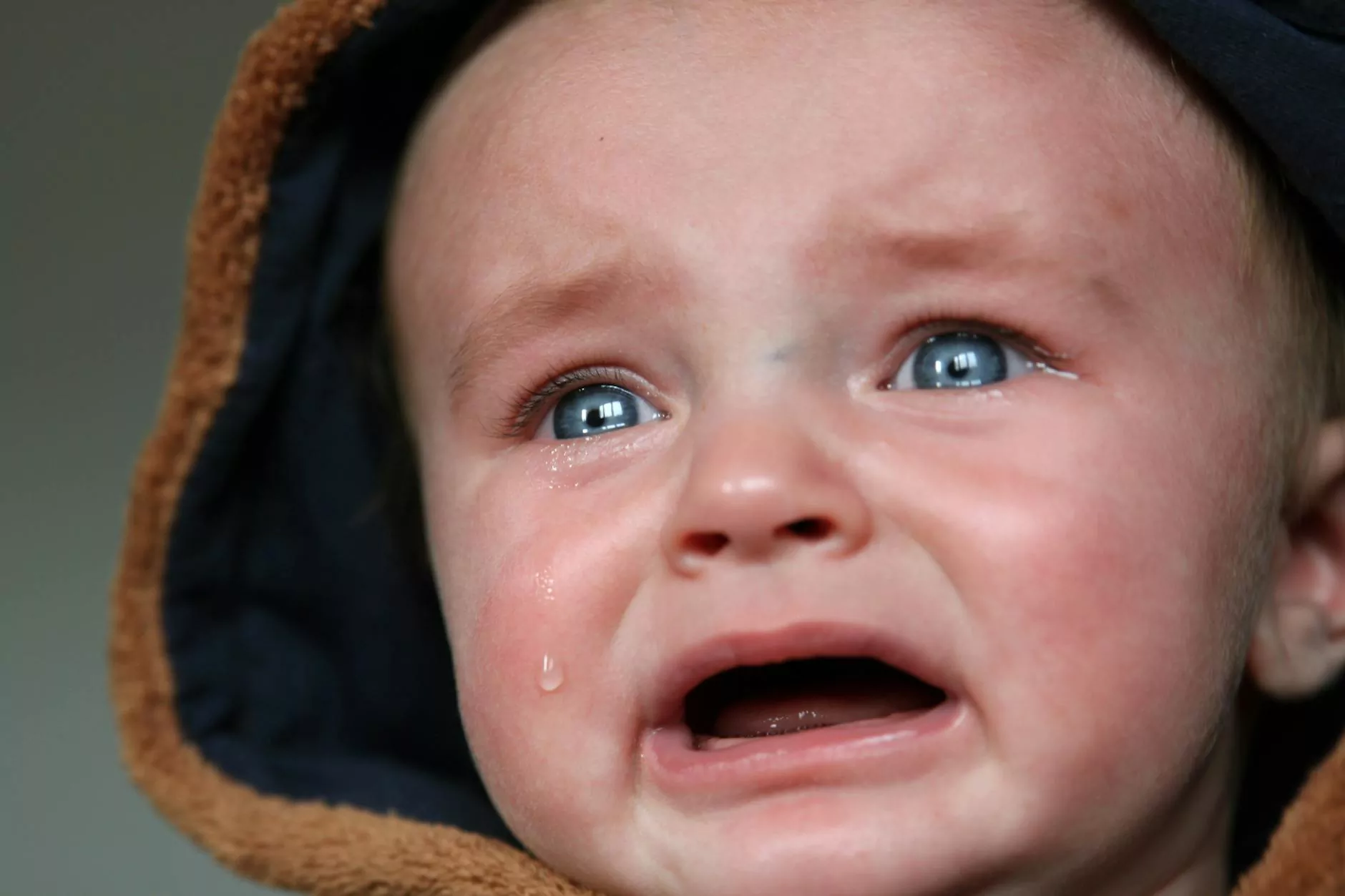 Deluxe Edition of Melanie Martinez's "Cry Baby" Album on Vinyl
Welcome to Andy's Coffee Break, your ultimate destination for all things music! We are thrilled to present to you the deluxe edition of Melanie Martinez's highly-anticipated "Cry Baby" album. This deluxe edition comes in a limited double LP vinyl format, giving you an immersive and enhanced audio experience like never before. Immerse yourself in Melanie's unique blend of alternative pop and indulge in the raw emotions conveyed through her captivating voice.
Explore Melanie Martinez's Musical Journey
Melanie Martinez's "Cry Baby" album is a masterpiece that takes listeners on a whimsical and introspective journey. With this deluxe edition, you will not only get the original tracks but also be treated to exclusive bonus content that provides deeper insights into the artist's creative process.
Tracklist:
Cry Baby – Dive into the enchanting world of "Cry Baby" as Melanie sculpturally portrays the complexities of human emotions in this titular track.
Dollhouse – Unveil the haunting truth behind the perfectly presented facade of a seemingly normal dollhouse.
Sippy Cup – Feel the bittersweet taste of love's toxic embrace as Melanie intertwines clever wordplay with a mesmerizing melody.
Carousel – Embark on a captivating carousel ride as you uncover the ups and downs of a tumultuous relationship.
Alphabet Boy – Delve into the depths of Melanie's vivid imagination as she redefines power dynamics and societal expectations.
Soap – Witness the cleansing power of vulnerability and the fragility of honesty in this emotionally charged ballad.
Training Wheels – Explore the complexities of navigating a new relationship with the apprehension of taking off the training wheels.
Pity Party – Join Melanie in her whimsical pity party, where she lyrically captures the essence of isolation and self-pity.
Tag, You're It – Uncover the dark undertones of childhood games and the unsettling realities they symbolize.
Milk and Cookies – Sink your teeth into the twisted tale of revenge served with a side of milk and cookies.
Pacify Her – Dive into the world of love triangles as Melanie sings about the complexities of unrequited feelings.
Mrs. Potato Head – Delve into the exploration of self-image and the societal pressures that shape our perception of beauty.
Mad Hatter – Embrace your inner madness and dance along to this whimsical tune that celebrates uniqueness.
Play Date – Reflect on the nostalgic moments of childhood innocence and the longing for companionship.
Teddy Bear – Get ready to be lulled into a dreamy world with this heartwarming track that showcases Melanie's tender vocals.
Cake – Indulge in a delectable slice of musical goodness as Melanie combines sugary-sweet lyrics with an addictive melody.
Add Melanie Martinez - Cry Baby (Deluxe) [2LP] to Your Vinyl Collection
As a vinyl enthusiast, you understand the importance of owning physical records. Nothing compares to the warm sound and nostalgic experience of playing vinyl on a record player. With the deluxe edition of Melanie Martinez's "Cry Baby" album, you have the opportunity to add a unique and sought-after addition to your growing collection. This double LP vinyl features stunning artwork and meticulous attention to detail, making it a must-have for both avid fans and vinyl collectors alike.
Why Choose Andy's Coffee Break?
Andy's Coffee Break is not just your average online music store. We have curated a collection of exceptional vinyl releases, ensuring that our customers have access to the best music available. Our team is passionate about providing a seamless shopping experience, and we take great pride in delivering exceptional customer service. When you choose Andy's Coffee Break, you are choosing a reputable and reliable source for all your music needs.
Secure Your Copy Today
Don't miss out on the opportunity to own the deluxe edition of Melanie Martinez's "Cry Baby" album on vinyl. Head over to our website and secure your copy today. Experience the magic of Melanie's music in its purest form and let the enchanting melodies transport you to a world of raw emotions and self-discovery. Place your order now at Andy's Coffee Break and elevate your music collection to new heights!