Easy Street Gift Certificates
Feb 1, 2023
Specials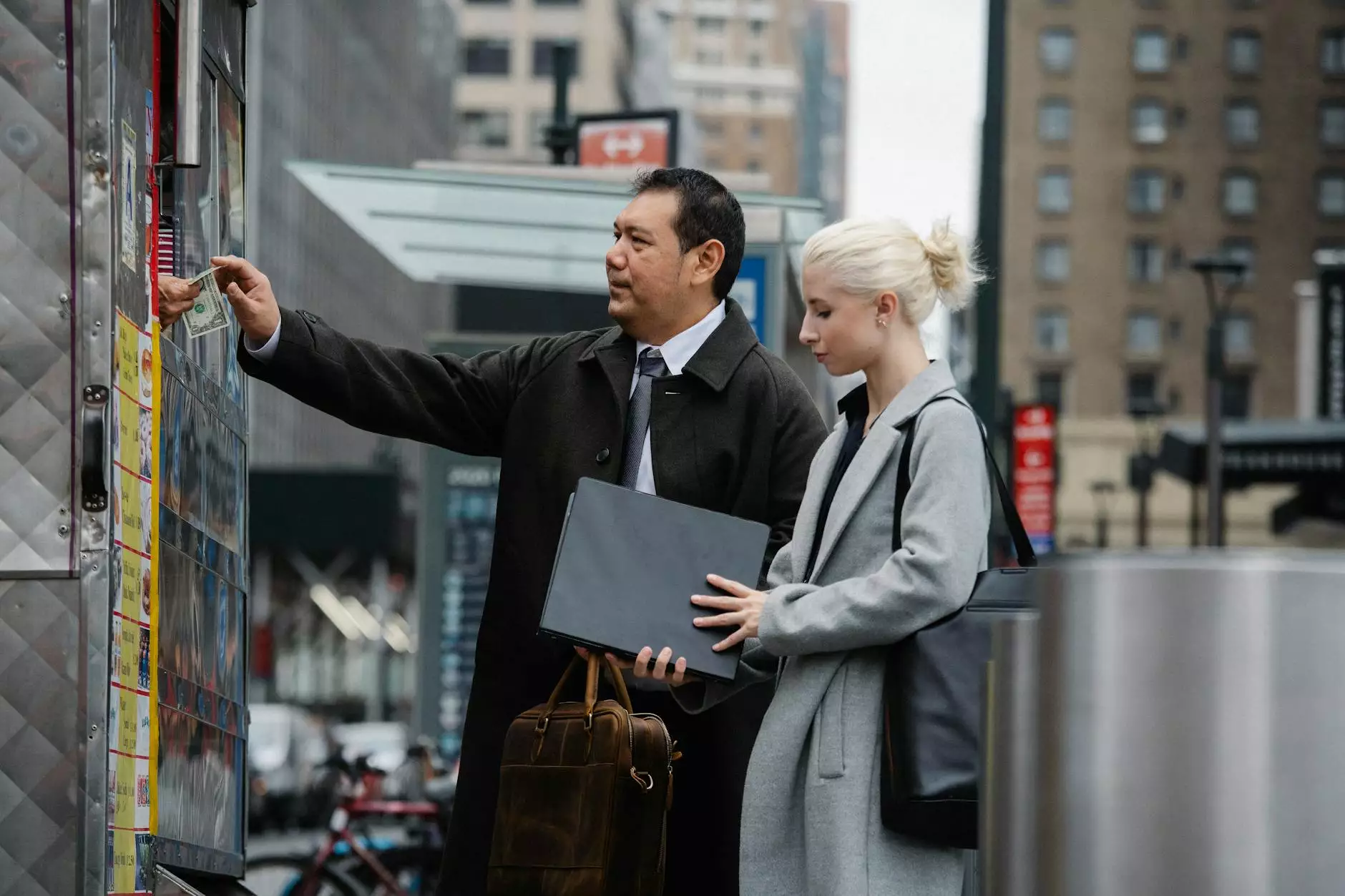 Give the Perfect Gift with Easy Street Gift Certificates
Looking for the perfect gift for your loved ones? Look no further! Easy Street Gift Certificates from Andy's Coffee Break are the ideal present for any occasion. Whether it's a birthday, anniversary, graduation, or simply a way to say thank you, our gift certificates are the perfect way to show you care.
Flexible and Personalized Options
At Andy's Coffee Break, we understand that everyone has unique tastes and preferences when it comes to coffee. That's why our Easy Street Gift Certificates offer a wide variety of options, allowing the recipients to choose their own coffee experience.
With our gift certificates, they can explore our extensive selection of premium coffee blends from around the world. From bold and rich flavors to smooth and mellow profiles, we have something to satisfy every coffee lover's palate. With each sip, they'll experience the exceptional quality that sets Andy's Coffee Break apart.
In addition to our coffee blends, our gift certificates also provide access to our range of high-quality coffee equipment and accessories. Whether they're in need of a new espresso machine, a stylish coffee grinder, or a set of artisanal mugs, recipients can browse our online store and choose the perfect addition to their coffee routine.
The Joy of Coffee Delivered
With Easy Street Gift Certificates, the joy of exceptional coffee is just a few clicks away. Our certificates can be redeemed easily on our website, allowing recipients to explore our offerings and choose the products that resonate with them.
Once the recipient has made their selection, we'll deliver their chosen items right to their doorstep. Whether they're indulging in a bag of aromatic whole beans, brewing a perfect cup with our state-of-the-art equipment, or enjoying the soothing aroma wafting from their new coffee accessory, they'll be reminded of your thoughtful gift with every sip.
Easy and Convenient
At Andy's Coffee Break, we believe that gift-giving should be a hassle-free experience. Our Easy Street Gift Certificates make it simple and convenient to spread happiness and delight to your friends, family, and colleagues.
Our online platform ensures a seamless process from start to finish. Just select the desired value for the gift certificate, provide the recipient's email address or print it out, and add a personalized message to make it truly special. It's as easy as that!
No more stress about finding the perfect gift or wondering if the recipient will love it. With Easy Street Gift Certificates, you can be confident that you're giving them the freedom to choose exactly what they want and need.
Exceptional Quality and Unforgettable Moments
Andy's Coffee Break is passionate about bringing exceptional quality coffee to coffee lovers worldwide. With our Easy Street Gift Certificates, you can share this passion and create unforgettable moments for your loved ones.
Whether they're enjoying a leisurely morning with a freshly brewed cup, gathering with friends over a coffee tasting experience, or treating themselves to a luxurious coffee break, our certificates will ensure they have the tools and flavors they need to elevate their coffee journey.
Explore Easy Street Gift Certificates Today
Ready to give the gift of exceptional coffee? Explore our selection of Easy Street Gift Certificates today and make someone's day extra special. From the convenience of online shopping to the joy of discovering their coffee favorites, our certificates are the perfect way to show you care.
Join the countless happy customers who have chosen Andy's Coffee Break for their coffee needs. With our commitment to quality, passion for coffee, and dedication to customer satisfaction, you can trust us to make every moment memorable. Order your Easy Street Gift Certificates now!